One should not argue the fact that Cricket has evolved a lot over the last two decades. The evolution of T20 cricket has made Test Cricket less exciting for the fans than it used to be. However, for cricketers, playing Test Cricket is still regarded as the biggest achievement in their cricketing career.
Making a T20 debut is far easier than getting into the Test side. It requires a higher skill-set for a player to get into the Test team. Shreyas Iyer recently made his Test debut in the ongoing first Test between India and New Zealand.
It was one of the biggest achievements in his career and he made the most of it. Shreyas has made a sensational start to his Test Cricket Career. He scored a century in the very first innings, followed by a half-century in the second innings. Over the years, the fans have witnessed several fairytale starts for Indian cricketers in Test Cricket. In this article, we will be talking about five such players who made exceptional starts in Test Cricket.
5 Indian Players With The Best Batting Aggregates On Test Debut
1. Shikhar Dhawan: 187 runs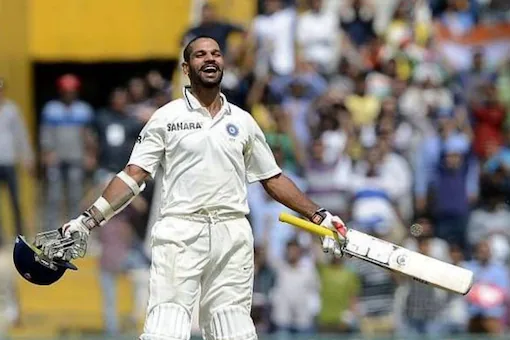 After grinding in domestic cricket for years, Shikhar Dhawan finally got the chance to make his debut in Test Cricket in the third Test against Australia in 2013. After Australia posted 408 runs in the first innings, Shikhar Dhawan walked out to bat to open the innings alongside Murali Vijay.
The duo went on to stitch a massive 289-run partnership for the opening wicket. Playing his very first innings of his Test Cricket Career, Shikhar Dhawan played a sensational knock of 187 runs off 317 balls, including 33 fours and 2 sixes. He didn't get the chance to bat in the second innings.
Shikhar Dhawan played 34 Tests in his International cricket career, scoring 2315 runs at an average of 40.6.