A guy who could swing the ball both ways up front was Zaheer Khan. Zaheer has always taken pleasure in bowling left-handers, and he has plagued this kind in particular. He has frequently taken the wickets of some of the top left-handed hitters in the game after troubling them.
And Graeme Smith was one batter who always came out as naive while playing Zaheer Khan. In the 27 games Zaheer and Smith played against one another, the left-arm seamer 14 times removed the South African.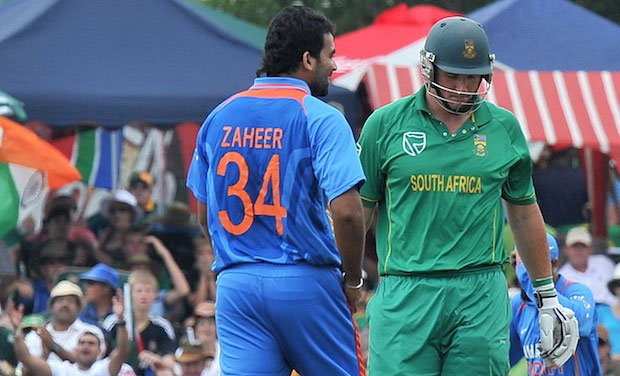 Graeme Smith's Numbers Against Zaheer Khan
Smith actually struggled to bat against Zaheer, averaging just 14.07, and was eventually bowled out for two ducks. Khan participated in 200 ODIs and 92 Tests for India. In addition to the 311 wickets he took in Test cricket, he also claimed 282 batters in ODI matches.   
It's interesting that six of the 14 dismissals occurred during the 2006–07 season, and that he then removed Smith from the game six further times in 2010 and 2011, when the two teams toured each other's home countries. 
Zaheer Khan One Of the Most Skillful Bowlers I Have Faced: Graeme Smith

In an interview with cricket.com, Smith recalled a day when he had to face Zaheer. 
"Zaheer was one of the skillful bowlers I've faced, especially to left-handers. He got the ball to swing away and had a great change of pace. He bowled well with the reverse-swinging ball. He was someone against whom you would always want to be on your guard," Smith said. 
"He certainly got the better of me on a couple of occasions! But yes, he was certainly one of the most skillful bowlers in my entire career, of all who I have faced," the former South African skipper added.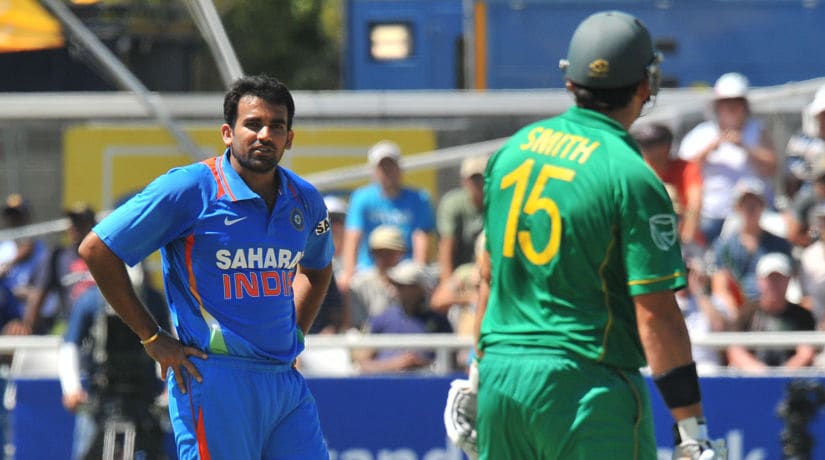 One of the 2008 Wisden Cricketers of the Year was Zaheer Khan. In October 2015, Zaheer declared his retirement from international cricket.
In addition, he represented Mumbai, Royal Challengers Bangalore, Delhi Daredevils, and Mumbai Indians in domestic cricket in India. He also represented Worcestershire in county cricket. 
Also Read: Rishabh Pant Could Captain India in Future, Says Arun Lal