Last Update on: September 20th, 2022 at 09:08 pm
India captain Rohit Sharma got his hands on another record in T20Is as he equaled the world record for most sixes in the format jointly held by New Zealand batter Martin Guptill. The India skipper now has 172 maximums to his name in T20Is.
Rohit Sharma achieved the record during the first T20I of the three-match series between India and Australia which is being played at the Punjab Cricket Association IS Bindra Stadium, Mohali, Chandigarh on 20th September 2022. The next two T20Is will be played on September 23 in Nagpur's Vidarbha Cricket Association Stadium in Jamtha and September 25 at the Rajiv Gandhi International Stadium, Uppal, Hyderabad.
In this ongoing encounter, Australia captain Aaron Finch won the toss and chose to field first and revealed that Tim David was making his T20I debut for Kangaroos. On the other hand for India, Rohit Sharma revealed that Umesh Yadav and Harshal Patel came into the XI, while Dinesh Karthik was chosen over Rishabh Pant as the keeper-batter.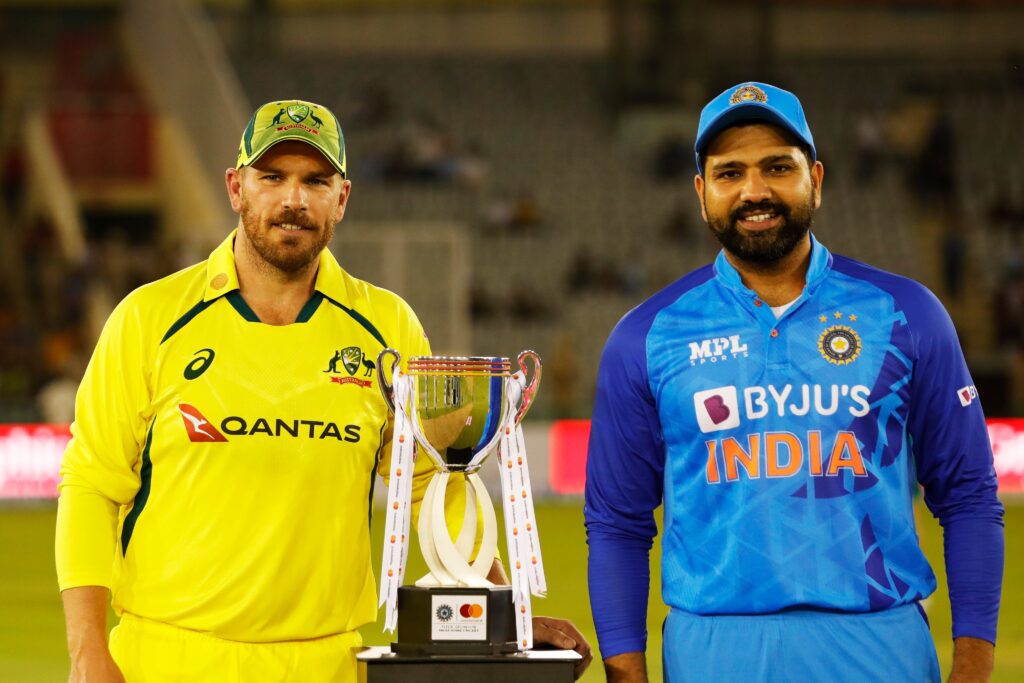 Rohit Sharma Hits One Six And One Four In His 11-Run Stay; Equals Martin Guptill's Record For Most Sixes In T20Is
Rohit Sharma and KL Rahul opened the innings for India and the skipper went after the bowling from the start. It was Pat Cummins who came in for some hammering in the second over from Rohit Sharma as he first hit the Australia Test captain over Long leg for a six which sailed over Josh Hazlewood stationed there.
He then danced down the track on the last ball of the over to Cummins and carved the ball over the infield for a four on the off side. However, his innings came to an end when he tried to play one shot too many off Josh Hazlewood and whipped it off his pads onto the leg side in the air. But the ball didn't get much distance and Nathan Ellis took a good catch to send Rohit back for 11 runs.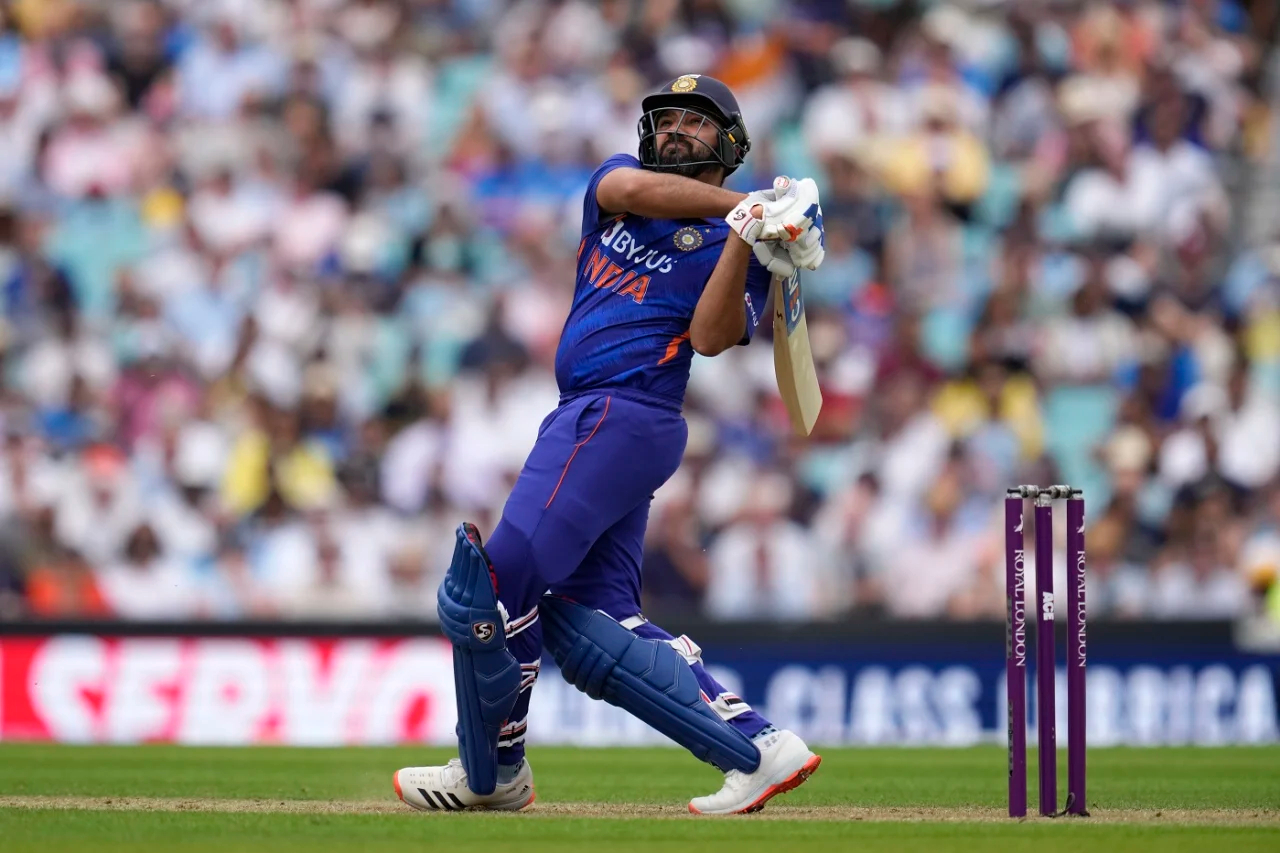 However, during his stay, Rohit's six took him to 172 sixes in T02Is, which took him equal to Martin Guptill. While Guptill has hit 172 sixes in 117 T20I innings, Rohit has taken 129 innings to reach the mark.
Here are the top five six hitters in T20Is:
Martin Guptill (New Zealand) – 172 sixes in 117 innings and 121 matches
Rohit Sharma (India)- 172 sixes in 129 innings and 137 matches
Chris Gayle (West Indies)- 124 sixes in 75 innings and 79 matches
Eoin Morgan (England)- 120 sixes in 107 innings and 115 matches
Aaron Finch (Australia)- 117 sixes in 92 innings and 93 matches
Paul Stirling (Ireland) – 111 sixes in 113 innings and 114 matches