Australia star batsman Steve Smith is one of the best batsmen in this world currently. Steve Smith debuted in international cricket as a leg-spinner in 2010; however, four years later, he became the number one ranked Test batsman. With a Test batting average of 62.8, Smith is on track to finish as one of the greatest batsmen of all time. Hence, it is exciting to hear him speak about the conversations with his partners in the middle.
Not too long ago, Steve Smith launched his Youtube channel, providing batting tips to youngsters, advice on overcoming pressure, and several other things. Smith, currently nursing an elbow injury, keeping him out of the West Indies and Bangladesh tours, has taken time to impart his valuable knowledge. The 32-year old has garnered more than 80000 subscribers.
Thus, Steve Smith believes communication is crucial to any relationship, especially between batting partners. The New South Wales cricketer revealed that batters must keep talking to each other about the various aspects of the situation, what can happen next, and deciding on their course of action.
"The key to any relationship is communication. Communication between partners out in the middle is hugely important. You would have seen on the TV players coming together to have a small chat in between overs. I think it's important there to establish where you want to score, where you might be able to get a quick single, what's going on with the ball if there's any swing or seam, just talking and communicating around what's happening out in the middle," Smith told in his Youtube channel.
Watch the ball like a Hawk, as closely as you can: Steve Smith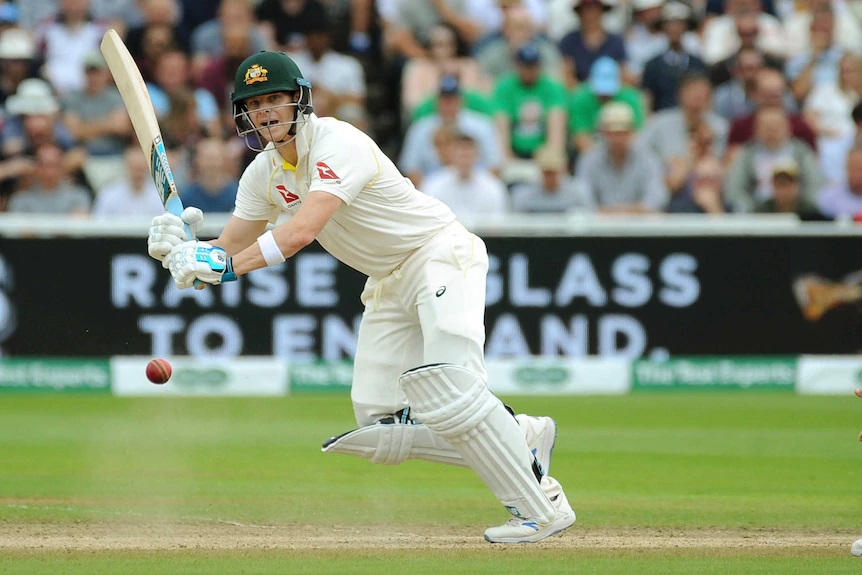 Steve Smith further stated that one should watch the ball as closely as possible and concentrate on it at the maximum. The right-handed batsman continued saying that the calls while running between the wickets need to be as loud and clear as possible as anything opposite could cause a massive misunderstanding.
"Watch the ball like a Hawk, as closely as you can. It's the most important thing coming down at you. You have got to watch it that closely and concentrate as much as you can. When running between wickets, it's important to call as clearly and loudly as possible. The last thing you want to be is back in the shed being run out. So keep those calls loud, clear, and precise," he added.
Also Read: Lord's To Turn Red This English Summer For #RedForRuth Campaign Amid India-England Test