The England and Wales Cricket Board (ECB) officially removed a statement from its announcement which revealed that the 5th Test in Manchester was canceled. It was mentioned that Team India had forfeited the game since they couldn't field a playing XI but was later deleted from the statement.
Owing to a few positive cases in the Indian camp, it was reported that the Indian players were reluctant to play the match. It was believed that the ECB had asked the BCCI to either forfeit or carry on Thursday.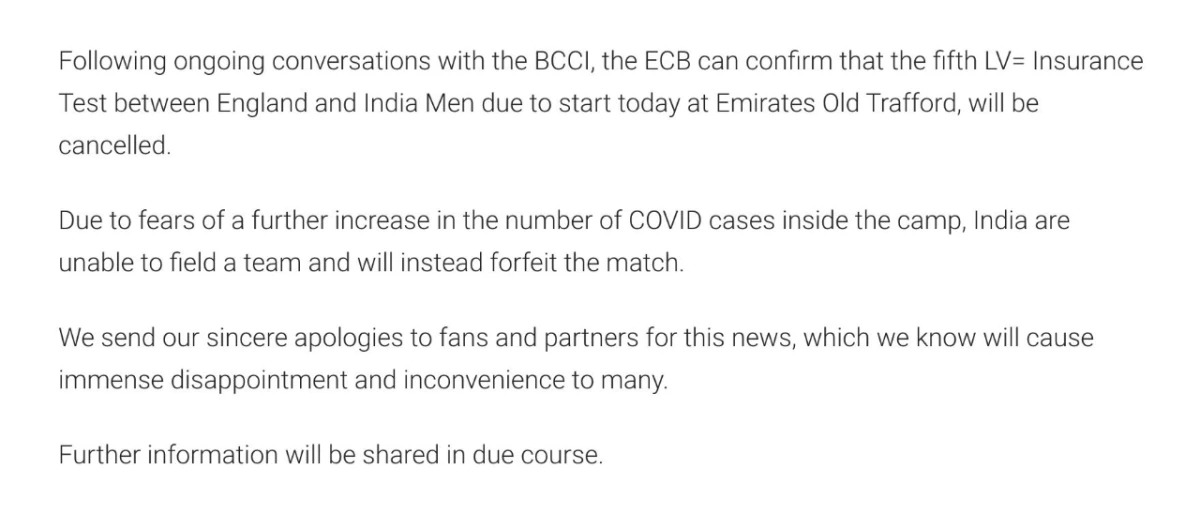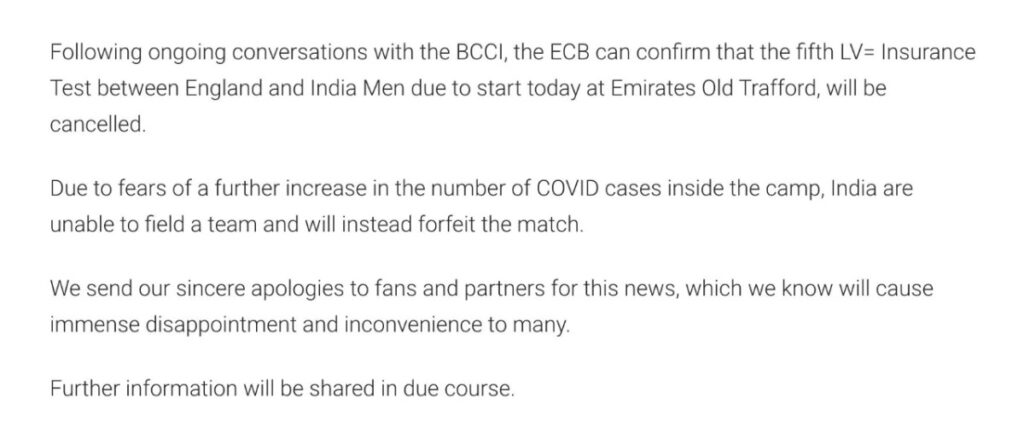 After a few discussions, ECB put out an official statement saying the match was canceled since India was unable to field a team. It was also confirmed that it would be considered a forfeit meaning England would be handed a win and the series would be drawn 2-2.
However, a while later, ECB retracted the statement and deleted the part which mentioned the forfeiture. This caused a lot of confusion in both the camps and an official confirmation is yet to be received.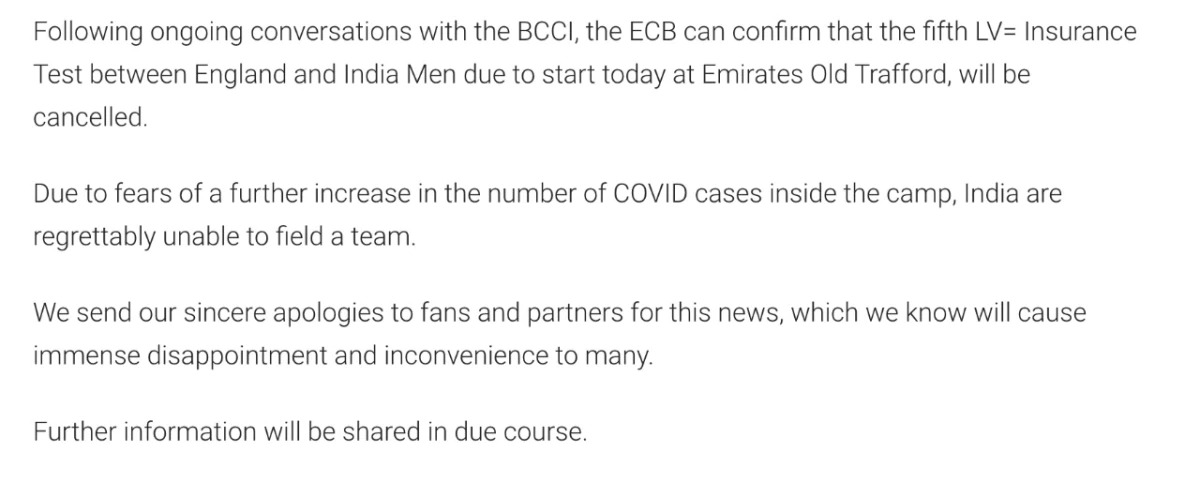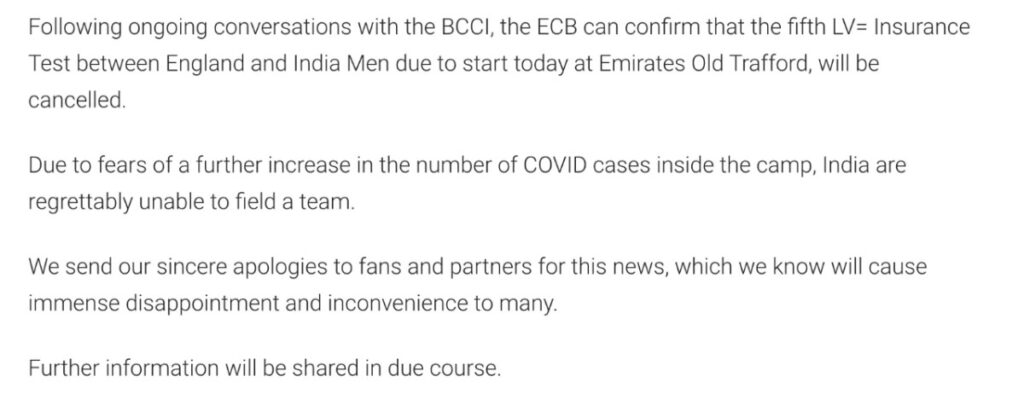 ECB's original announcement regarding the Manchester Test
The decision was unexpected since Virat Kohli and co. tested negative in their RT-PCR tests. Therefore, the match was expected to carry on. It wasn't to be though as ECB later explained the situation in an official statement.
"Following ongoing conversations with the BCCI, the ECB can confirm that the fifth LV= Insurance Test between England and India Men due to start today at Emirates Old Trafford, will be canceled."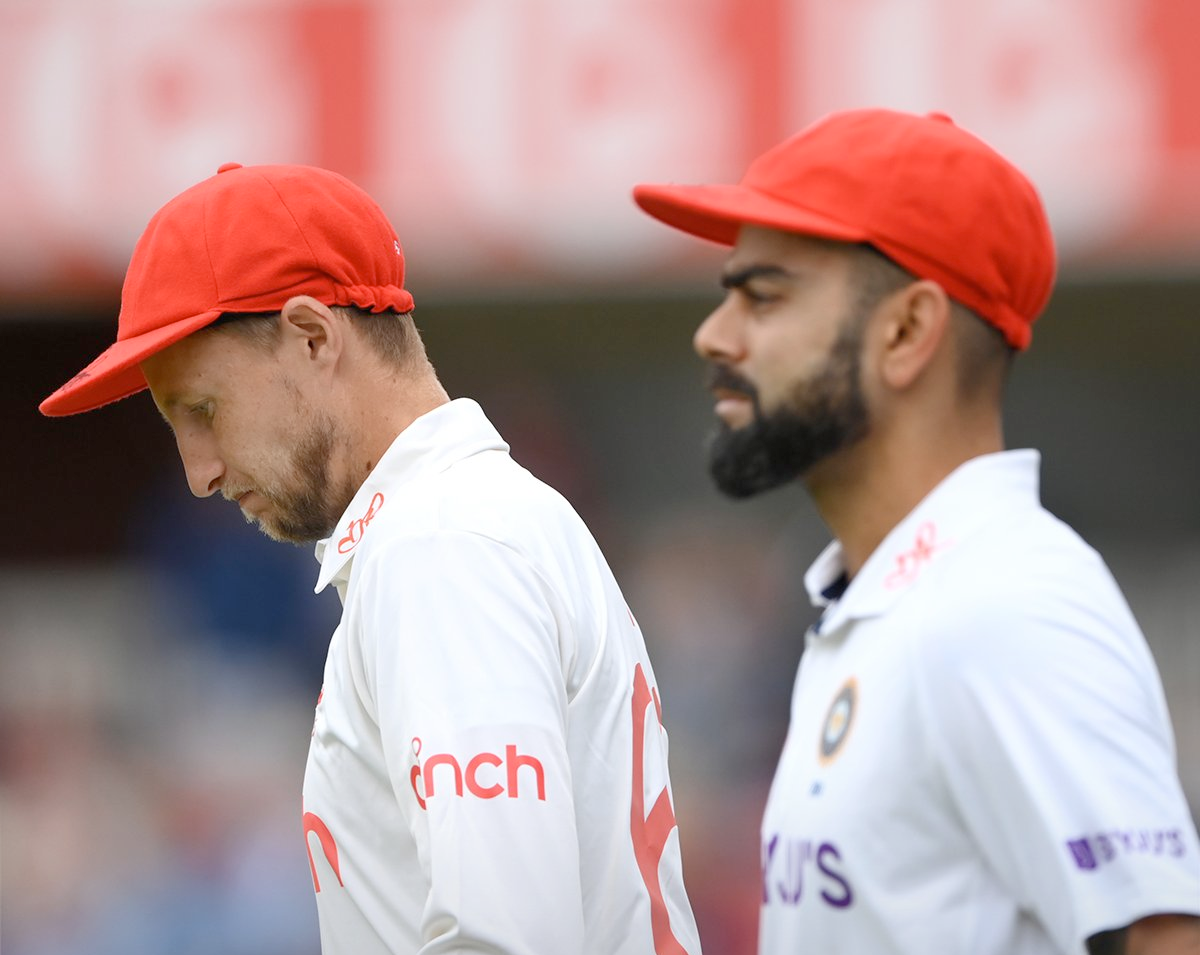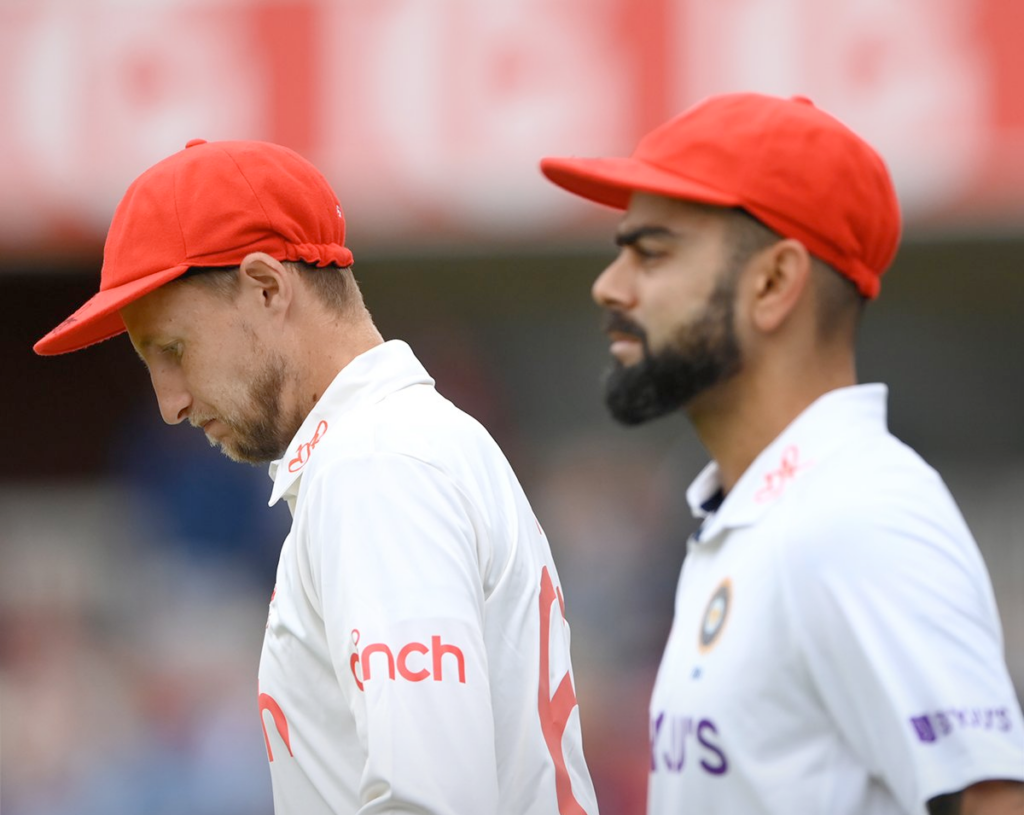 "Due to fears of a further increase in the number of COVID cases inside the camp, India are unable to field a team and will instead forfeit the match. We send our sincere apologies to fans and partners for this news, which we know will cause immense disappointment and inconvenience to many. Further information will be shared in due course," the statement said.
As of now, the series stands at 2-1 in favor of India. The fifth Test might be played at a later time according to further reports.
Also Read – India Squad For T20 World Cup 2021: 3 Swaps Which Are Still Possible