Pakistan skipper Babar Azam led the team that annihilated India in the T20 World Cup that was held in the UAE. His team was the first-ever Pakistan side to beat their arch-rivals in a World Cup match.
Going into the game, India was the firm favourite to extend their unbeaten record. However, Babar and co. were playing on a different level that night and went on to claim a magnificent 10-wicket victory.
As expected, the moment was quite big for the team and they celebrated the win wholeheartedly. "I can't explain that moment. We were not thinking about the past record, trying to stay in the present," Babar said in a PCB podcast on YouTube.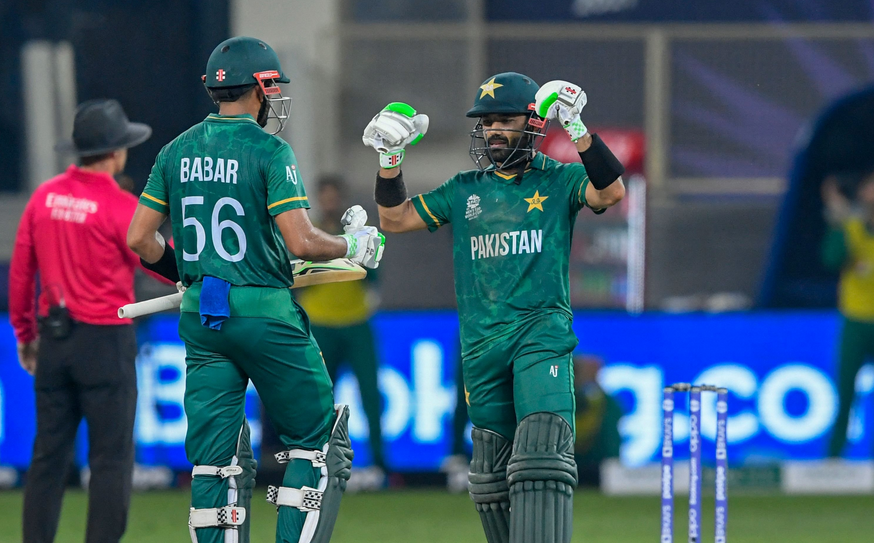 "The way we started and finished had a different feel and buzz to it.. and the response from fans was amazing too. We hadn't registered a win (against India) in the World Cups and Allah helped us change that. It was a team effort. We had belief… there was no overconfidence," Babar added.
We finished the year on an outstanding note – Babar Azam
The 2021 calendar year for Pakistan is quite a memorable one. Apart from defeating India in the T20 World Cup, they also held a great record in Tests, winning 7 out of the 9 games played. A T20 World Cup win would have been the cherry on top but Babar seemed quite satisfied with how the year panned out.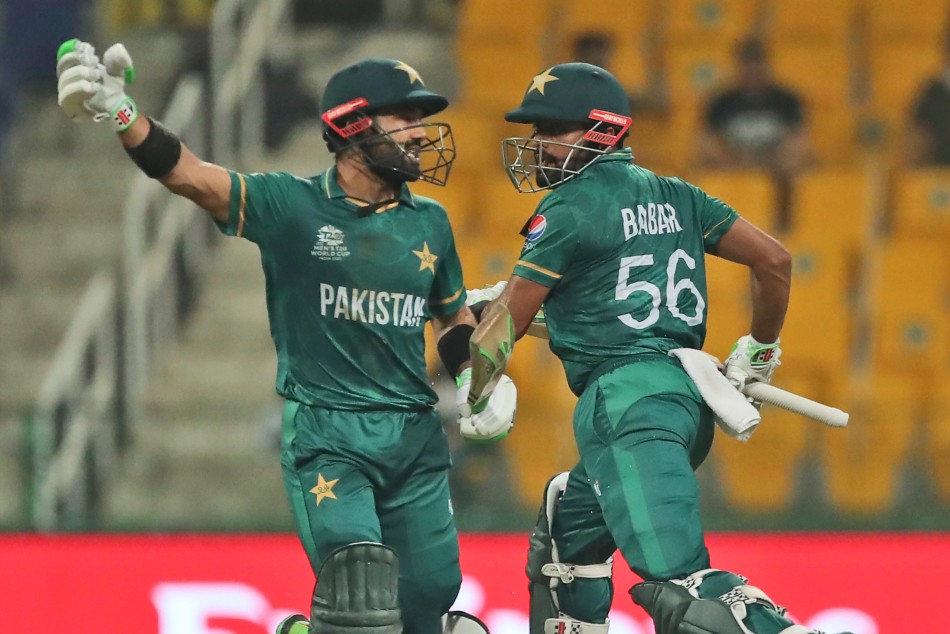 "Doesn't matter how you start when you finish well. We finished the year on an outstanding note. We played some positive cricket throughout the year and tried to leave an impact. We've had different Man of the Match contenders for every match. Unfortunately, we bowed out of the T20 World Cup but we did learn from that defeat. We have had discussions on the mistakes and will try to improve day by day," Babar mentioned.
After reaching the semifinals in the 2021 T20 World Cup, Babar and co. will now set their sights on the 2022 T20 World Cup which will be held in Australia.
Also Read – Pakistan Played Well On That Day, And Against New Zealand, We Were Timid – Ravi Shastri On India's T20 World Cup 2021 Campaign