The International Cricket Council (ICC) has set up a working group to check on the future of cricket in Afghanistan under the new rule of the Taliban.
Since the Taliban took over power in Afghanistan in August, the Afghanistan women's cricket team' participation has been completely barred from the sport.
The Taliban has vehemently opposed women's participation in sports because of the strict Islamist laws.
As a result, Cricket Australia postponed the Australian team's One-off Test match against Afghanistan because their women aren't allowed to play cricket.
ICC chairman Greg Barclay said that they will allow the Afghanistan Cricket Board to resolve the issue with its government.
"The ICC Board is committed to continuing to support Afghanistan Cricket to develop both men's and women's cricket moving forward," Barclay said in a statement as reported by news agency Reuters.
"We believe the most effective way for this to happen will be to support our member in its efforts to achieve this through its relationship with the new government," he added.
Will continue to closely monitor the situation in Afghanistan: Greg Barclay
Afghanistan men's cricket team has emerged as one of the strongest sides after displaying consistent performance against top-class teams and also played their first Test against India in 2018.
As per ICC rules, a Test-playing nation must have its women's and Under-19 teams for the growth of the game in the country.
Barclay said it will monitor the situation in the country but will also support ACB to handle the matter.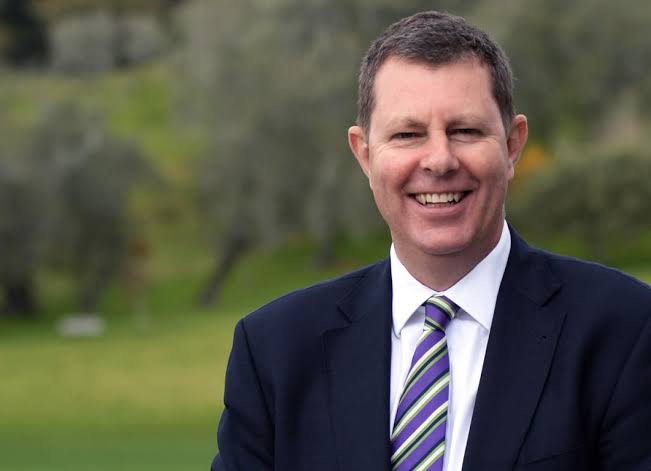 "Cricket is fortunate to be in the position to influence positive change in Afghanistan with the national men's team a source of great pride and unity in a country with a young population that has experienced more upheaval and change than most," Barclay said.
"We should protect that status and continue to try to influence change through the ACB but will continue to closely monitor the situation and take any decisions accordingly," he added.
We are working to provide full assistance and assurance to ICC: ACB chairman Mirwais Ashraf
Former Afghanistan all-rounder Mirwais Ashraf, who was recently appointed as the new chairman of ACB, said that they are committed to maintaining effective relations with ICC and other cricket playing nations.
"Cricket is a source of aspirations, elation and hope for 35 million Afghans. We are committed to maintain effective relationships with our new government, the ICC and other cricketing nations," Ashraf issued a statement on his official Twitter handle.

"We are working to provide full assistance and assurance to the ICC board and its working group for Afghanistan about the situation in ACB," Ashraf further stated.
Afghanistan finished fourth on the points table of Group 2 in the T20 World Cup with wins against Scotland and Namibia.
They lost their fixtures to India, Pakistan and New Zealand that dented their hopes to qualify for the semi-final round.
Also Read: Mirwais Ashraf Appointed As The Acting Chairman Of Afghanistan Cricket Board