T Natarajan has been ruled of IPL 2021 due to a knee issue. It has come as a big blow for Sunrisers Hyderabad in the tournament. T Natarajan has been advised not to play further in IPL 2021 owing to the knee injury. The 30-year-old pacer has been asked to report back to National Cricket Academy (NCA) in Bangalore.
The left-arm pacer Natarajan was also not part of Sunrisers Hyderabad's last two games in IPL 2021 against Punjab Kings and Mumbai Indians.
T Natarajan played for the Sunrisers Hyderabad team in the first two matches against Kolkata Knight Riders and Royal Challengers Bangalore. The 30-year-old pacer 1 wicket each in both the games. Sunrisers Hyderabad will need to look for a good replacement for T Natarajan.
Since Sunrisers Hyderabad have already filled the overseas quota of 8 foreign players in the squad, the David Warner-led side will have to look for an Indian bowler to replace T Natarajan. Here we take a glance at 3 players who can replace T Natarajan in the Sunrisers Hyderabad squad in IPL 2021.
IPL 2021: 3 Players Who Can Replace T Natarajan In Sunrisers Hyderabad (SRH) Squad
Mohit Sharma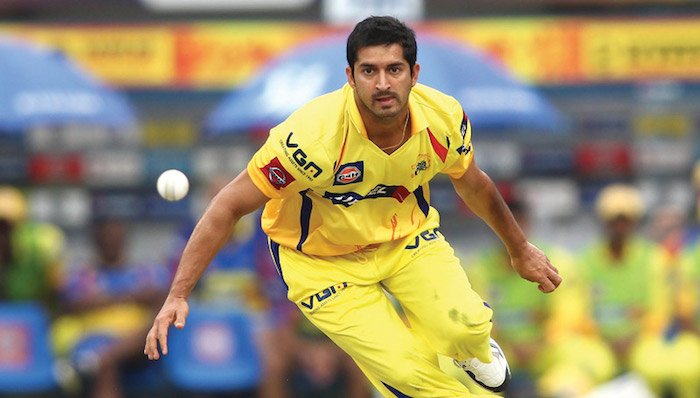 Mohit Sharma is a one bowler Sunrisers Hyderabad can go for to replace T Natarajan. The former Indian cricketer has a lot of IPL experience.
Since IPL 2013, the right-arm medium-pacer Mohit Sharma has played 86 matches in which he picked up 92 wickets. He was the highest wicket-taker in IPL 2014 with 23 wickets. During IPL 2021 auction, Mohit Sharma went unsold at a base price of Rs. 50 lakh.
Mohit Sharma has played for Chennai Super Kings from IPL 2013 to IPL 2015. From IPL 2016 to IPL 2018, he was part of Kings XI Punjab. He again moved to Chennai Super Kings in IPL 2019. In IPL 2020, he was part of the Delhi Capitals.