Mumbai Indians allrounder Kieron Pollard gave Delhi Capitals opener Shikhar Dhawan a warning for backing up early before releasing the ball during the IPL 2021 match between the two sides in Chennai on April 20, 2021.
Mumbai Indians batted first after Rohit Sharma won the toss. Jayant Yadav was included in the playing XI for Adam Milne, while DC included Shimron Hetmyer and Amit Mishra for Chris Woakes and Lukman Meriwala.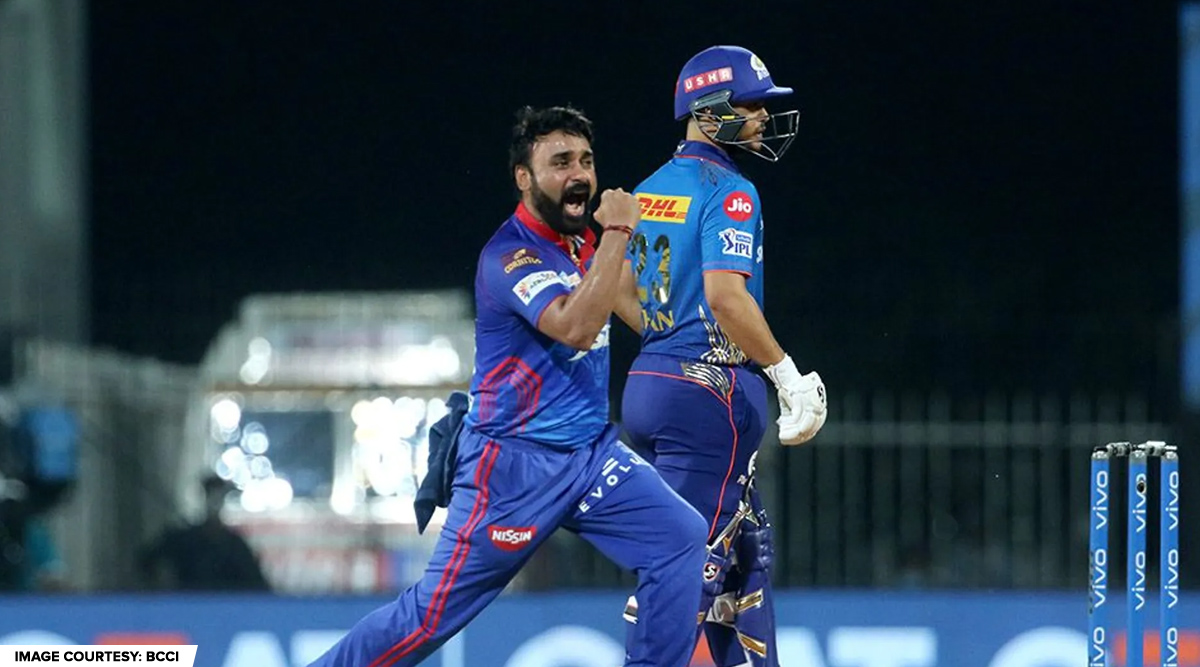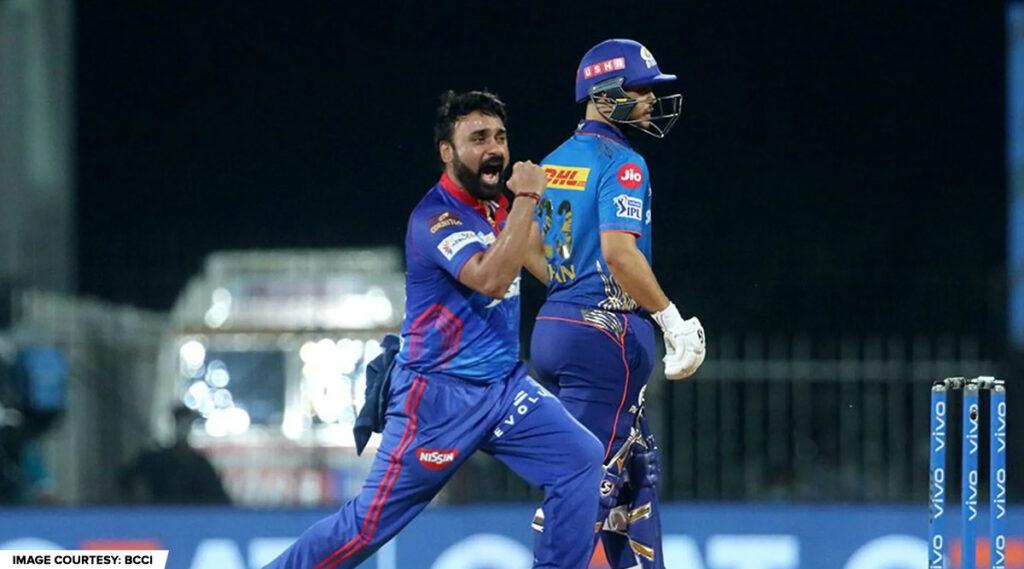 MI found it difficult to bat against the DC slower bowlers on the Chennai pitch and Amit Mishra made merry by picking 4/24 in his 4 overs. Kagiso Rabada also picked two wickets as MI managed just 137/9 in 20 overs. Rohit Sharma top-scored with 44 with 3 fours and 3 sixes, while Suryakumar Yadav (24), Ishan Kishan (26), and Jayant Yadav (23) were the other major contributors to MI's final score.
Shikhar Dhawan Gets A Mankad Warning By Kieron Pollard
The 'mankad' — a run out at the nonstriker's end before the ball is released – is back in the limelight in IPL 2021, as CSK's Dwayne Bravo was caught taking undue advantage in their match against RR in Mumbai on Monday. In the MI v DC match in Chennai, something similar was seen when MI all-rounder Kieron Pollard gave Delhi Capitals opener Shikhar Dhawan a warning for backing up early before releasing the ball.
It happened as Pollard ran in to bowl the 2nd ball of the 10th over of DC innings when he stopped in his run-up without releasing the ball and pointed to Dhawan to stay in the crease. Prior to that, Krunal Pandya too had stopped twice in his run-up with Dhawan at the nonstriker's end.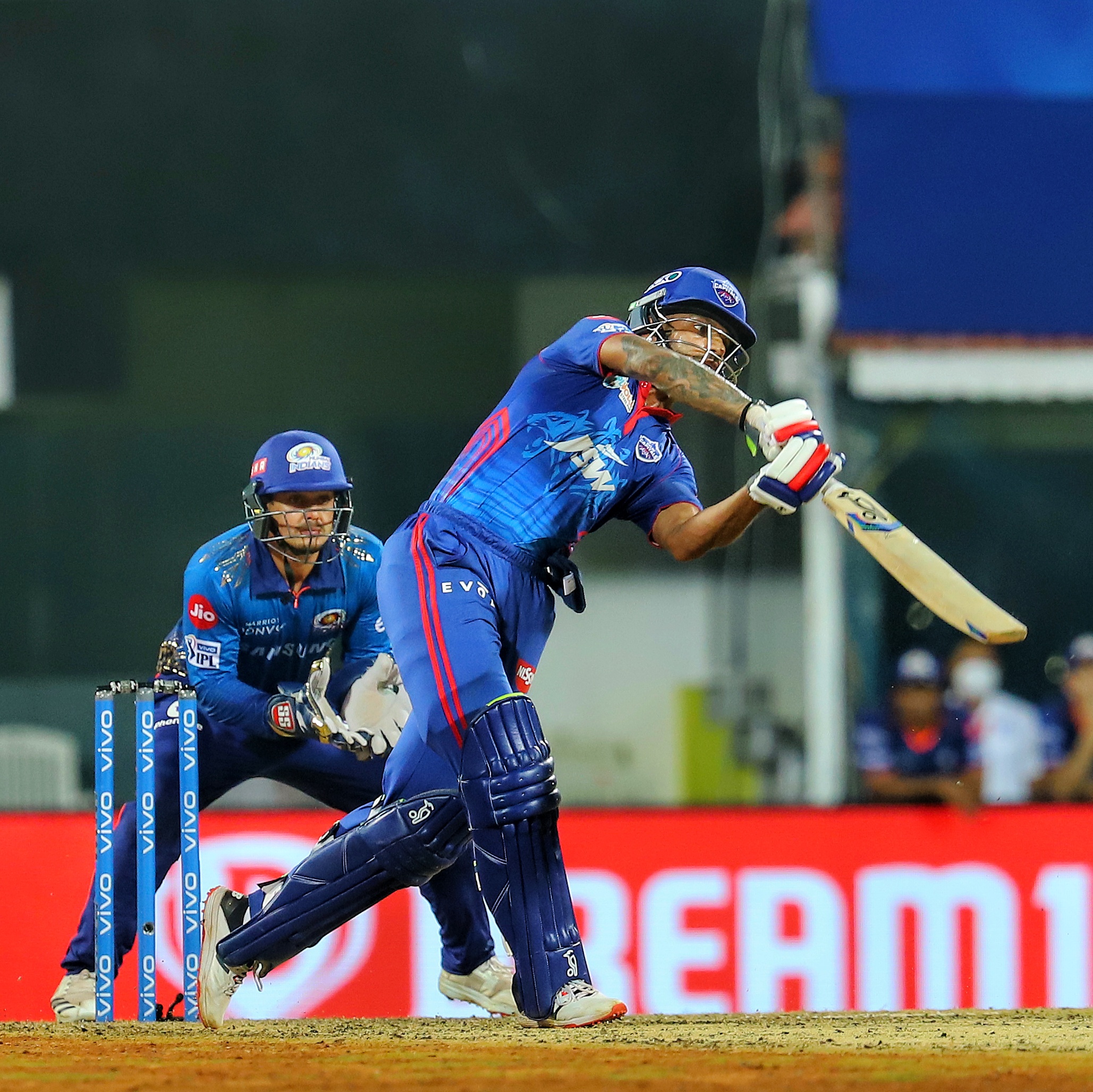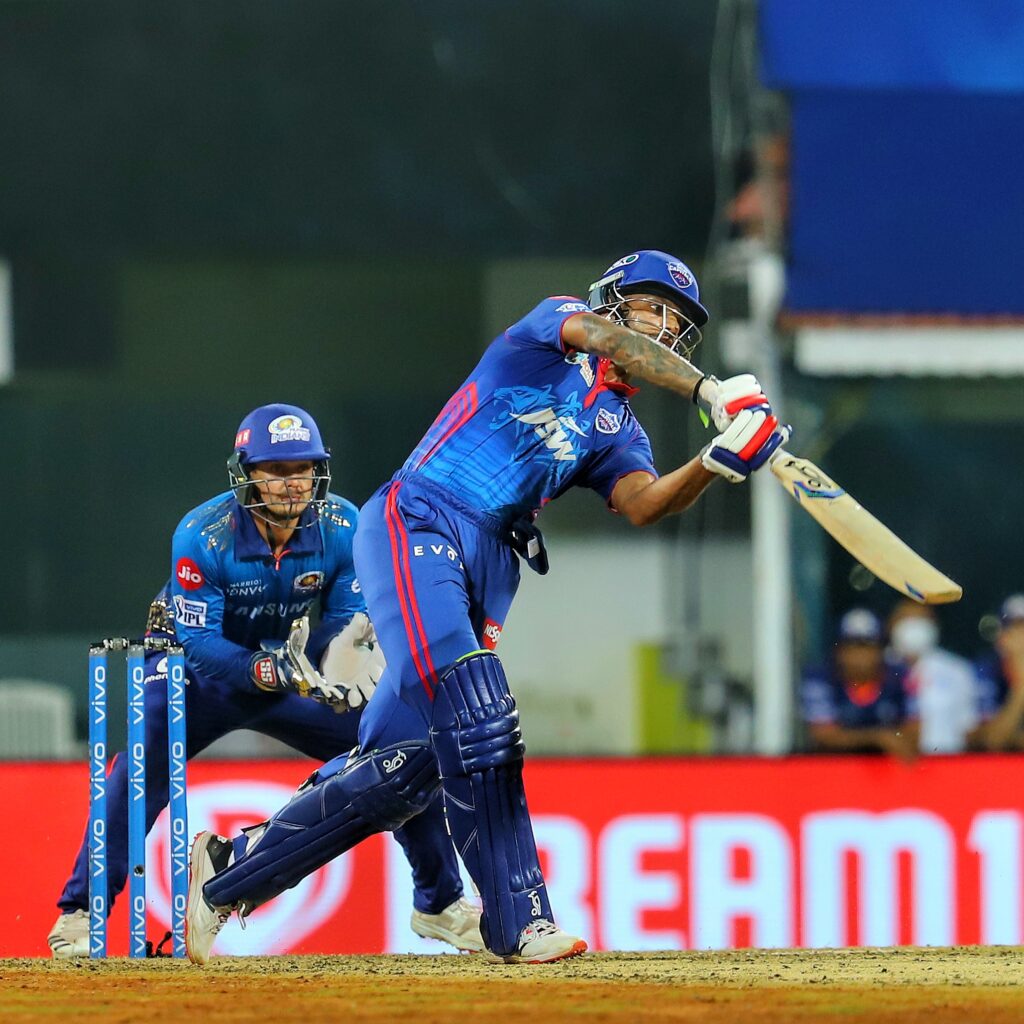 As per the playing conditions of the IPL and the laws of cricket, there is no need to warn the batsman for this type of dismissal.
Here's what the relevant law and playing condition say:
"41.16 Non-striker leaving his ground early – If the non-striker is out of his ground at any time from the moment the ball comes into play until the instant when the bowler would normally have been expected to release the ball, the non-striker is liable to be Run out. In these circumstances, the non-striker will be out Run out if he is out of his ground when his wicket is put down by the bowler throwing the ball at the stumps or by the bowler's hand holding the ball, whether or not the ball is subsequently delivered."
Meanwhile, in the chase, Shikhar Dhawan anchored the DC innings with 45 off 42 balls but got out on the score of 100/3 in the 15th over.
Watch the video here:
#MIvsDC pic.twitter.com/7k1MVPBEFU

— MumbaiCha Fan (@mumbaichafan) April 20, 2021