The 14th season of the Indian Premier League [IPL] has plunged into crisis after two Kolkata Knight Riders players- Varun Chakravarthy and Sandeep Warrier- tested positive for Covid-19.
The Covid trial started after Varun Chakravarthy was taken to a hospital for an abdomen issue. With Sandeep Warrier testing positive on Sunday, the contact tracing led to Chakravarthy, forcing the entire Kolkata Knight Riders outfit in isolation.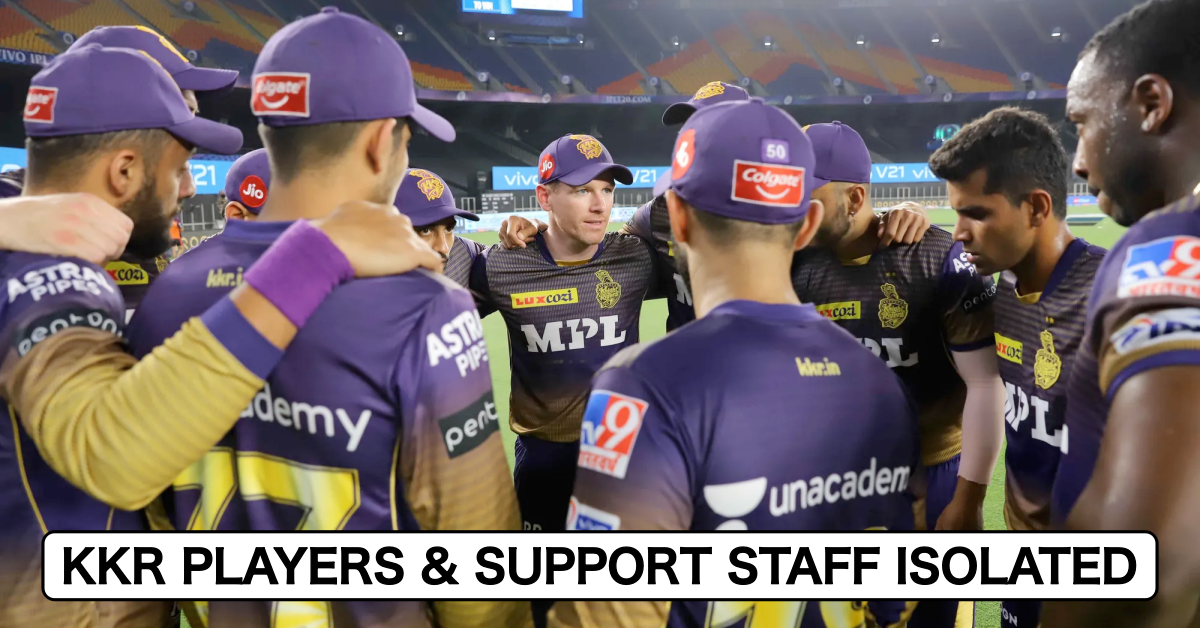 The entire KKR squad, though tested negative, has been forced into seven-day isolation where they will have to abide by the bio-secure protocols before returning to the park.
As a result, the Board of Control for Cricket in India (BCCI) has postponed the encounter between Kolkata Knight Riders and Royal Challengers Bangalore which was scheduled to take place on Sunday in Ahmedabad.
Meanwhile, five members of the ground staff in Delhi and two of Chennai Super Kings support staff members have also tested positive for Covid.
So, will there further rescheduling of games in the upcoming days?
According to a veteran sports journalist, Meha Bhardwaj, who spoke to a BCCI official, the BCCI official has said no other match has to rescheduled as of now.
He also added that there is no need for players, who may have come in contact with a Covid positive person, to be isolated given the fact that they are being tested on a daily basis.
"Just spoke to a BCCI official , he says no other match has to be rescheduled as of now. Also said that if the players are being tested daily there is no need for isolation for the players who may have come in contact with a positive person. #IPL2021 #KKRvRCB #CovidIndia
Just spoke to a BCCI official , he says no other match has to be rescheduled as of now. Also said that if the players are being tested daily there is no need for isolation for the players who may have come in contact with a positive person. #IPL2021 #KKRvRCB #CovidIndia

— Meha Bhardwaj (@Bhardwajmeha) May 3, 2021
Also Read: IPL 2021: Five Ground Staff At Delhi Tested Positive For Covid-19; Placed In Isolation