Last Update on: June 23rd, 2021 at 11:39 pm
Stay up-to-date with the latest teams!
Join our Telegram channel and never miss a single lineup change post-toss. 🔄📢

New Zealand beat India by 8 wickets in the ICC World Test Championship final at the Hampshire bowl, Southampton as the match went onto the reserve day. Tim Southee took five wickets in the game. Kiwi skipper Kane Williamson scored an unbeaten half-century (52) and along with Ross Taylor (47) anchored the chase on the final day of the Test match.
Tim Southee ended the WTC with 56 wickets to his name. He was also the highest wicket-taker among the Kiwis bowlers in the tournament. He also scored an useful 30 with the bat in the first innings.
New Zealand lost the ICC 2019 World Cup final in 2019 against England and thus this win will come as a big relief for the Kiwi side. They headed into the Test match as the number one ranked team and also the first team to qualify for the finals.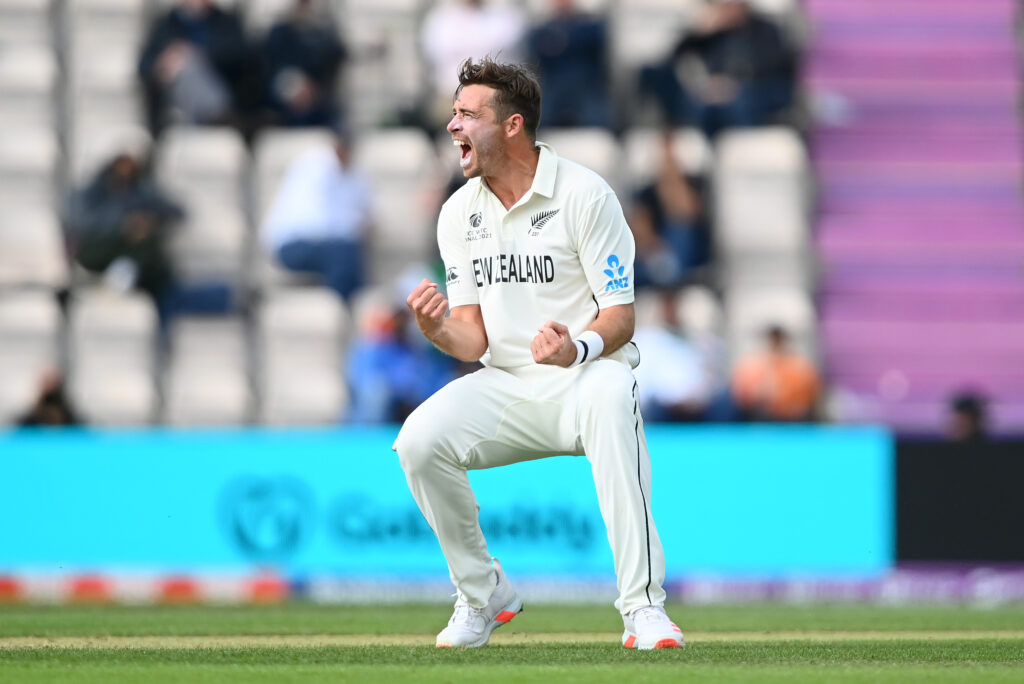 Sound Pretty Good: Tim Southee on NZ Being Crowned World Test Champions
Tim Southee spoke to the commentators after the game expressing his delight on being called as World Test Champions.
"Sounds pretty good (tag of World Test Champions). Two years ago started this journey. Lot of hard work goes into it. Pretty special moment. Word coming to mind is consistency – through selection and performances. Never giving up. There's a lot of heart in this side. Dates back a lot further than the last couple of years. Pretty special feeling" said Southee.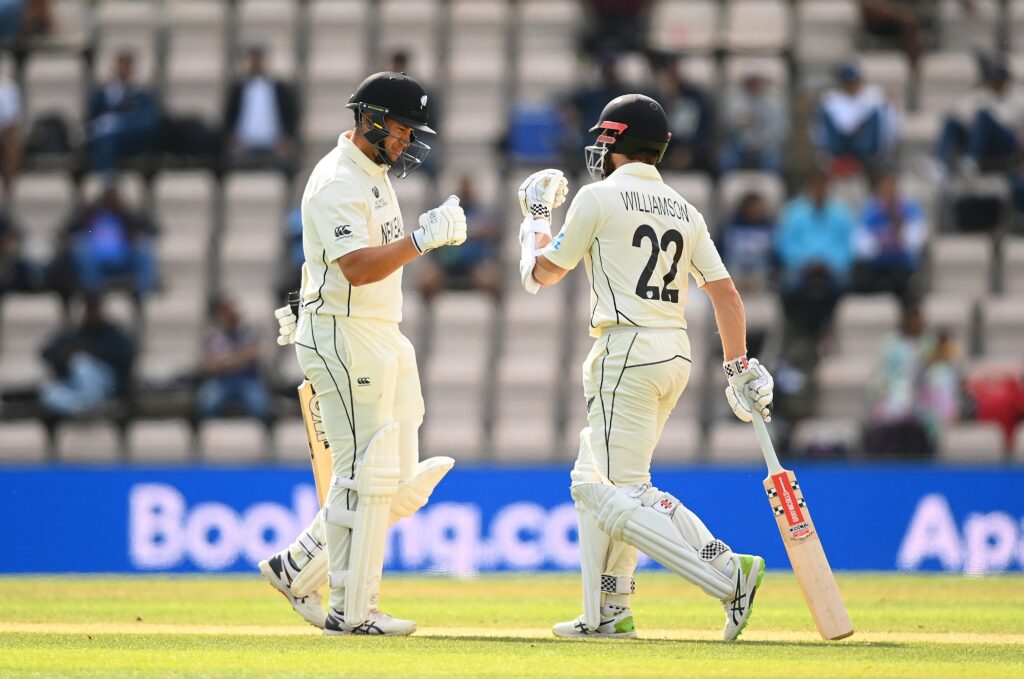 Southee also hailed the matchwinning partnership between Williamson and Taylor. He further said how happy the team was on winning the final and how the team struck together throughout.
"The change room's a lot calmer knowing we have two experienced guys in the middle. That was the longest 139 runs I've experienced. As any international sportsperson, you're looking to get better, nothing different for me. Great group to be around. We said at the start of this tour to send him off on the right note (Watling). What he's given to the team – he's given everything" concluded Southee.