India's legendary cricketer Sunil Gavaskar pointed out the technical fault in Indian skipper Virat Kohli's batting on the penultimate day of the second Test between India and England.
England bowler Mark Wood sent back both openers KL Rahul and Rohit Sharma even before India could surpass the hosts' 27-run first-innings lead.
Kohli joined Cheteshwar Pujara and looked as if he was going to get a big score at Lord's and put India in a commanding position. But after scoring 20 runs, which included four boundaries, the skipper fell to left-handed pacer Sam Curran just before lunchtime.
Sunil Gavaskar pointed out Virat Kohli's mistakes that got him dismissed
Curran bowled a full-length delivery that pitched wide of off-stump and Kohli tried to push it with a massive bat-pad gap that made him once again nick the ball behind the stumps.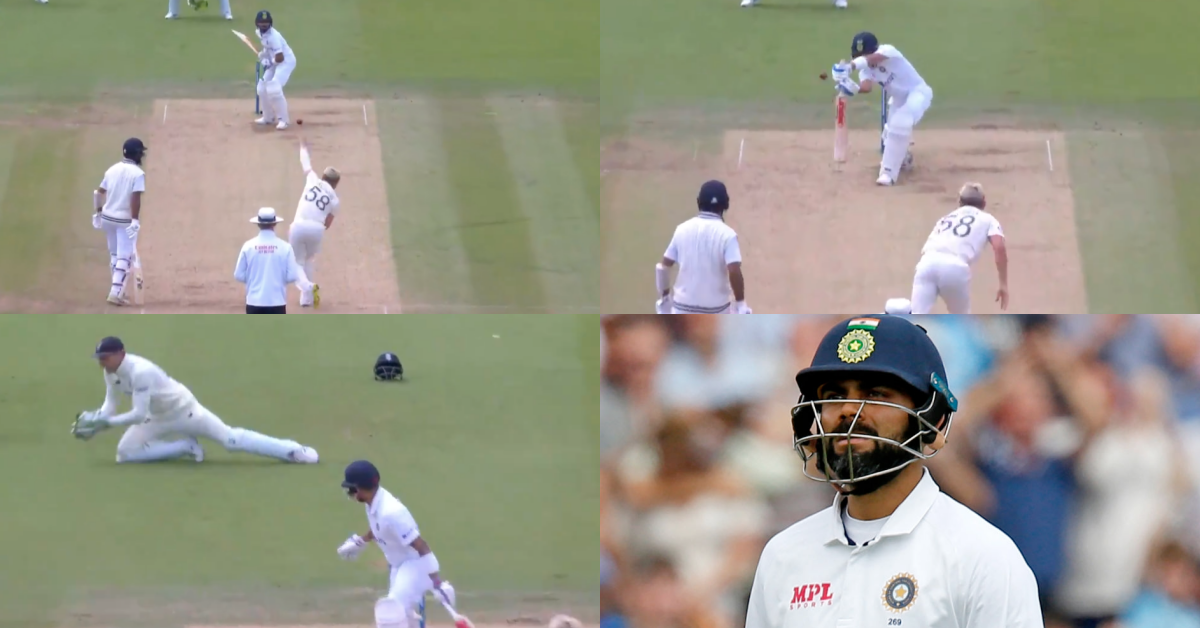 According to Gavaskar's analysis, there was a huge distance between the player's bat and his foot. The former Indian captain feels that Kohli plays way outside the off-stump, a reason behind his all dismissals in the tour so far and said the batsman hasn't played well.
"That method has been successful for him. He has got 8000 Test runs with that back and across the movement. But he is playing at deliveries way outside off stump and a little too early in the innings. This time around, the foot is somewhere else, the bat is somewhere else, which means that he hasn't really played well.

"It could be about this much-talked-about word intent but in a five-day game, every batsman goes in to score runs. It's the method that differs," Gavaskar said on Sony Sports Network.
In Test cricket, batters should try to play in V-direction: Sunil Gavaskar
Kohli started the England tour with a golden duck getting out to his nemesis James Anderson at Trent Bridge in the first Test and in the first innings of the ongoing Test he missed on his 26th Test fifty.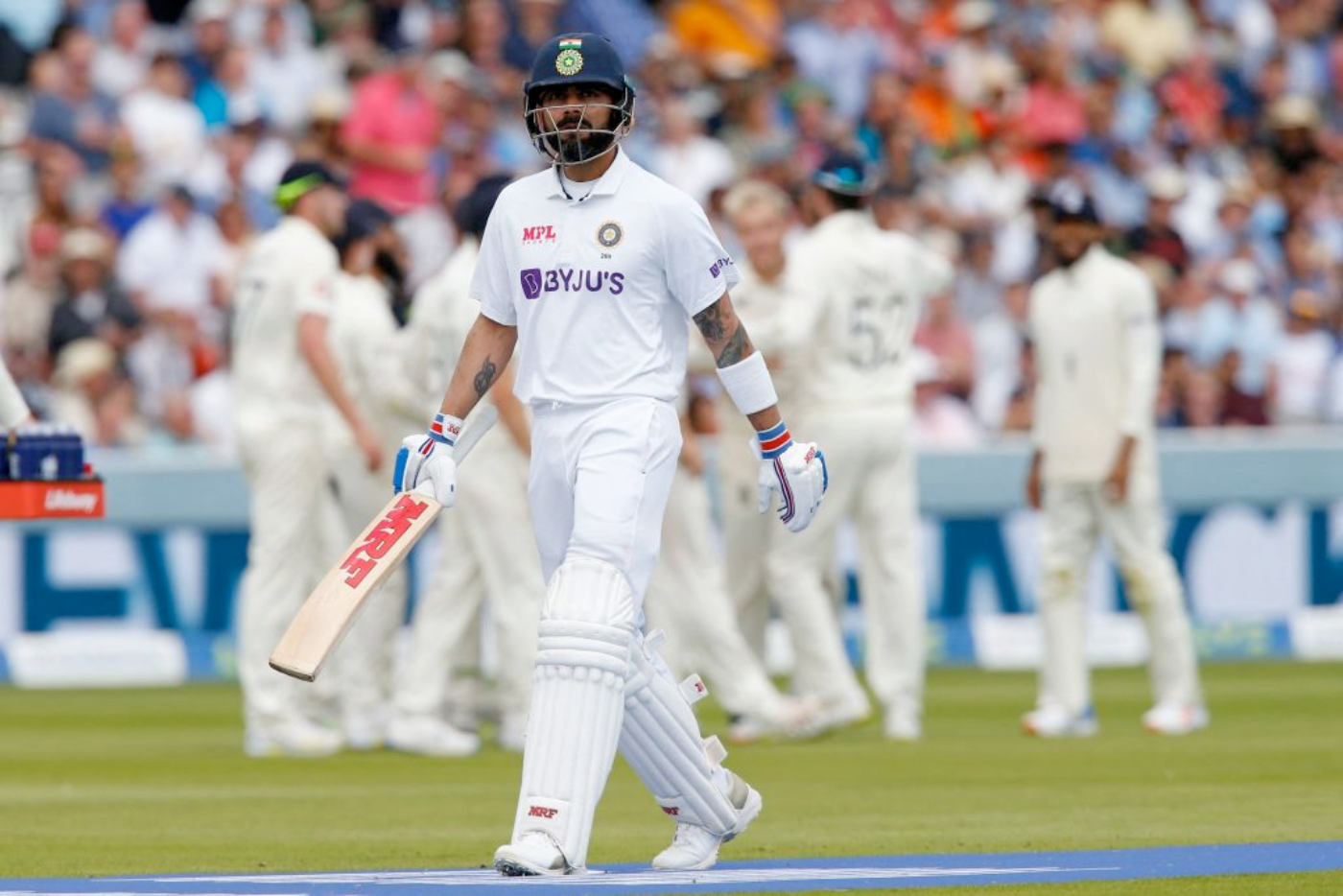 Gavaskar said that if the batsman tries to attack the opposition bowlers in Test cricket then it might put them in trouble and also asked batters to play with the conventional method while facing the red ball.
"When you talk about this 'trying to take this attack to the opposition' approach, and if that is what intent is, it can get you into trouble like we saw. I think every batsman should be left alone to find his own method. This is a Test match.

"In ODI and T20I, it's a completely different situation, but over here, what they need to look into is get themselves in and try to play in the old-fashioned V. Play only when you have fought through," Gavaskar opined. 
Also Read: Watch: Virat Kohli Vents Out Frustration After Getting Out Cheaply In 2nd Innings Of Lord's Test