Last Update on: July 12th, 2021 at 10:28 am
Blessing Muzarabani didn't hold himself back while break dancing on the pitch after hitting a boundary off Taskin Ahmed in the recently concluded Test match between Zimbabwe and Bangladesh in Harare.
On the last day of the Test, during the 93rd over of Zimbabwe's innings, Blessing Muzarabani, batting at number 10, thumped Ahmed for a boundary at the deep mid-wicket fence. The batsman wasn't just done; he danced on the pitch after hitting the four. The video of which has gone viral on the internet.
https://twitter.com/ChangeofPace414/status/1414204523120316418
The bowler didn't have a look at it, but surely knew that something was about to come as both of them were earlier involved in a heated exchange after Taskin had shown off his dance moves.
On Day two of the match, Taskin, Bangladesh's No. 10 batter, performed a jig after evading a short ball from Blessing Muzarabani.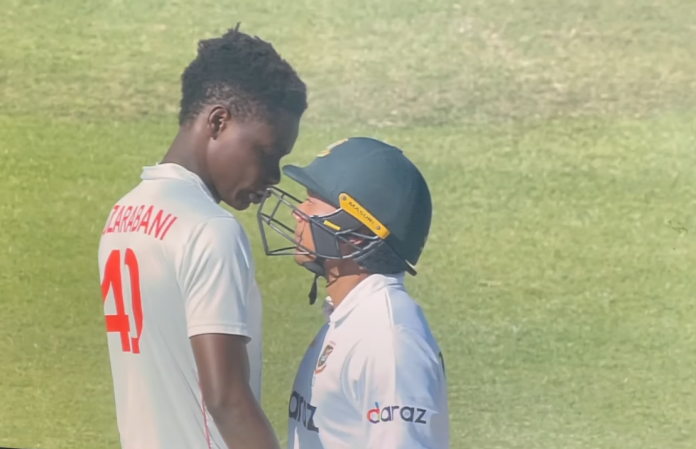 The Zimbabwe pacer seemed to be unimpressed with it and walked towards the batsmen for a heard exchange. Soon, the verbal exchange became almost physical as Blessing Muzarabani pushed his face into the grille of Taskin's helmet. Some of Zimbabwe's fielders had to intervene to separate the pair.
The players, then, were found to have breached the ICC Code of Conduct for Players and Player Support Personnel, which relates to "inappropriate physical contact with a Player, Player Support Personnel, Umpire, Match Referee or any other person (including a spectator) during an International Match."
They were fined 15 percent of their match fees and one demerit point each has been added to the disciplinary records of the players, both of whom did not have any previous offence in a 24-month period.
https://twitter.com/shihabahsankhan/status/1413043482877329409
https://twitter.com/rakiiib75/status/1414181374563479557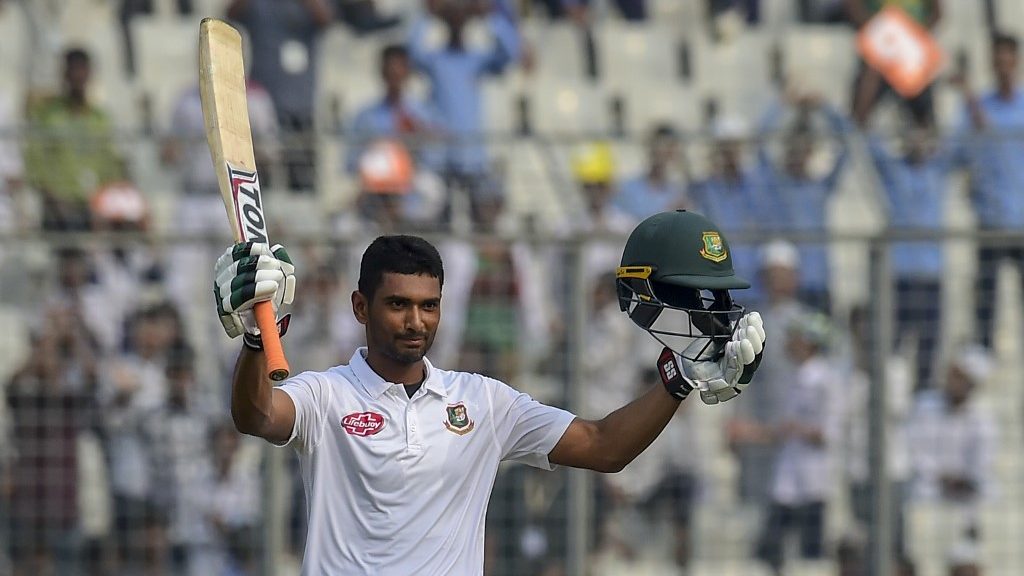 Taskin Ahmed took 4 wickets in Zimbabwe's second innings as the visitors registered a victory by 220 runs. Mahmudullah, who has now retired from Test cricket, was awarded Man of the Match for his 150* in the first innings.
Next, both the teams meet in the ODI series starting July 16 followed by the T20I series.
Also Read: Shaheen Afridi Likes Blowing Flying Kisses More Than Taking Wickets: Shoaib Akhtar Slams The Pacer's Performance