One of the greatest-ever cricketers to have ever played this beautiful game, MS Dhoni is celebrating his 40th birthday today.
Born on July 07, 1981, MS Dhoni with his long hair locks and fearless approach to batting, captured the imagination of the cricketing folklore like very few have within a short span of time post his International debut in 2004.
Dhoni's maiden and final international knock ended in a heartbreaking run out but between those two unfortunate events, he gave us 15 unforgettable years of unmatched brilliance in his role as a hard-hitting batter and a calm and cool skipper.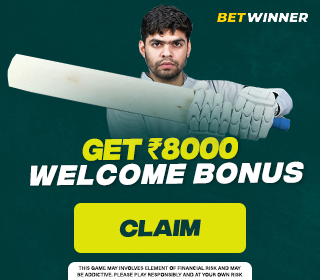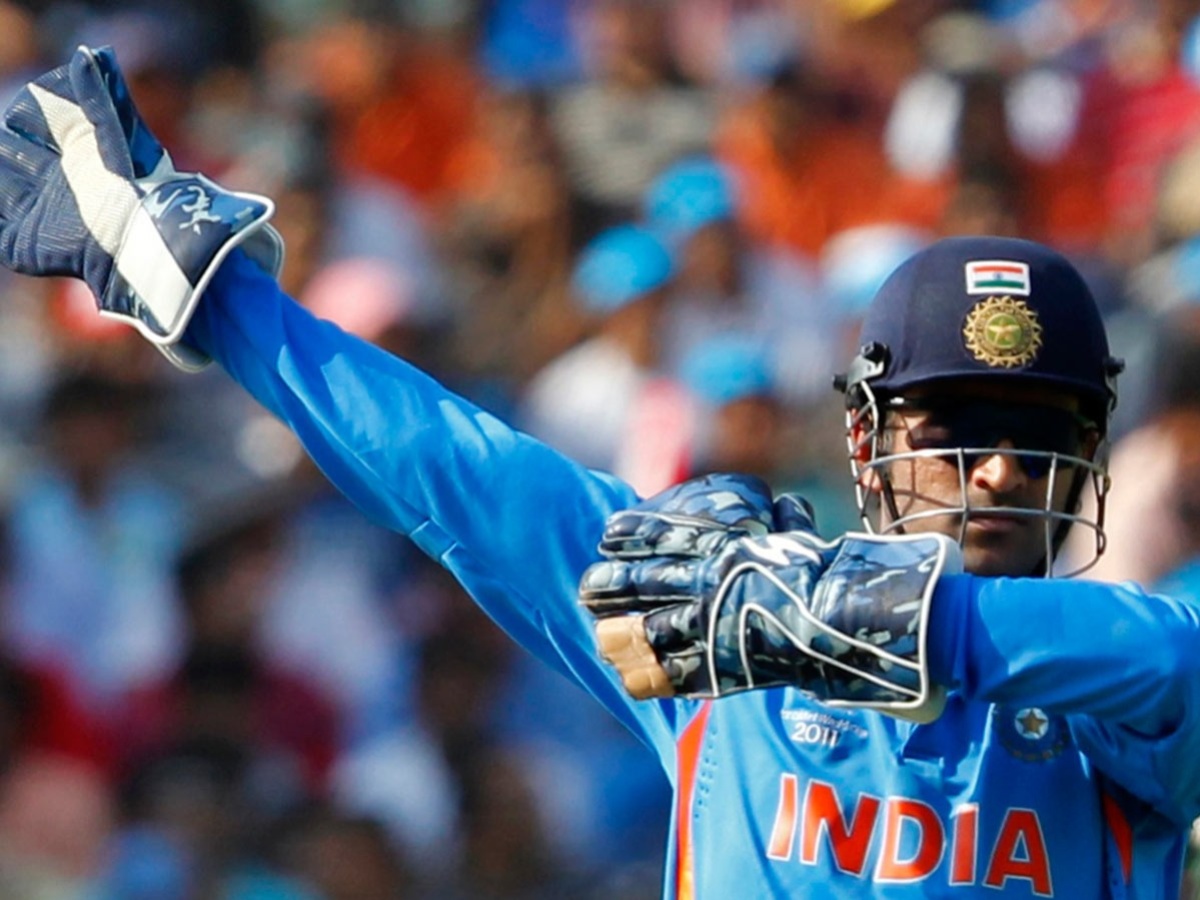 With the bat, he made every target possible via his brilliant ability to gauge the match situation and adjust his game according to it.
And, as a skipper, he often pulled out a rabbit from the hat, especially in ICC events, that would leave the opposition befuddled and his fans in absolute awe.
🔹 2007 @T20WorldCup winner 🏆
🔹 2011 @cricketworldcup winner 🥇
🔹 2013 ICC Champions Trophy winner 🙌
🔹 17,266 runs in international cricket 🏏

A very happy birthday to one of India's greatest captains, @msdhoni 🎂 pic.twitter.com/lqASS3BGkd

— ICC (@ICC) July 7, 2021
Who can forget his punt of giving the final of the T20 World Cup 2007 to a newbie in Joginder Sharma or him promoting himself ahead of Yuvraj Singh in the 2011 World Cup final or him placing immaculate field settings in the final overs of the 2013 Champions Trophy that led India to their 3rd world title under him?
Apart from all the runs, catches, stun pings and numerous titles that he spearheaded India in, Dhoni's biggest legacy will always be the trust and respect that he earned from his peers, juniors, and the opposition.
No wonder, everyone is paying their tribute to the legendary cricketer, who called it quits from international cricket on Independence Day last year.
Also Read- 5 Decisions Of MS Dhoni That Changed The Fate Of Indian Cricket
Here's how Twitter is reacting to MS Dhoni's 40th birthday-
Happy birthday skip 💙🇮🇳 @msdhoni pic.twitter.com/ydUQXb7ZzK

— Virat Kohli (@imVkohli) July 7, 2021
Wishing you a very happy birthday @msdhoni You have been a friend, brother & a mentor to me, all one could ever ask for. May God bless you with good health & long life! Thank you for being an iconic player & a great leader.#HappyBirthdayDhoni ❤️🙌 pic.twitter.com/qeLExrMonJ

— Suresh Raina🇮🇳 (@ImRaina) July 6, 2021
Mahi Bhai wishing you a very Happy Birthday!! A great friend in a captain!🙌

Hope you have the best day and a great year ahead!! 🎂 @msdhoni pic.twitter.com/cjflB6hd8N

— Ishant Sharma (@ImIshant) July 6, 2021
Dada taught us youngsters how to win and Dhoni made it into a habit. Two great leaders from different eras born just a day apart. Happy birthday to the men who shaped Indian cricket.@msdhoni @SGanguly99 pic.twitter.com/l8F7qaPlWr

— Mohammad Kaif (@MohammadKaif) July 6, 2021
Wishing a very happy birthday to a person for whom even the word cool isn't cool enough.
Always admired his cool and calm attitude…have a fabulous one @msdhoni! #HappyBirthdayMSDhoni pic.twitter.com/SS5H0D1T50

— DK (@DineshKarthik) July 7, 2021
Happy bday @msdhoni bhai🎂. You are an inspiration to me & millions of people around the world. Wish you nothing but the best. 🤗♥️ pic.twitter.com/iHTWOqXNpN

— Kuldeep yadav (@imkuldeep18) July 7, 2021
Many more happy returns of the day to an icon and a role-model. Apart from the phenomenal success he has tasted as captain and player, the way @msdhoni has conducted himself makes him an inspiration for not only youngsters but people elder to him as well. #HappyBirthdayMSDhoni pic.twitter.com/MVyUXRBSem

— Venkatesh Prasad (@venkateshprasad) July 7, 2021
To guys & glory !!Happiness and beyond. Birthday wishes @msdhoni pic.twitter.com/32DTXonjFO

— Mithun Manhas!! (@MithunManhas) July 7, 2021
There's a reason they call him Captain Cool 😎

On his birthday, relive some of MS Dhoni's greatest calls as @BCCI skipper 👨‍✈‍ pic.twitter.com/8nK5hvTuWM

— ICC (@ICC) July 7, 2021
On his birthday, re-watch this screamer from MS Dhoni 😱😳#HappyBirthdayDhoni pic.twitter.com/ZwAyHtVCYM

— Wisden India (@WisdenIndia) July 7, 2021
Wish you a very happy birthday Mahi bhai.. there's no one like you. May God bless you with all the happiness and good health. 🙏🎂 @msdhoni pic.twitter.com/faFcQv9jlw

— Barinder Sran (@sranbarinder) July 7, 2021
Wishing Mahendra Singh Dhoni a very Happy Birthday. His life is an inspiration to many aspiring sportspersons. #MSDhoni #HBDDhoni #HBDMSDhoni @SaakshiSRawat @msdhoni @BCCI @ICC @cricketworldcup ⁦@BCCIdomestic⁩ pic.twitter.com/7GFbx20W0n

— BANDLA GANESH. (@ganeshbandla) July 7, 2021
Simple, Skilled, and Captain @msdhoni, Wish you a very happy birthday brother, Guide India for the next World Cup. #HappyBirthdayMSDhoni

— Amar Prasad Reddy (@amarprasadreddy) July 7, 2021
Wishing the Cricket legend & Former Captain of the Indian Team, Mahendra Singh Dhoni on His Birthday.
May Mahaprabhu Jagannath grant him all his wishes. pic.twitter.com/ujHqXRzQri

— Sambit Patra (@sambitswaraj) July 7, 2021
This is my all time fav Dhoni moment… Which is yours? #HappyBirthdayMSDhoni pic.twitter.com/7O59PwsRAP

— Madan Gowri (@madan3) July 7, 2021
Birthday greetings to @msdhoni,
a charismatic leader and a humble servant of the country.
God bless. pic.twitter.com/tEl8uzucGh

— Vijay Kumar Singh (@Gen_VKSingh) July 7, 2021
Imagine the world of cricket without him.. yep.. you just can't. Living legend. Birthday wishes to MS Dhoni. What an incredible career he's had. #HappyBirthdayDhoni

— Chloe-Amanda Bailey (@ChloeAmandaB) July 6, 2021
It was a proud and dream come true moment for every Indian when India won the Cricket World Cup back in 2011 under your captaincy. Your prowess as a cricketer is unmatched. You're a champion of our hearts and the pride of our nation. Happy birthday, @msdhoni! pic.twitter.com/yq3PZxXbiP

— Ena Saha (@SahaEna) July 7, 2021
Birthday wishes to the one & only @msdhoni! 👏 👏#HappyBirthdayDhoni #Thala pic.twitter.com/mNuMXx6Xwk

— IndianPremierLeague (@IPL) July 6, 2021
Happy birthday to one of the greatest, an inspiration to many. Have a good one mahi bhai @msdhoni 🚁❄️ pic.twitter.com/VC0XsAIuhz

— Umesh Yaadav (@y_umesh) July 7, 2021
Mahendra – meaning Lord of the Sky.
Certainly pleased the skies with his big hitting when he bust onto the scene and then by earning the love of so many people on earth pleased the earth as well. Once in a generation player , #HappyBirthdayMSDhoni pic.twitter.com/COuu9X2s6L

— Virender Sehwag (@virendersehwag) July 7, 2021
Wishing @msdhoni a very joyful birthday. May he experience ever more love and joy and continue to inspire in the times to come.#HappyBirthdayMSDhoni pic.twitter.com/XfFCxW0qDY

— VVS Laxman (@VVSLaxman281) July 7, 2021
Adults: Keep slip fielder in place of WK to execute run out.
Legends: Just remove WK glove 😎
Happy Birthday legend @msdhoni 🎂#HappyBirthdayDhoni pic.twitter.com/CF4Fx9Nzi2

— Wasim Jaffer (@WasimJaffer14) July 7, 2021
Happy birthday talisman @msdhoni #MSDhoni pic.twitter.com/KSEkbOJGC5

— RAMESH POWAR (@imrameshpowar) July 7, 2021
Also Read: 5 Decisions Of MS Dhoni That Changed The Fate Of Indian Cricket