Dwayne Bravo and Kieron Pollard are two of the most entertaining cricketers in the ongoing cricket world and they came up with an interesting humorous conversation on Instagram. Both the players have been friends for a long time and their friendship is visible in the field as well when Bravo always tries to pull the legs of the big man.
Bravo and Pollard are two of the biggest match-winners in limited-overs cricket at the moment and they will play an important part in the T20 Worldcup for West Indies. On the eve of Dwayne Bravo's son's birthday, Bravo and Pollard engaged in hilarious banter which left the fans in splits.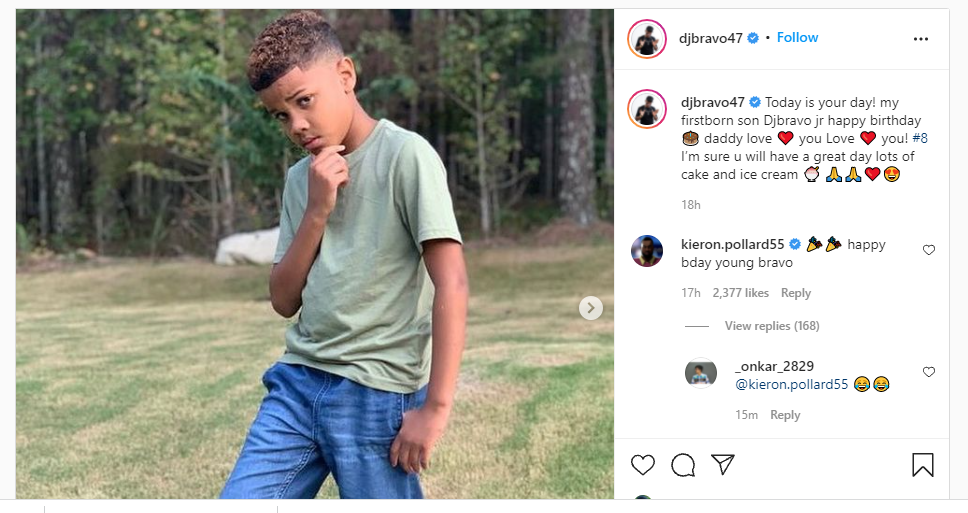 Dwayne Bravo and Keiron Pollard's Series Of Amusing Replies
Dwayne Bravo posted a picture on Instagram of his son Jr. Bravo who was celebrating his eighth birthday and he captioned it "Today is your day! my firstborn son Djbravo jr happy birthday 🎂 daddy love ❤️ you Love ❤️ you! #8 I'm sure u will have a great day lots of cake and ice cream 🍨 🙏🙏❤️😍" . 
Watching the post, a lot of cricketers from all over the world poured in their wishes for Bravo' sun and Kieron Pollard was one of them too. Pollard commented on the post wishing the young chap a nice birthday with "🎉🎉 happy bday young bravo" and Bravo went on to pull his legs by replying to Pollard's wish as "your son in law". It certainly wasn't the first time that Bravo likes to take on Pollard and the fans had enjoyed the banter.
Watch the Instagram post here:
View this post on Instagram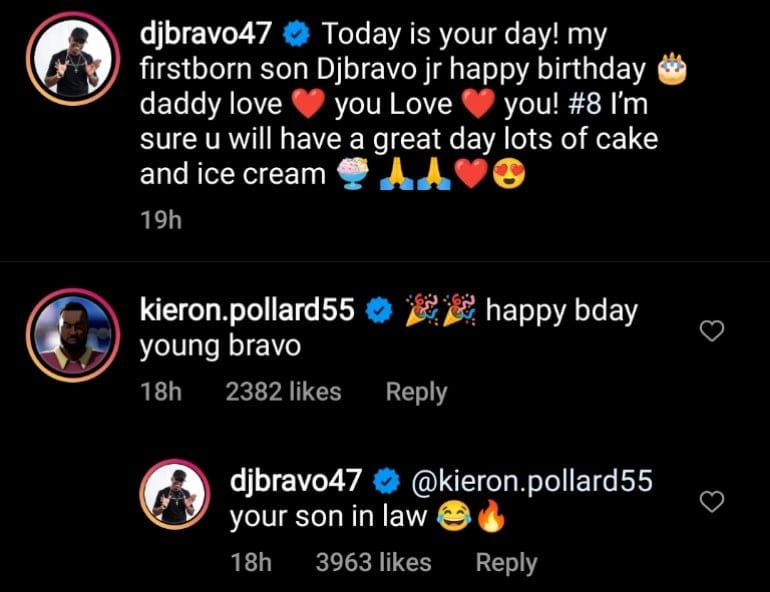 Bravo And Pollard Lit Up The IPL
Dwayne Bravo and Keiron Pollard have been superb for their teams in the IPL so far and they have been shown their T20 experience. Bravo has taken the Chennai Super Kings to the playoffs of IPL 2021 while Pollard is still holding the Mumbai Indians by a thread. Their contributions to the side have been immense over the years for any teams they have played.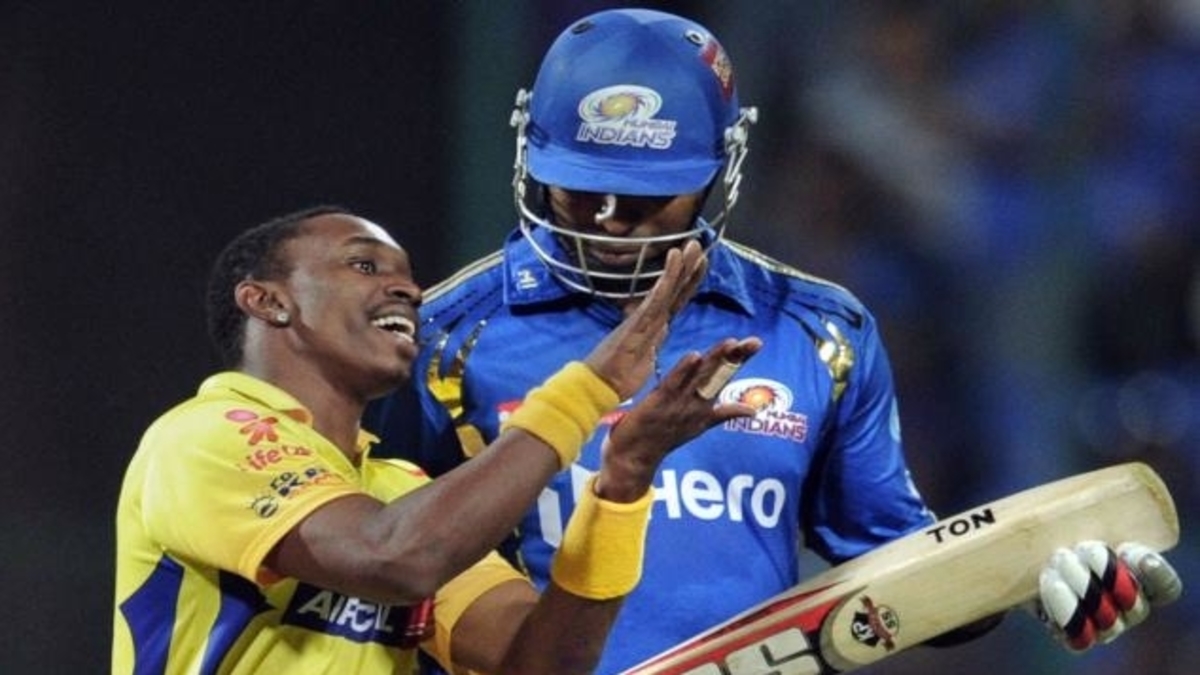 Bravo against Pollard in IPL or any franchise tournament is always fascinating to watch and the celebrations are catchy as well.
Also Read – IPL 2021: Some Good Competition Around That All-Rounder Spot: Stephen Fleming On Dwayne Bravo And Sam Curran