Cricket came into being as a balanced contest between the batsmen and bowlers. While the ancient days were slightly tilted towards the bowlers, the momentum lies with the batters as far as the modern gameplay is concerned. The likes of Waqar Younis, Anil Kumble, Glenn McGrath, Courtney Walsh, and Mushtaq Ahmed were very well known for ruling over the batsmen with their menacing and intelligent bowling.
Also Read: 'Forget IPL': Sourav Ganguly Delivers Huge Update On Future Of The Tournament
Due to their intimidating pace and the degree of swing, the sense of fear was always in the batsmen's minds. However, there did exist a few who unsettled the bowling unit. The margins of error used to be very tiny when faced with such batters, especially with attacking batsmen. As such, fast bowlers after long run-ups in hostile conditions felt demotivated very often when unable to dislodge their worst nightmares.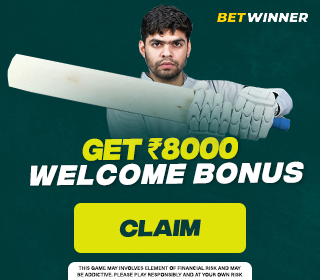 We take a look at 10 bowlers and the toughest batsmen they ever bowled to:
Mitchell Johnson – Ab de Villiers
Australian left-arm speedster Mitchell Johnson is one of the fastest bowlers in the history of the game. Johnson's fearsome bowling spells in Ashes 2013-14 was the highlight of his career, in which he terrorized the English batsmen on his way to 37 wickets. But even that man comes down to his knees when facing Proteas' Ab de Villiers.
Ab de Villiers held the reputation for taking apart some of the greatest bowlers through his innovative strokeplay. The retired batsman averages 50 in ODIs and Tests along with striking above 100 in limited-overs cricket. While acknowledging the greatness of Steve Smith, Virat Kohli, Joe Root and Kane Williamson in 2016, the left-arm bowler admitted that De Villiers stood out for him.
Johnson reckoned that he was above everyone else for a long period, remaining calm at the crease and having all the shots. Back in 2008 at the WACA, Johnson bowled to De Villiers for the first time, and he was one of his victims in his figures of 8-61. The retired paceman dismissed him another three times in 2014 in South Africa.
"AB de Villiers was the guy who really stood out for me. Now some of these younger guys are coming up towards his standard. AB was a guy that was above everyone else for a long period; just how calm he was, he had all the shots."
Kagiso Rabada – Virat Kohli
Kagiso Rabada is amongst the wealth of fast bowlers that South Africa has produced over the years. The young paceman has successfully taken over as the spearhead from the likes of Dale Steyn, Morne Morkel, and Vernon Philander. From January 18th till a year, Rabada held the number one ranking for bowlers in Tests.
The Proteas spearhead named the current Indian captain Virat Kohli as his nemesis. Over the last many numbers of years, Kohli has manhandled every bowler of superior quality, and Rabada is no different. In his short yet illustrious career, the 24-year old claimed that Virat is the toughest to bowl to since he hasn't played much against other nations.
"So far, it has been Virat Kohli who has been scoring a lot of runs. I haven't played as much against other nations."
Dale Steyn – Virender Sehwag
Probably the greatest fast bowler of this generation, Dale Steyn has etched his name among the elite class. Steyn could make the ball talk in any conditions and even if the pitch seems dead. With his swing, accuracy, and pouring his heart out, the 36-year old caused trouble to batsmen like Steve Smith and Michael Hussey. In 2019, he retired from Test cricket as South Africa's highest wicket-taker.
Nevertheless, there was one batsman who he believes had his number. The Proteas' speedster recalled Virender Sehwag's triple hundred against them in Chennai in 2008. Steyn stated that if a bowler misses their mark even by an inch, Sehwag will punish them and described him as a "nightmare."
"In the past times that I have played here, I have bowled against guys like Virender Sehwag, that guy was a nightmare. He scored 300 in Chennai and if you missed him by a small margin, he would smoke you out."
Wasim Akram – Martin Crowe
Widely regarded as the best left-arm seamer, Wasim Akram was the mainstay of Pakistan's bowling attack for years. Akram was also the finest exponent of reverse swing bowling, bamboozling the best with his yorkers and cutters. With 414 and 502 wickets in Tests and ODIs respectively, he is the highest wicket-taker for Pakistan. When asked about the toughest batsman he had to bowl to, New Zealand's Martin Crowe stood triumphant.
Crowe, who captained New Zealand in ODIs and Tests, is one of the greatest Kiwi batsmen. In late 2019, amongst the likes of Sachin Tendulkar and Brian Lara, he chose Crowe. Akram justified his inclusion by saying that the late cricketer always got runs against Pakistan, playing on the front foot. Since nobody knew reverse swing back then, they used to bowl short, which worked in his favour.
"Very difficult question to answer. But, I have to pick one guy it has to be Martin Crowe. The reason was he got runs against us. He was always on the front foot. As a bowler, we were left frustrated and then we used to bowl short. That's what he wanted us to do. Nobody knew what reverse swing was back then. That's why I will say."
James Anderson – Ricky Ponting and Hashim Amla
James Anderson has engraved his name as England's greatest fast bowler till date. Among the likes of Stuart Broad, Andrew Flintoff, Matthew Hoggard, Steve Harmison, and Darren Gough, Anderson has powered his way as their most celebrated swing-bowler. With 584 wickets in red-ball cricket, the veteran is England's highest wicket-taker and the most taken by a fast bowler.
But Anderson does have had his share of batsmen; he finds difficulties with. The Englishman revealed firstly named Ricky Ponting as the toughest batsman he bowled against. Anderson told that when bowling to Ponting, he felt clueless about the length. The 37-year old also took Hashim Amla's name, who he considers tough to bowl in Tests especially.
"I would be thinking I can't bowl short because he would pull me over mid-wicket, I can't bowl full because he would drive me straight back down the ground'. Where can I bowl? Now, Hashim Amla is right up there (too) – he`s very difficult to bowl at, especially in Test cricket."
Shane Warne – Sachin Tendulkar and Brian Lara
Australian spin wizard Shane Warne needs no introduction. Warne didn't have a desirable start to his Test career, taking only one wicket for 150 runs. However, by the time he retired from the game, Australia endured one of their biggest losses. Warne bowed out in 2006 as the highest wicket-taker in Tests before Muttiah Muralitharan overtook him. He was also named as one of the five Wisden Cricketers of the century in 2000.
Shane Warne fought his greatest battles against Sachin Tendulkar and Brian Lara, who he named the best during his playing days. Warne often says that Tendulkar gave him sleepless nights due to his mastery against Australia. Lara's unforgettable knock of 153 in 1999 against his team is one of the many reasons due to which he considers the Prince of Trinidad as the best as well.
While acknowledging that Viv Richards was the best batsman he had seen, the retired spin-bowler picked Tendulkar and Lara were the finest when he played. Furthermore, he feels Virat Kohli is the greatest as far as the current generation is concerned.
"Viv is the best batsman I have ever seen. Sachin (Tendulkar) and (Brian) Lara are the two best batters I have played with and now across all formats Virat is just the best. It is tough to think anyone is better than Viv but Virat is pushing that conversation."
Muttiah Muralitharan – Brian Lara
The greatest off-spinner the game has ever seen, Muttiah Muralidharan made a mockery of the best batsmen in the world. The Sri Lankan legend is the highest wicket-taker in Test cricket with 800 wickets in the format. Even in ODIs, he tops the list with 534 victims. Muralidharan reached the Test milestone in 2010 against Sri Lanka's sub-continent counterpart, India.
But even the most decorated finger spinner stood at the receiving end. It was Brian Lara that the 43-year old considers as the best player of spin and who overpowered him. Murali mentioned that he has played against a lot of great batters; however, none dominated him like the Prince of Trinidad.
"I have played against lot of great batsmen but one person I found very hard to bowl to is Brian Lara. "I have played a lot of Test matches against him and he was one of the best players of spin and so he dominated me."
Mohammad Amir – Steve Smith
Mohammad Amir had a blistering start to his career back in 2009. In 2009, he also played an integral role in helping them to win the World T20 in 2009. But year after that, at the age of 19, Amir received a ban for five years for embroiling in the spot-fixing scandal. Nevertheless, the left-arm speedster made a reasonably good comeback.
His highlight post-return was leading his nation to lift the Champions Trophy in 2017. And ever since that showdown, Indian captain Virat Kohli and Amir shared their mutual respect. Yet, the 27-year old has named Steve Smith as the toughest batsman to bowl to. Smith has arguably hacked the formula to score runs against any opposition, regardless of the pitches or conditions.
In an interview with ESPN Cricinfo, Amir heaped praises on the former Aussie captain for his sound yet unorthodox technique. Also, he regretted not bowling to Brian Lara, who he believes was the best during his era. "It would've been a dream come true. For me, he was the toughest batsman of that era."
Shane Bond – Sachin Tendulkar, Adam Gilchrist, and Ab de Villiers
When about Shane Bond is on a roll, rarely any fast bowler looks better. However, the Kiwi paceman could feature in only 18 Tests, 82 ODIs, and 20 T20Is for his nation due to frequent injuries derailing his career. Nevertheless, he managed to trouble some of the best during his playing days. His six-wicket haul against the mighty Australians in the 2003 World Cup is still fresh in most of the minds.
But he did feel intimidated by three players in his career. In Twitter, he firstly named Sachin Tendulkar since he had all the shots in the book, which made it challenging to find the correct length. Bond secondly took Adam Gilchrist since every time he tried to take him to the cleaners and also ended up doing the same. Lastly, it was Ab de Villiers since he believed regardless of how fast you bowl, it always felt like slow motion.
.@abdulmajidawaan #AskBond pic.twitter.com/YuuOlexgnx

— ICC (@ICC) June 6, 2017
Sir Curtly Ambrose – Sachin Tendulkar
Sir Curtly Ambrose was, without a doubt amongst the lethal bowlers of his time. Along with Courtney Walsh, the towering pacer decimated the best batting line-ups. Ambrose's most significant advantage was his height, which he used to excellent effect to generate steep bounce. Yet, the man who intimidated him was the batting maestro, Sachin Tendulkar.
The former Antiguan paceman relished the challenge of bowling to him and named him as one of the top five batsmen of all time. Furthermore, Ambrose claimed that Sachin wasn't an easy nut to crack and that his humbleness despite what he has achieved deserves respect. The 56-year old recalled the 1996 World Cup game between India and West Indies, lamenting the dropped chance that cost them the game.
Ambrose said that wicketkeeper Courtney Brown dropped Sachin on 22 after which he went on to score a match-winning knock of 70. The 98-Test veteran was confident that if the Mumbai batsman went back to the pavilion, West Indies would have successfully defended 173.
"He has to be one of the greatest batsmen ever to play this game — no two ways about it. He would be in my top five batsmen of all time. It was always a big challenge. I relished the challenge of bowling to a great player. If you got him out cheaply, you'd have done a wonderful job and if he scored a hundred, you could say he played extremely well. It was always a good contest between us."

"He was one of the toughest batsmen I bowled to. I have got a lot of respect for him and everything he achieved, he worked very hard for. He achieved so much, yet he is so humble and that to me, is a great quality."

"I remember we lost to India [in Gwalior]. We had India on the ropes with some early wickets, but Sachin Tendulkar was dropped by the wicketkeeper Courtney Brown [when he was on 22] and he went on to get 70 to win the game for India. We were defending a small total [173]. Had we got Tendulkar, we would have won the game. He played a wonderful innings."
Also Read: If IPL Doesn't Take Place, MS Dhoni's Chances Look Grim, Opines Kris Srikkanth