Last Update on: January 9th, 2019 at 05:58 pm
Australia's swashbuckling opener, Aaron Finch is ready to forge a partnership with the new opening partner, in the upcoming One-Day Internationals against England.
Meanwhile, the absence of David Warner will be hard to miss during the upcoming 50-over format.
However, few players will feel it as acutely as Finch. Warner and Finch's clean-hitting combination at the top strengthened Australia's batting order.
The duo played a significant role during Australia's successful campaign at the 2015 ICC World Cup.
The potent duo opened the batting in 48 One-day Internationals, putting on an average stand of 40.23 runs.
Only three Australian opener pair have fared better,  all of them involve one of either Adam Gilchrist or Mark Waugh.
"I suppose it will be a little bit strange. I've been speaking to him quite a bit over the last little while," Finch told AAP.
However, Warner's 12-month suspension sanctioned by Cricket Australia (CA) means he and Finch will not walk out together when they start their campaign against England.
The Aussies will play a five-match ODI series against the Eoin Morgan-led side starting at The Oval.
"We've all had a chance to get our head around the fact that him, Steve (Smith) and Cameron (Bancroft) aren't going to be part of it for the next little while. Which way the selectors go for the opening spots, I don't really know, but I think it's an exciting time for Australian cricket that we can start to build again," he added.
It will be easy to adapt:
Meanwhile, it is still uncertain whether Warner will be part of the World Cup defence in England next year.
D'Arcy Short, who is yet to make his ODI debut, is likely to go out with Finch in the absence of the southpaw.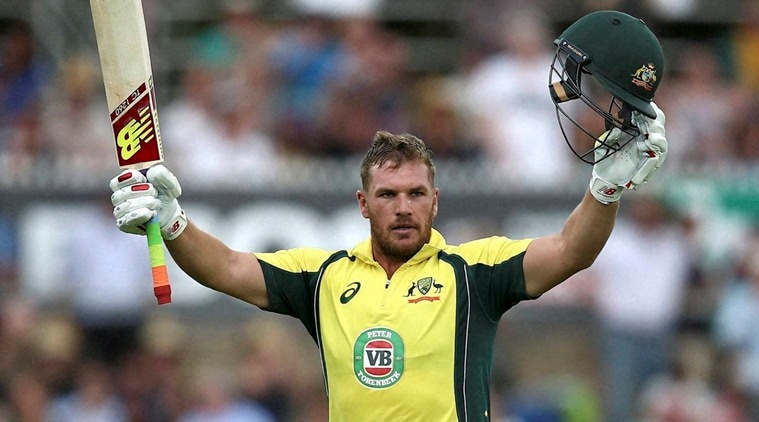 "It's just building the relationship. That's the foundation of any good opening partnership," the vice-captain said.
Regardless of who it is, Aaron Finch mentions that it would be easy for him to adapt.
"Getting an understanding on running between wickets, different styles of batting. You build that at training and out in the middle, we'll do that in the tour games. It's nothing dramatic, you might change a little thing here and there depending on who you're batting with," he concluded.
Also read: In Australia sledging is a good thing – Justin Langer