Former India skipper Sunil Gavaskar, who has always opposed sledging, took a dig at the Australian players as they tend to break the fine line between cheating and sportsmanship.
Meanwhile, all eyes will be on the Aussie cricketers on how they fare in the cricketing field following the ball-tampering incident in March. As a result of the event, Steven Smith, David Warner, and Cameron Bancroft received sanction for their role in Cape Town. Since then, there has been a lot of debate on how a cricketer should behave on a cricket pitch.
Sunil Gavaskar feels their administration has done nothing to maintain the thin line and the players are also not aware of it.
"Their attitude over the years has been most different from other teams where they look to win at all cost. There is a fine line between breaking the rule and bending the rule. And their (culture) review told the world that their administrators did nothing about it. They tend to break the fine line between cheating and gamesmanship. They tell us we will not cross the line but what their line is no one knows. It's like our line of control (at the border)," Gavaskar told India Today.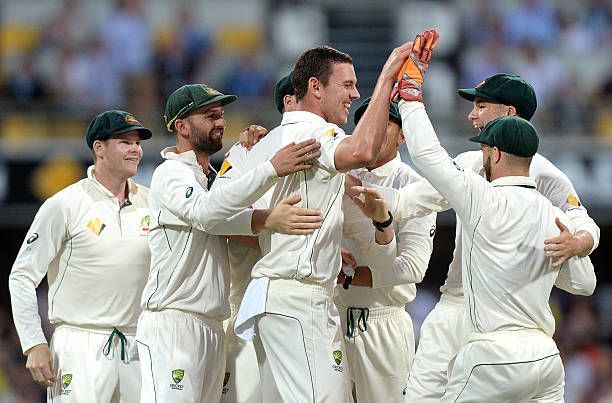 However, recently former Aussie skipper Michael Clarke noted that mellowing down their attitude can impact their result. But Sunil Gavaskar feels otherwise and cited examples of the great West Indies team that dominated his era.
"Look at the West Indies example. The team that won so much from the 70's to the 90's did not need to tell anything to the opposition. They would dismiss batsmen and then score big. If the opposition batsman hit a good shot or even if it was a fortunate boundary, they would never get talking with him. All that Holding and Marshall would do is give you the stare and that would give the message that they will be coming in even quicker the next ball," he said.
"Australians coming in and engaging in abuse… I have never understood that. That's why now when they are losing, everyone is laughing. While even the Windies team is struggling, everyone wants them to come up. That's the difference. That's why people liked the West Indies team that won so much. Even Australia had a team that dominated for more than a decade but no one liked them for the way they played," Gavaskar concluded.
The four-match Border Gavaskar Test series between Australia and India will commence from December 6 at Adelaide.