South African veteran paceman Dale Steyn had conveyed some vital message to the bowling department of the Indian cricket team ahead of the Test series against Australia. However, injuries have kept Steyn out of action for almost two years until he made his comeback on tour to Australia this year.
Steyn's advice to the Indian bowling attack
Moreover, India is always known to build their attacks with the spin. This might be the first time India has acquired a versatile pace attack that can claim all 20 wickets. The pacers comprise of Mohammed Shami who can move with both the new as well as the old ball. Umesh Yadav can deliver the pace consistently and Ishant Sharma's extra bounce. Last but not the least, Jasprit Bumrah who has all the variables including launching yorkers will add the X-factor to the bowling attack.
Dale Steyn reckons Indian bowlers should bowl straight and put the batsmen immediately under pressure. He also suggested the Indian team with some field position which will help them to put pressure on the hosts.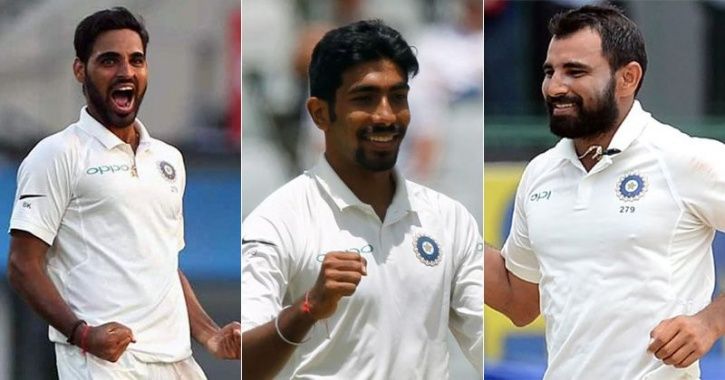 "Any time you play against Australia it's tough. As a bowler, mark lengths, bowl straight, put them under pressure. The conditions are always going to be tough for any batsman. If you are fielding near fine-leg make sure you have the 12th man with you to take the heat off as the crowds get really abusive from time to time," Dale Steyn was quoted as saying by NDTV on Tuesday.
Injuries ruled out Steyn for about two years
Meanwhile, the 35-year-old was sidelined for a prolonged period due to some injuries. He had broken his thumb which ruled him out for about two years. After that, he made an excellent comeback against Australia where he scalped seven wickets in three ODIs.
"The last two years were really hard as I lost almost two years of my playing career. I played almost 13-14 (years) without any injuries. It was 12 years of international career, the longest injury being a couple of months due to a broken thumb," Steyn added.
Furthermore, Dale Syen praises Indian skipper Virat Kohli. He has been in prolific form in all the formats of the game and could be the danger for any opposition.
"There are lots of Sachin's out there today. Kohli is a fantastic player. Had Sachin played in the same gear as Kohli, who is in the best form of his life right now, they would have been the same." the speedster concluded.
The first game of the four-match Test series between Australia and India will commence from December 6 at Adelaide.