Former India wicketkeeper-batsman, Kiran More has admitted that a maiden tour to England for any gloveman is difficult and divulged on some techniques to be successful in the United Kingdom (UK).
Meanwhile, glovemen dominantly from the subcontinent whose usual movement is turn can face a plethora of problems. It is also difficult to adjust considering the weather changes in a few minutes. One moment it is sunny, and there is barely any movement in the air, next instant, it gets overcast, and the ball starts doing a bit.
"In England, the ball can dip sharply after it passes the stumps and there is also late movement when it is about two-three feet away from you. It is like a snake slithering this way and that," More said to Mumbai Mirror.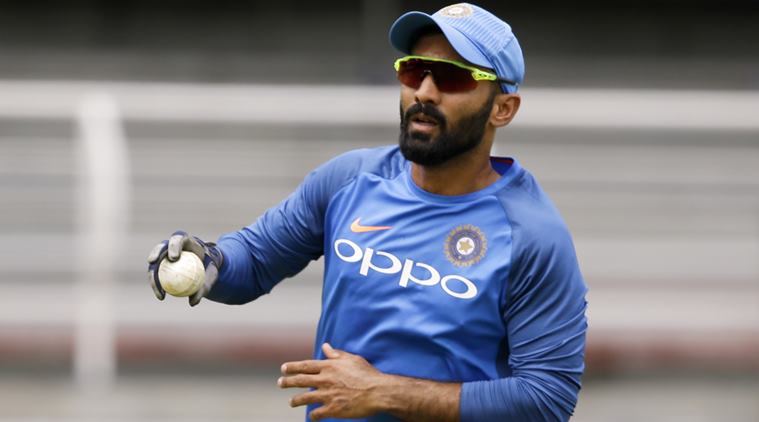 More, who's currently working with young keepers at the National Cricket Academy (NCA) admits anticipation is the key. He also added that it is important to wait for the ball and collect it around your body in England.
"You have to wait for the ball to come to you, and try and take it close to the body," More says.

"You have to be in the right position, and get behind the line. The keepers cannot collect it on the side. The key is not to move too much in those conditions. Sudden, jerky movements are an absolute no-no. Soft hands are very important," he added.
MS Dhoni also struggled:
Kiran More further added he also had a few problems while playing his first Test series way back in 1986. However, he admitted that playing league cricket prior to Tests helped him to negate the problems.
In addition to, he also admitted that Mahendra Singh Dhoni also struggled on his debut tour to the UK.
"A keeper's first tour to England is always difficult. Even (MS) Dhoni had problems in 2007, I had a few as well in 1986. Luckily I had played league cricket in England before my Test debut. So I was aware of the challenges to an extent," he concluded.
The first of the five-match Test series against England starts from August 1 at Edgbaston.