Team India has received a huge boost ahead of the crucial third England vs India Test as their skipper Virat Kohli seems to have regained his full fitness.
India had a mighty scare when their batting mainstay did not come to the field when the fourth day's play began in the second Test. As a result, Ravindra Jadeja had come out to field. Ajinkya Rahane, who is India's Test vice-captain, took the role of the captain with Kohli missing the action due to a stiff back.
England, nonetheless, declared their innings on 396 for 7 after Hardik Pandya dismissed Curran. Kohli also could not come out to bat at his usual number four position as he had spent 37 minutes off the field when England were batting.
And even when Kohli came out to bat at number five, there were signs of him struggling due to the stiff back.  The second ball he faced, he knocked it beside the pitch and took a step forward before grimacing with pain. The 29-year old's movements were not usual as he somehow managed to bat.
He limped through for his runs, and even had a physio check on him midway through his knock, and needed painkillers to carry on.
After the game, he had said he would be fit in time for the third Test.
"Five days to go, (I) should be okay. (It's the) lower back issue coming up again and again, purely because of the workload. Confident I'll be fine in five days' time," he had said at the presentation ceremony.
Well, it looks like India's talisman is all set to play the third Test at Trent Bridge, starting Saturday. The India star was seen batting in the nets with ease as he showed no signs of issues in his back. After finishing his batting, he walked away with three bats in his hand with utmost comfort.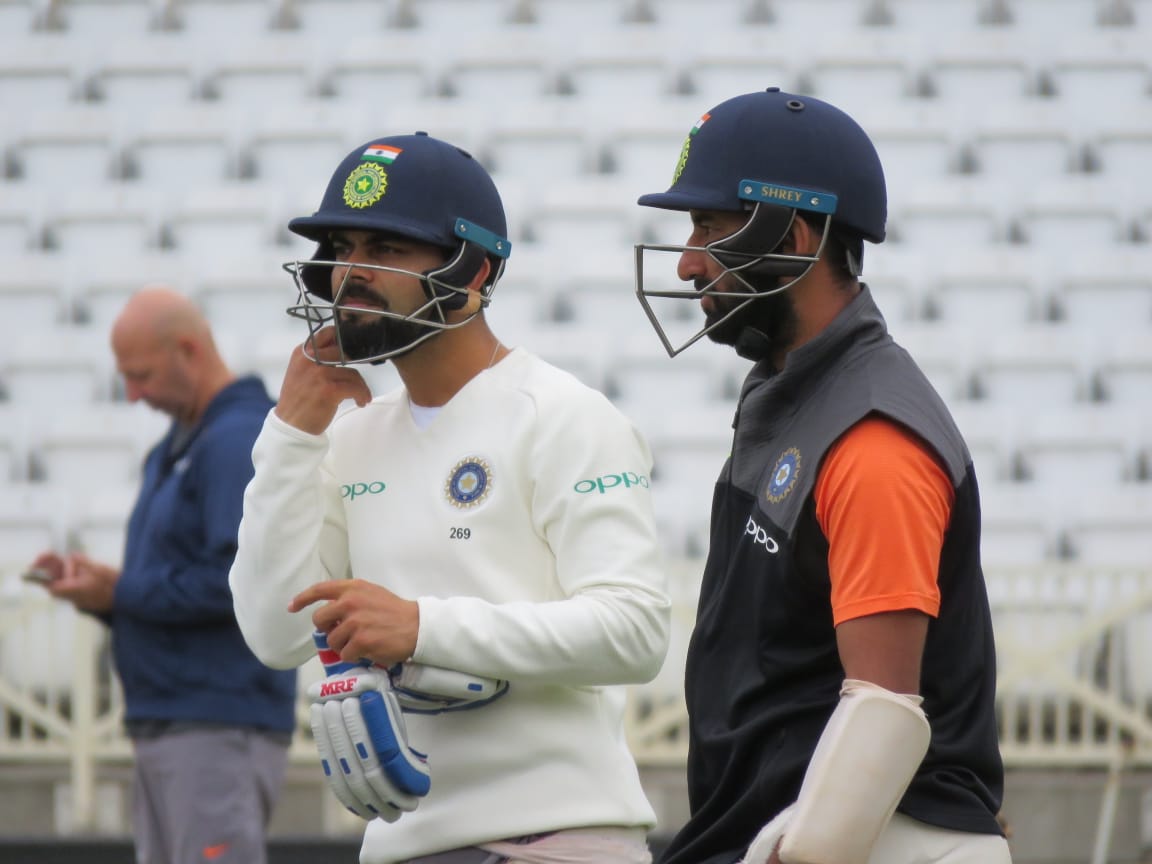 Kohli's presence in the team is paramount if India are eyeing a comeback. The 29-year old has been the only bright spark for India in this series as far as the batting department is concerned. He has faced 32% of all balls faced by India in the series so far, while M Vijay, Shikhar Dhawan, KL Rahul, Cheteshwar Pujara and Ajinkya Rahane put together have faced only 34%. Eight of India's top 10 partnerships involve Kohli.