Australian middle-order batsmen Glenn Maxwell, who was overlooked for the Ashes series is hopeful about the donning the baggy green insisting that he has unfinished business with Australia.
Despite having an outstanding form, Maxwell was overlooked, and Marsh brothers were given the nod ahead on two occasions. Maxwell has notched up 590 runs in five matches for Victoria this season including a stellar knock of 278 runs at an average of 73.75.
However, it was not enough to impress the selectors for the four games so far, but the all-rounder is optimistic about increasing his tally of Test matches.
"I think I've got a lot of unfinished business with the Baggy Green. I think I've made some big improvements this year with my technique and the way I've batted. We've had a long run of Shield cricket where I could actually concentrate on what I need to do," Maxwell said was heard telling to ABC's Grandstand.
Also Read: I Would Love to Coach Australia- Shane Warne
Maxwell's technique has been a point of debate, and he admits that he has worked on it before the Shield season.
"I still think there's a long way to go; I don't think I've quite done that yet. I'd like to think I am [a red ball player], I've been pretty public in the way I've talked about how I think I'm a red ball cricketer who has been given chances with the white ball," Maxwell further stated.
The 29-year-old Maxwell further elaborated the changes he has brought to his game.
Also Read: Darren Lehman to Quit as Australia Coach in 2019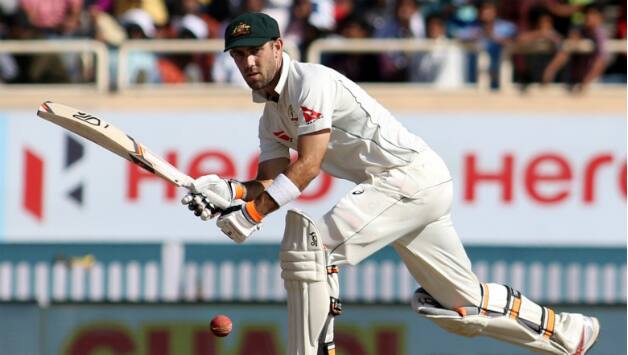 "I noticed in a bit of footage, my stance was very wide. That was affecting the way I could move forward and back, so my footwork was more dependent on my hands and my natural hand-eye coordination. I wanted to use my feet more, so I tightened my stance which gave me a much better chance," the dynamic all-rounder signed off.
Also Read: Alastair Cook struck fifth double ton, admits he feared for his spot