I Wouldn't Want To Travel With Hardik Pandya and KL Rahul On The Same Team Bus: Harbhajan Singh
Prince, 11 months ago
3 min

read
346
Veteran Indian spinner Harbhajan Singh has launched a scathing attack towards KL Rahul and Hardik Pandya for their obscene remarks on Koffee with Karan. Both the players recently appeared on the chat show and have been in the news for all the wrong reasons. The two especially Pandya is facing severe criticism for the remarks that have been called as misogynistic and racist by the mass.
The allrounder went over the board as he gave the fans a sneak peek in his lavish lifestyle. But the flamboyant player perhaps revealed a bit too much in the show and the fans were quick to slam him. There were some particular answers that did not go down too well with the mass. One of them was the allrounder and Rahul's pick between Virat Kohli and Sachin Tendulkar as the better batsman. While the jury is still out on even coming close to the conclusion of the debate between Tendulkar versus Kohli, both the players had no hesitation whatsoever in picking Kohli over Tendulkar as the better batsman.
What made things worse for Pandya was his remarks on women and his personal life. Despite being such a popular figure in the country, the Baroda star gave answers that one can least expect from a cricketer in this cricket-obsessed nation. His disturbing remark about his family being open and how he came home after losing his virginity took the fans by utter surprise. The allrounder had also revealed how he once took his parents to a party where they asked him which woman he was seeing, and he pointed at all of them one by one.
Since then everything is going downhill for the two. The BCCI and CoA have decided to suspend the duo pending further enquiry. And now Harbhajan Singh has severely criticised the two for their remark on the show.
"You tell me… if you meet them at a party tomorrow, would you want to speak with them. I will not..
"In fact, I wouldn't want to travel with them on the same team bus where my wife and daughter will also be present," Harbhajan told India Today. "He (Hardik) has put everyone's reputation at stake. We have never created this kind of a culture in the team. When you have free time, do what you want.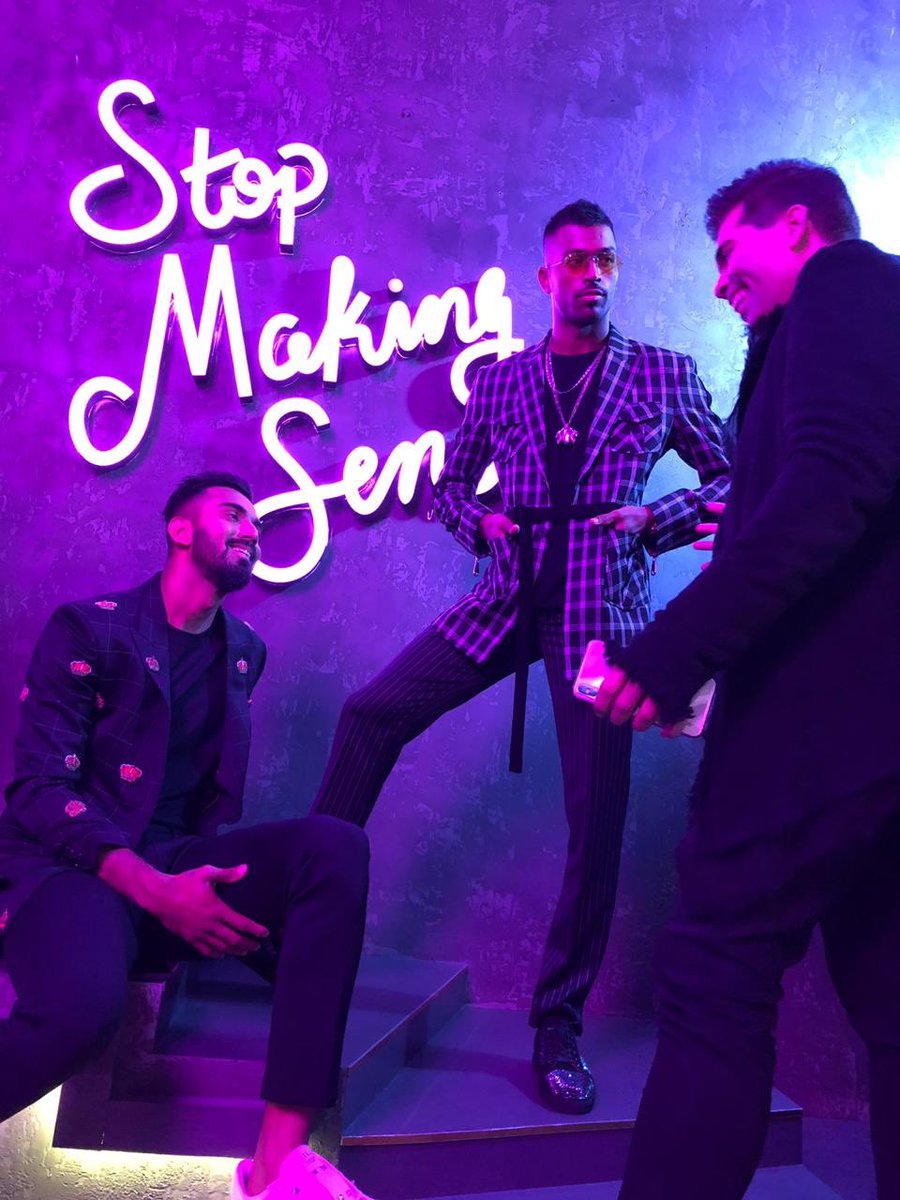 There are chances that the two might stay with the team despite being suspended. However, Harbhajan is against the idea and feels that the two should be sent back home.
"Well, I don't know. What do you mean by suspension? If they are still part of the team… Suspension means you won't be able to take part in anything. Then why be there in Australia?," Harbhajan said.
"They should rather be sent back home. Standards need to be set and this is something which was unacceptable. They have said a lot of things that have not been up to the mark. It didn't go well with me and with a lot of other cricketers," he added.
Prince
An avid cricket lover, I just love this game more than anything. Writing about cricket keeps me closer to the game.
Related posts