UAE is all but confirmed to host this year's Indian Premier League (IPL). The thirteenth edition of the IPL was scheduled to take place between March 29 and May 17 but had to be suspended indefinitely in the light of the pandemic.
However, the BCCI has made it clear that conducting the tournament this year is their topmost priority. And it is very much likely that IPL 2020 could take place outside the country because of the alarming pandemic situation in India. UAE are the front-runners to host the tournament.
Discussion on IPL in Apex council meeting:
The IPL is likely to be held in the UAE during October and November, subject to government clearance and the International Cricket Council (ICC) announcing the postponement of the T20 World Cup scheduled to be held in Australia.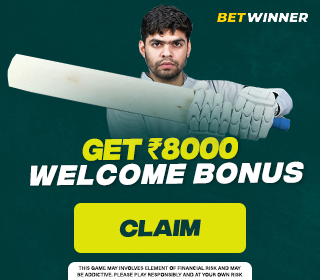 BCCI president Sourav Ganguly and secretary Jay Shah apprised the members at the Apex Council meeting on Friday. The roadmap for IPL 2020 was among the primary item in an 11-point agenda marked for the meeting. According to media reports, the BCCI has more or less zeroed in on the UAE to host this year's IPL.
At the same time, the BCCI has still not given up on its hopes of conducting the tournament in India, according to The Indian Express. The report stated that once the T20 World Cup is officially postponed, the BCCI will approach the Indian government to check if they can host the IPL in India.
If the situation in the country as regards the pandemic remains inconducive to hosting the tournament, they will shift the IPL to the UAE. But going by the present condition in the country, it is highly unlikely that the government will give the BCCI the clearance to host the IPL. Previous reports suggested that the board is interested in conducting the tournament in Mumbai which is one of the worst affected cities in the country.
So it is more or less likely that UAE will host this year's IPL. UAE is not new to hosting the IPL. In 2014, a part of the tournament was conducted in UAE due to the general elections.
Also Read: Yuzvendra Chahal Plans To Take A Step Back From Social Media Once Back To Work