Indian left-hand batsman Suresh Raina has not been selected in any of the recent and upcoming series which gives a significant question of ending up of his career.
Previously, India played the Asia Cup 2018 without some of their key players. Indian skipper Virat Kohli was given rest as he was playing continuous cricket. However, Suresh Raina was not even given a chance to be in the squad, and his name was also missing from upcoming Australia's tour.
Suresh Raina played his last international match against England at Leeds. It was the third ODI match played between India and England and Raina had only scored a single run. England won the game by eight wickets with 33 balls remaining in the innings.
Moreover, Suresh Raina only had a good tournament in the Vijay Hazare Trophy. He had managed to score two half-centuries from six matches that he has played. Raina also played for India C in Deodhar Trophy where he couldn't put up a good show. The southpaw only scored four runs from the three matches that he has played and took a single wicket against India B.
Suresh Raina is a seasoned campaigner and has played more than 300 international matches.
The 31-year-old is one of the most experienced members in the Indian side along with MS Dhoni and Virat Kohli. Raina had played a lot of match-winning knocks while partnering with MS Dhoni and Yuvraj Singh.
Furthermore, in his career, Suresh Raina averaged 35.51 from 226 ODIs and had scored 5615 runs. While batting at number 4, he averaged 45 in twenty matches and had scored 645 runs with a strike rate of 98.97.
In addition to that, Suresh Raina had a significant contribution to India in lifting the 2011 World Cup. He scored 34 runs against Australia in quarter-final and 36 runs against Pakistan in the semi-final. Raina also performed well in the 2015 World Cup. While batting in the middle order, he played a match-winning knock of 74 and 107 runs against Zimbabwe and Pakistan.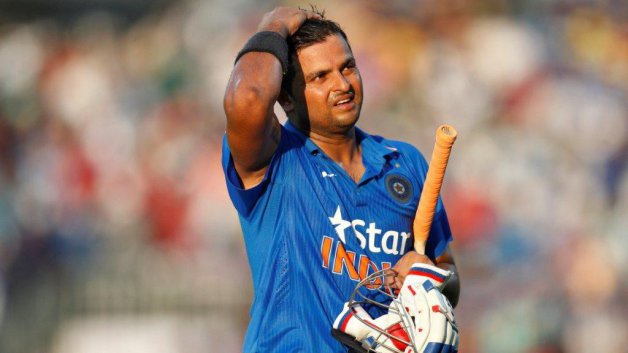 Moreover, Suresh Raina has an excellent fielding skill and can provide some breakthrough when needed. He is recently not in good form and is unable to offer runs with his bat. He couldn't put a great effort in the recently concluded domestic matches as the selectors will find a spot for him. This might end the road for the 2019 World Cup and also can be the career end road for the southpaw.
Related posts