South African speedster Kagiso Rabada endured probably his toughest year in international cricket in 2019. The home season witnessed the tearaway bowler face a ban from the fourth Test against England for a style of celebration, which was considered out of line. Nevertheless, Kagiso Rabada is ready to herald a new chapter by putting his past behind, committing himself to return better than ever.
Also Read: Steve Smith Open To Playing In IPL Only If T20 World Cup Gets Postponed
It was Australia's Pat Cummins, who dethroned the 25-year old from the number one position in the ICC bowlers' rankings. Rabada ascended to the top in 2018 before Cummins' superlative showing in Test cricket saw him overthrow the Proteas' speedster. The 2019/20 season witnessed Kagiso Rabada face a ban for celebrating close to visiting captain Joe Root's face in Port Elizabeth.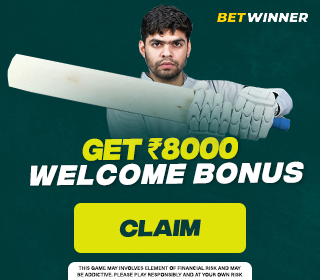 After that, the speedster played three T20Is against Australia, in which Rabada claimed two wickets at 57 apiece. The Johannesburg-born managed only 33 wickets in 8 Tests in 2019 and has seven from two this year. But he has declared his maximum commitment to play for South Africa moving forward. The right-arm pacer admits that the past season was a lacklustre one and he is putting in the hard work to get himself in shape.
"I am 150% fully committed to playing for South Africa. The past season was a disappointment, even though my stats were OK. I just felt really rusty and out of place. I am taking it day by day to achieve my new set of goals." Rabada said in an interview released by Cricket South Africa
It's passion: Kagiso Rabada
The episode against the English Test skipper wasn't the first time that Rabada displayed a pinch of over-aggression. In 2018, the 25-year old established physical contact with the then Australian captain Steve Smith and marginally escaped a two-match ban. Rabada understood the concerns coming from various experts and promised to address those with the needful.
"It's passion. Everybody has their opinion and they are entitled to that. I have identified things I needed to and will address them with the people who are closest to me and who I feel should be helping me." he stated further.
Also Read: Waqar Younis Advises Shahid Afridi And Gautam Gambhir To Show Calmness And Maturity