In a heartwarming gesture, Bollywood superstar and the owner of the franchise based team in Indian Premier League (IPL), Kolkata Knight Riders (KKR) Shahrukh Khan has lent his support to the former Asian Games Gold Medalist Kaur Singh, who was struggling to pay his medical bills.
The owner of KKR, Shahrukh was deeply saddened when he got to know about the news and helped him Rs 2 Lakh through his franchise KKR, for the treating his cardiac condition.
"Sportspersons bring pride to a country, and it is our duty to look after them as a society. After reading about Kaur Singh, we as a sporting unit felt the need to stand by our fellow sportsman, and urge everyone else to do the same in their own way," Shahrukh was heard saying to TOI.
Also Read: 5 Players Mumbai Indians Might Retain for IPL 2018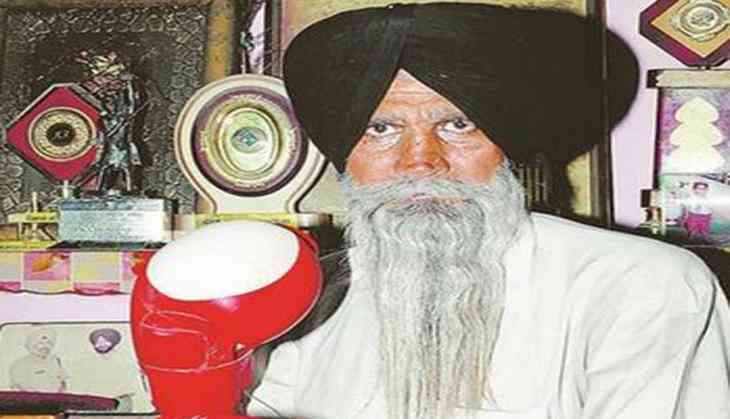 Shahrukh, who is known to be passionate about sports also wished for his speedy recovery.  The KKR foundation transferred the funds to Kaur Singh's account in Khanal Khurd in Punjab's Sangrur.
"We, at Knight Riders, are extremely passionate about sports, which is not necessarily limited to cricket," he further stated.
Apart from Shahrukh, Boxing Federation of India has also donated Rs 1 lakh and current Punjab CM Amarinder Singh has also promised to donate Rs 2 lakh to the ailing boxer.
Also Read: IPL auction to be held sooner than expected 
Kaur, on the other hand, is absolutely delighted by seeing the response. "After receiving such huge support from all over the country, I feel as if I am reliving the glory of the past. I thank everyone who came out and extended help," Kaur mentioned.
Kaur Singh is a former Indian national champion who won the gold medal at the 1982 Asian Games held in New Delhi, India. He is also the only Indian boxer ever to fight against 'The Greatest' Muhammad Ali in an exhibition match on January 27, 1980, with more than 50,000 people watching the historic fight.
Also Read: Mumbai Indians & Kolkata Knight Riders Reveal The Number Of Players They Want To Retain