Mayanti Langer, a cricket presenter, has shut down a random Twitter user for tagging her in a post unnecessarily without any relevance. She is trending on social media, and so is her husband Stuart Binny who represents Karnataka in the domestic circuit. While Binny is fighting for a spot in the national side Mayanti has been doing her job hosting the pre and post-match shows on Star Sports. However, she got involved in a verbal argument with a Twitter user as he tagged her in an irrelevant post after the 17-man Indian team was picked for the ODI series in South Africa.
The Board of Control for Cricket in India (BCCI) announced the 17-man squad for the upcoming six-match ODI series against South Africa following the three-match Test series. The selectors backed the young wrist-spinners and continued to ignore R Ashwin and Ravindra Jadeja. Even Suresh Raina was not picked despite clearing the yo yo fitness test earlier this week. Few selections did not go well with the fans, and as usual, they expressed their disappointment on social media platforms.
BCCI took to Twitter to announce the squad, and the fans started posting their comments after analysing the squad. However, a parody account of Mayanti Langer, yet, trolled the selection committee in a way by tweeting, "Very Good Selection. Ashwin is useless in Overseas in limited overs cricket. Team India lost champions trophy because of Ashwin. Select one more multi-talented all-rounder like Stuart Binny."
Also Read: India Squad For the South Africa Series Announced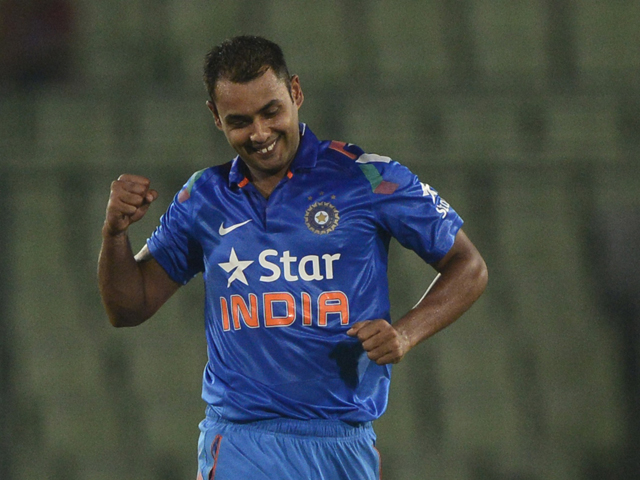 But a Twitter user named Shyam Sundar unnecessarily tagged Mayanti Langer and criticised her for backing her husband. However, Mayanti lashed out at him and requested him not to tag in such irrelevant posts. Mayanti's reply read, "You do realize that's not me right? Request you not to tag me. Thanks." The user, however, realized his mistake and right away apologized to the wife of the cricketer for the mistake.
Also Read: Very Good Chance of India Winning this time in South Africa: Wriddhiman Saha
Here is the conversation:
The All India Senior Selection Committee met in Mumbai to select the Indian team for the 6-match ODI series against South Africa #TeamIndia pic.twitter.com/szbbC6l3MU

— BCCI (@BCCI) December 23, 2017
https://twitter.com/Langer_Mayanti/status/944585557509750785
@MayantiLanger_B Ohh ur supporting ur husband well done but when compared to yuvi and Raina what is the position of Binny

— Shyam Sundar (@Shyam80744never) December 23, 2017
You do realise that's not me right? Request you not to tag me. Thanks

— Mayanti Langer Binny (@MayantiLanger_B) December 23, 2017
@MayantiLanger_B pardon me It was my mistake

— Shyam Sundar (@Shyam80744never) December 23, 2017
No problem! Thanks.

— Mayanti Langer Binny (@MayantiLanger_B) December 23, 2017
Also Read: Mahendra Singh Dhoni- The falcon of Indian Cricket