The Sports ministry has backed from its attempt to bring BCCI under the jurisdiction of the National Anti-Doping Agency (NADA).
As a result, BCCI has managed to oppose government's intervention in testing Indian cricketers successfully.
A lot of debate and discussions between BCCI and the NADA over the contentious issue. As a result, the Sports Ministry has finally come to terms with BCCI.
Meanwhile, BCCI will continue with the present arrangement. They get the samples tested by the International Doping Tests & Management (IDTM), a Sweden-based private firm.
Ministry wants every athlete to be dope tested

:

The ministry does not want any fans, who believe in their sporting idols, shouldn't feel cheated.
"The ministry wants every athlete to be dope tested. Fans, who believe in their sporting idols, shouldn't feel cheated. Whoever is conducting dope tests, the ministry has no objection to it. The ministry has achieved its task as we want all the sports activities and sportspersons free of dope activities," sports minister Rajyavardhan Singh Rathore said yesterday.
However, an official later cleared that ministry has no plans to involve the NADA in the dope testing of cricketers. They aimed to initiate a dialogue with the BCCI to ensure proper collection of samples was happening.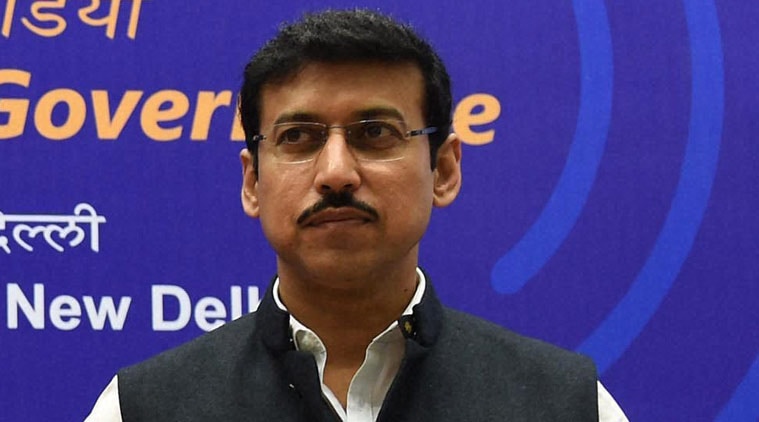 Previously, TOI reported stating WADA had asked the ICC to direct the BCCI to allow drug-testing of cricketers by NADA. Furthermore, Rathore said BCCI should trust NADA, like every other sports body in the country, does.
Meanwhile, BCCI argued as an autonomous body they need not have followed NADA's rules. As an affiliate of ICC, BCCI has to abide by the rules and regulations set by ICC.
Further, here is the newsfeed:
Who Does Roger Federer Follow For Cricket?
Yuvraj Singh Pulls Rohit Sharma's Legs on Instagram
Bridging the Gap Between International, First-Class Cricket the Major Aim- Richard Pybus
Ankush Das
I am an accountant by qualification, my parents thought their obedient son would study further to become a CA, but I had other things in mind. An ardent Cricket fan is following his passion and making a living watching and working around his favorite sport.
Related posts