Former Australia World Cup-winning captain, Ricky Ponting will join the Australian support staff for their tour of England, who starts their journey with a warm-up game against Sussex on June 7.
Meanwhile, the Aussies will play five One-Day Internationals and one Twenty20 International between June 13 and 27. Ponting, who is already in England, will have to juggle between his commentary commitments.
Moreover, Justin Langer, the newly appointed Australia coach welcomed the appointment. Langer and Ponting have been an ardent server of Australian cricket over the years.
"Ricky is one of the greats of the game, and since he was already in England doing some commentary we saw it as a great opportunity to have him join our team for this important series," Langer said.
Langer also lauded Ponting's game reading abilities and stressed on his experience. The southpaw also mentioned this addition would benefit his side in the upcoming tour.
"Ricky's knowledge of the game is second-to-none, and we know that his experiences, tactical expertise and leadership will be invaluable for this group, as we start to build a team capable of winning a World Cup in these conditions in a year's time," Langer added.
Previously, Ponting had coached Australia long with Langer and Darren Lehmann against Sri Lanka at home in 2017.
The trio also worked together for the T20I Tri-Series against England and New Zealand early this year.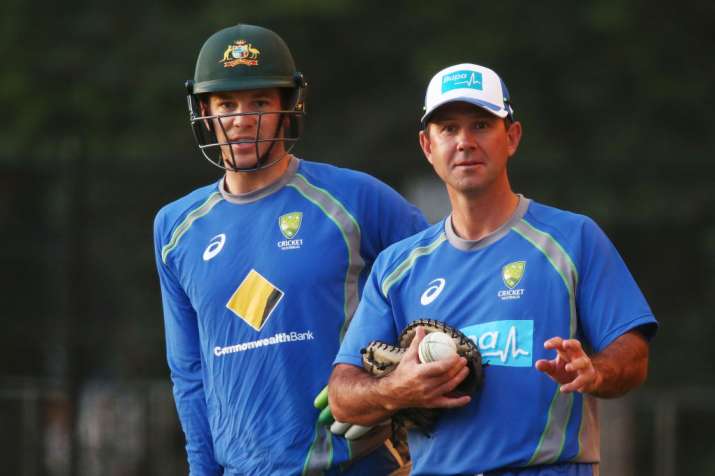 The three-time World Cup winner also has had success as a coach in the Indian Premier League. He guided Mumbai Indians to a successful campaign in 2015. He left the franchise after 2016, but Delhi Daredevils roped him for this edition.
Delhi could not qualify for the playoffs, but skipper Shreyas Iyer spoke highly of Ponting's influence in the dressing room.
Also Read: Andrew Flintoff jumps in support of Stuart Broad and James Anderson