Sri Lankan Cricket team started preparation yesterday under the new coach Chandika Hathurasinghe ahead of the month-long Bangladesh tour which includes a tri-nation series involving Bangladesh and Zimbabwe followed by two Test and T20Is each.
JCC
Want to be a professional cricketer?
Register Now
*T&C Apply
Hathurasinghe conducted a meeting of 23 players picked in the initial squad followed by a rigorous training session that lasted for four hours at the R. Premadasa Stadium. Hathurusingha while stalking to the media admitted that among other things, the team is lacking intensity.
"Quite a few things we are not doing right at the moment and that's why we are in this situation. But no doubt about the skill we have. There are so many cricketers that I can see that they can go on to become one of the top five players in the world. If they are not doing justice to their talent, that means that a lot of things are going wrong," the 49-year-old Hathurasinghe was heard saying to the reporters.
Also Read: Sri Lanka Announces Schedule for Bangladesh Tour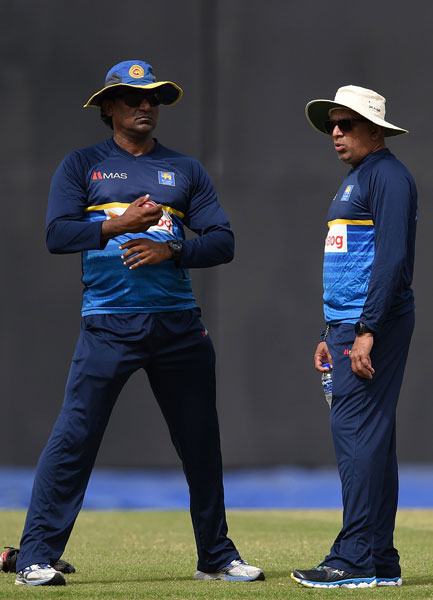 The team was hit by new low both on and off the field as there have been allegations of indiscipline, and batsman Danushka Gunathilaka had ended up serving a five-match suspension in September that kept him out of the ODI leg of Sri Lanka's tour of UAE.
"In future, it is not going to happen. If someone wants to listen to music during training, he can pack his bags and go home. I can't talk about what happened in the past, I don't want to assume things. But I will get a first-hand feel of what is going on. I have told them that preparation is the key. If we prepare well, we are giving ourselves a good chance to do well," Hathurasinghe further stated.
Also Read: MS Dhoni Gives a Pep Talk To Sri Lankan Players After End of T20I Series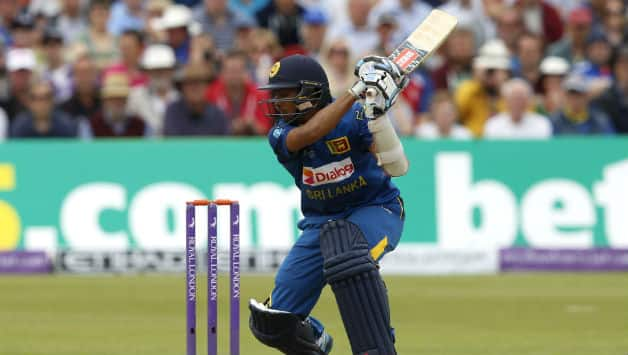 Hard-hitting batsman Kushal Mendis, who was dropped from the India series was called back after showing some serious form in the domestic circuit. Coach Hathurasinghe also lauded the young batsman for being able to play big knocks.
Hathurasinghe further elaborated about the changes he has brought right from the outset itself. Hathurusingha will be using the services of psychologist Dr. Phil Johnsy from Brisbane for two weeks before Sri Lanka starts their campaign in the new year.
"I want to change the way they are approaching the training. That is somewhere we can make a big impact. To build their confidence, we need to change the environment; how we train and how we communicate. Those are the things that we need to work on quickly," Hathurasinghe mentioned.
Also Read: Sri Lanka & Zimbabwe to Contest Tri-Series in Bangladesh in January
Hathurasinghe also mentioned that he would bring the expertise of Kumara Sangakkara with whom he has a close association.
Hathurasinghe's first challenge with the same players he has coached for the last few years as Sri Lanka leave for Bangladesh on January 13.