Former Pakistan cricketer Abdul Razzaq recently stated that the standard of cricket played in Pakistan Super League (PSL) is better than that of Indian Premier League (IPL). Notably, Razzaq was picked by any franchises for this edition of the Pakistan based T20 League.
Expression his dismay at being ignored, the 38-year-old Razzaq is hoping to get a team in the fourth edition of PSL.
Talking about the standard of cricket being played in the two cash-rich T20 leagues, Razzaq surprisingly rated the league from his country better.
"PSL is of good standard and probably better than IPL. But when you have played International cricket against top players, then PSL is a little easy for us to play," Razzaq was heard saying while talking to a news channel.
Also Read: PSL Triumph Usama Mir Shares an Inspirational Message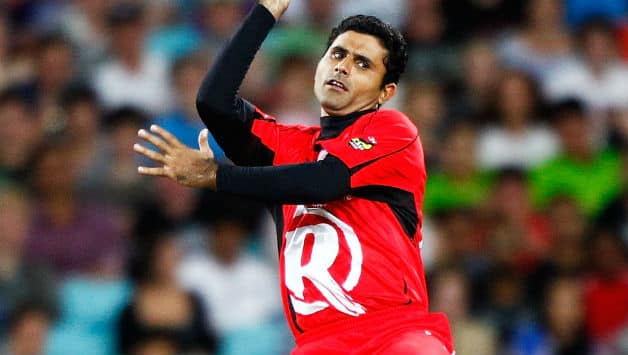 Further, Razzaq expressed his desire to play in PSL as a player in the next edition after being ignored this year.
"I had some hopes of playing in the PSL but unfortunately, I did not get a good response to that. If I am able to perform and prove my fitness, then I am hopeful of participating in the next PSL as a player," the all-rounder further admitted.
The 2018 PSL season is scheduled to commence from February 22 when defending champions Peshawar Zalmiwill take on the new entrants Multan Sultans in Dubai. The final is slated to take place on March 25.
Also Read: Abdul Razzaq Expresses Desire to Play in the 4th Season of PSL
In a career spanning from 1996 to 2013, Razzaq has donned Pakistan jersey in 343 international matches across all three formats. Beside scoring 7419 runs with six centuries, the seam bowling all-rounder also bagged 389 wickets including four five-wicket hauls.
Also Read: Imran Tahir Excited To Play For Multan Sultans in the PSL