England pace bowler, Stuart Broad talks about his memorable battle with David Warner, where he dismissed the opener seven times in five Tests. He believes the conditions suited his bowling and he got a bit lucky.
The lanky pacer Stuart Broad has been at his best in the past three years, particularly in 2020, in Test cricket for England. This year, Broad has picked 34 wickets at an average of mere 14- his best in any year of his 14-year Test career. Broad took his 500th Test scalp in the home series against the West Indies — post resumption of play in the pandemic era.
It was a really good summer to bowl with a brand-new ball in England: Stuart Broad
Speaking to Simon Hughes on The Analyst's Virtual Cricket Club, an initiative set-up to support the Professional Cricketers' Trust, Stuart Broad said he got lucky to bowl in those conditions with the new-ball in England last Ashes. He said the dryness in the pitch helped him to generate seam movement and he was fresh for the Test season, unlike those who were part of the World Cup.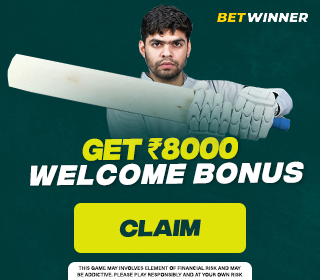 He said that he did plenty of research during the World Cup and observed that Warner is strong playing the cut shot. Therefore, he decided to bowl full and in line with the stumps to the left-hander.
Talking with Simon Hughes, Stuart Broad said, "I got lucky, in the sense that it was a really good summer to bowl with a brand-new ball in England. It had that dryness of pitches – probably due to the World Cup – that just nipped off the seam. I was fresh, I was buzzing, I was excited because it was my first international cricket of the summer – for guys who had played in the World Cup, it was maybe a different story.

"I had a lot of time to do research while the World Cup was going on. I've always found [Warner] a very difficult batsman to bowl at, particularly in the third innings when you're tired: he's very good at punishing shorter bowling and width.

"I did a lot of research on how he gets out and said: 'I'm going to try and hit his stumps all the time and make him play every ball. If he hits me for four down the ground, I'm winning; if he cuts me through point, I'm losing,"  he said.
After getting out to Broad a few times, Warner always remained sceptical of looking for the full ball or staying on the back-foot or try to leave the balls which gave the seamer an edge over the Aussie opener. Warner even asked Broad about his plans!
"I had all my energy focused on hitting the stumps, and by the time I got him twice, he was then unsure whether to play me or leave me, because balls were nipping back at the stumps. We had a bit of a chat after I'd got him out in the first innings at Lord's. I'd got him out three times – lbw, caught behind, bowled – and we were just walking out of the pavilion at the same time.
"He asked me: 'how did you nip it back up the slope? Was it deliberate?' I knew I had a bit of an advantage there, when he was asking if I'd deliberately nipped it back. I'm looking to hit the stumps, but I don't know which way it's nipping," Broad added.
Also Read: Shane Watson Hails 'Superstar In The Making' Ruturaj Gaikwad Following His Consecutive Match-Winning Knocks