The people's favorite pitch-invader, Daniel Jarvis a.k.a 'Jarvo 69', made an appearance at the Headingley on Day 3 of the Test match between England and India. He had earlier invaded the pitch during the Lord's Test, pretending to be an Indian player encouraging 'his teammates'.
This time around, Jarvis appeared on the pitch dressed up in batting attire, including the pads and the helmet. At the fall of Rohit Sharma's wicket, he walked out onto the pitch once again, striding towards the crease to take guard.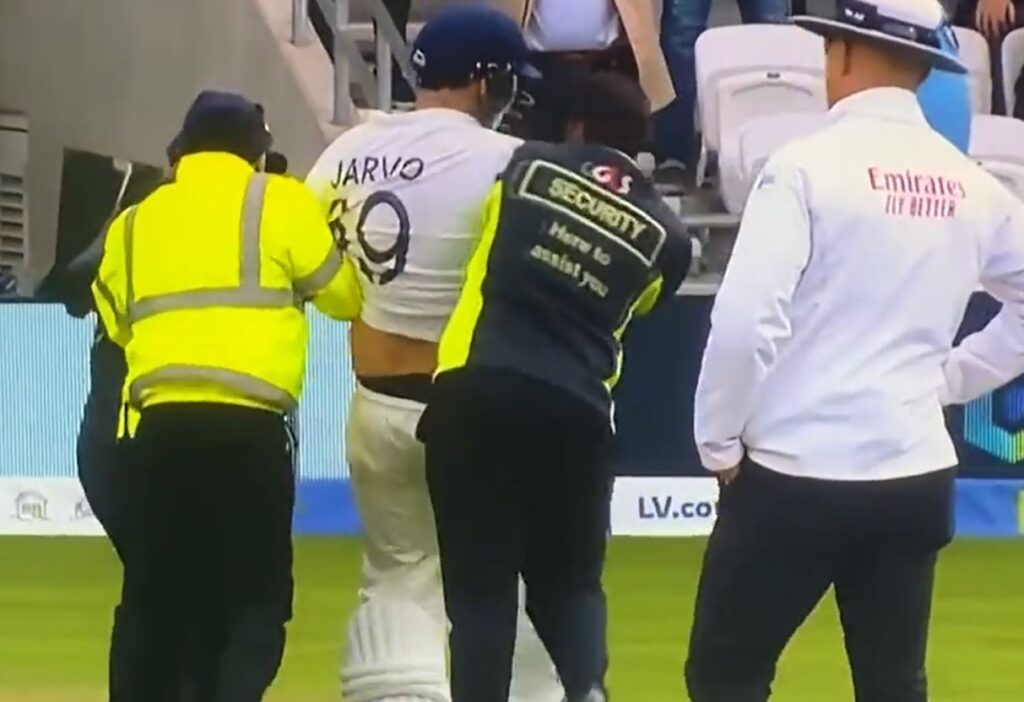 The security swooped in, albeit rather late, and pulled him away off the Headingley pitch. He was seen resisting them, once again trying to convince the authorities that he's an Indian player. The security guards handled him a lot more fiercely, probably annoyed at the stunt he dared to pull off once again.
Watch Jarvo 69's grand entrance here:
Jarvo is at the crease #engvsindia pic.twitter.com/XlATed4vGg

— JJK (@72jjk) August 27, 2021
Disgusting treatment of India's star player. @BMWjarvo Jarvo is a fan favourite. pic.twitter.com/xOhKTBYSnI

— Max Booth (@MaxBooth123) August 27, 2021
Full entry of jarvo 69 #Engvind https://t.co/jE1A8cXkIZ

— मोक्ष (@PeterParker7194) August 27, 2021
Following his prank at the Lord's, Jarvo received a lifetime ban from the stadium and will never be able to visit again. He revealed in a video that he's taken up full-time professional pranking, and already has a history in other sports.
His biggest pranks include pulling a fast one on expert cueist, Ronnie O'Sullivan at the Crucible. He also pranked Collin Morikawa, a golfer, in a tournament called The Open Championships.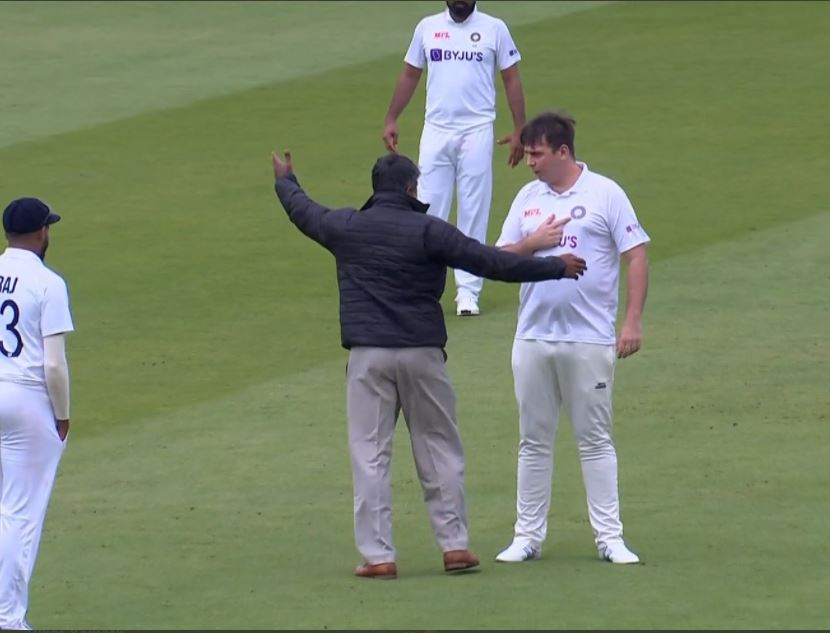 Jarvis is a big fan of the Indian team, inspired by Rahul Dravid when the legendary Indian batsman had a brief stint at Kent county. He has also stated that he intends to pull off the same stunt in a match held in the sub-continent sometime in the future.
The latest stunt might earn him another lifetime ban, and probably a bigger penalty to make sure he doesn't try to do it once again. Currently, the third Test is going on between England and India where the hosts have the visitors on the mat.
Also Read – It Is A Lesson For KL Rahul To Not Get Complacent When In Form – Maninder Singh