Bangladesh opted for what could turn out to be one of the worst reviews ever during the third innings of their Test against New Zealand.
Although they are currently in a position of strength, their usage of DRS reviews has been downright absurd. On Day 4, they lost all three of their reviews within the first 30 overs.
The last review was what Steve Smith would call a brainfade. Ross Taylor was at the crease facing the bowling when he middled a delivery that was almost a yorker. Taskin Ahmed, the bowler, felt that the pads were involved and forced the captain to go for a review.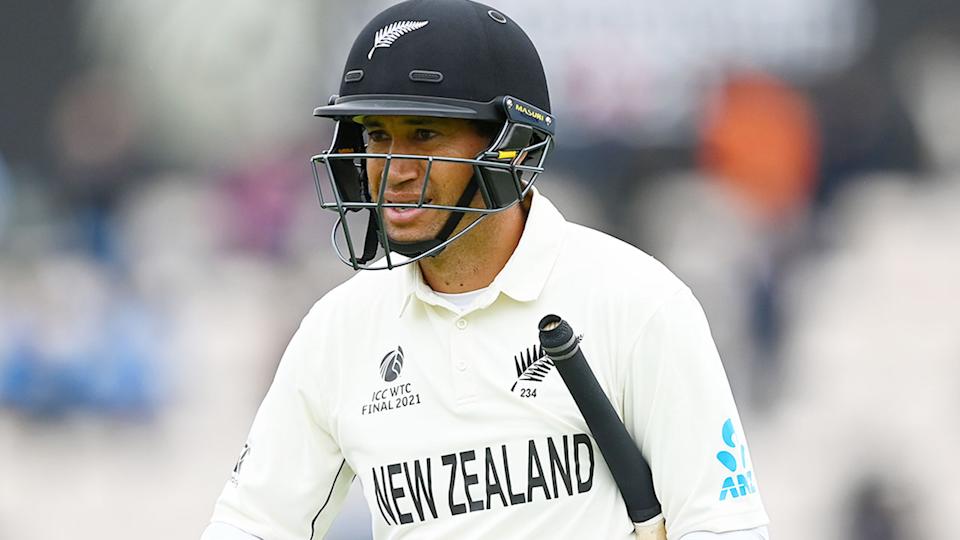 Mominul Haque responded and sent the matter upstairs, only to find out that Taylor had pretty much hit the ball cleanly. The hilarious review ranks right up there with the time England reviewed Aaron Finch's defence where he absolutely middled the ball.
Watch Bangladesh's review here:
This could be the worst review in the history of cricket. #NZvBAN #Cricket pic.twitter.com/DBBzDexiIl

— Eddie Summerfield (@eddiesummers) January 4, 2022
Behold what might be the worst review of all time.

Bangladesh went upstairs for an LBW on Ross Taylor … except it came right off the middle of his bat 😂 pic.twitter.com/E2kpRG0gMT

— 𝙆𝙖𝙧𝙩𝙝𝙞𝙠 𝙏𝙖𝙮𝙡𝙤𝙧 (@Taylorsquard) January 4, 2022
Dinesh Karthik pokes fun at the review
With the netizens going bonkers over the comical moment, Indian cricketer Dinesh Karthik chimed in with a jab of his own. Responding to the video, he wrote: "Review for Bat Before Wicket?"
Review for Bat Before Wicket? 🤔 https://t.co/IOnk8TZ20L

— DK (@DineshKarthik) January 4, 2022
Nevertheless, the Tigers have a chance to create history and win their first ever Test on SENA soil. After restricting New Zealand to 328, Bangla batters put up 458 on the board. The Kiwis had to erase the deficit before building up a big enough lead to win but they found themselves in trouble at 147/5 at the end of the day's play.
Also Read – IND vs SA: The Long Rope They Have Been Given Is Slowly Burning Out: Dinesh Karthik On Ajinkya Rahane-Cheteshwar Pujara's Form