James Anderson gave England a flying start in the second England vs India Test at Lord's by castling Murali Vijay in the very first over with an absolute gem.
With clouds hovering over London, Joe Root did not hesitate in deciding to bowl first after winning the toss. And Anderson completely justified his skipper's decision. With Anderson managing to extract a good amount of swing, Vijay shoulder-armed the first three balls of the four balls he faced.
( MUST READ – Most 200 in Test )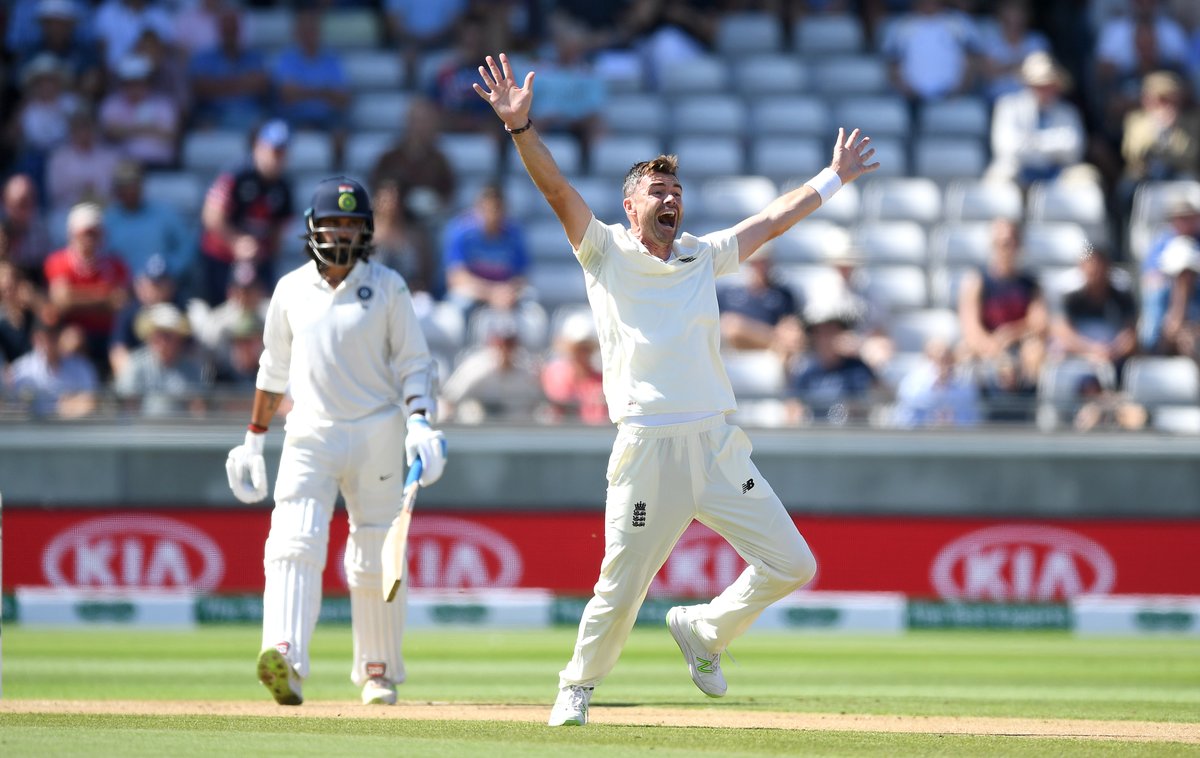 However, the right-handed batsman had no answer to the penultimate delivery as Anderson's beauty disturbed his timbers. The right-arm pacer pitched the ball on a good length which was angled in while the seam was perfectly pointing towards first slip as he made it clear he wanted to swing the ball away.
( ALSO READ – TNPL Points Table )
Vijay had left three of such deliveries already in the over. But this time around, Anderson had cleverly started very straight and pitched the ball on the middle stump line. The ball then moved away and completely opened up Vijay before hitting the stumps.
Here is a clip of that stunning delivery:
https://twitter.com/Guptastats92/status/1027859756629864448
Meanwhile, the first day of the game was completely washed out. Now taking into the past records, England are the favourites to win this crucial game.
The hosts have never been on the losing side whenever the first day had to be abandoned due to rain. As a result, India not only have to do well in testing conditions but will also have to prove history wrong.
The last time there was no action on the first day of a Lord's Test was back in 2001 when England took on Pakistan. The hosts had gone on to win the game by an innings and nine runs.