Windies cricketer Andre Russell is set to return to competitive cricket in a year when he represents Jamaica in the Regional Super50. Jamaica will play against the Leeward Islands on Friday at Antigua.
Russell is allowed to play cricket again after serving a year-long ban for violating the whereabouts clause under the World Anti-Doping Agency (WADA) code. An independent tribunal in Jamaica found Russell guilty and banned him for one year between January 31, 2017, and January 30 this year.
A three-member panel involving Hugh Faulkner, Dr Marjorie Vassell and Dixeth Palmer, a former Jamaica cricketer, found Russell guilty of being negligent in filing his whereabouts on three separate occasions within a 12-month period in 2015. Under the WADA guidelines, that amounts to a failed dope test.
The 29-year-old Russell is one of the most sought after cricketer around the world in T20 cricket. Recently, he was retained by the Kolkata Knight Riders (KKR) along with his teammate Sunil Narine for the upcoming edition of Indian Premier League (IPL). KKR availed his all-round abilities for a hefty sum of Rs 8.5 crores.
Russell is expected to play most of the games if not all for Jamaica before he leaves for Pakistan Super League (PSL). PSL will kick start from February 22 in Dubai. Russell will represent Islamabad United, the inaugural title winners in 2016.
As Russell eyes for a return, Cricket West Indies (CWI) announced that four players along with Russell would skip the World Cup Qualifier for PSL, which runs parallel.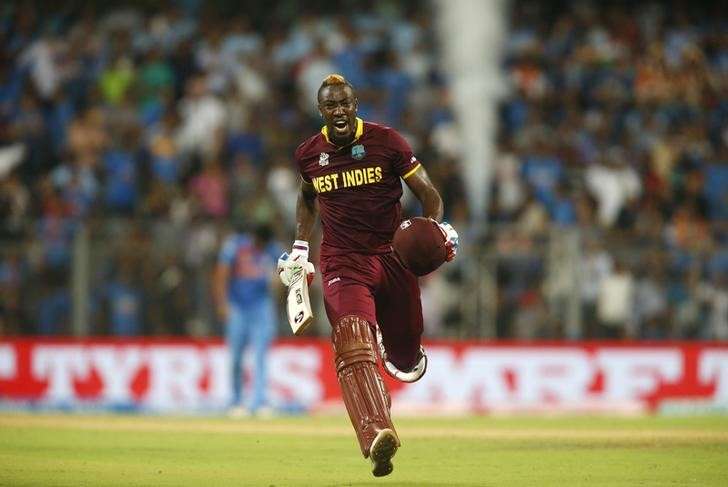 However, Johnny Grave, the CWI's chief executive officer, clarified he understood Russell's position. Russell last played an ODI game in 2015 and was concentrating more on the shortest format.
When CWI contacted him recently, Russell made the selectors aware that he was still eager to play for West Indies in the fifty and twenty over formats. He just wanted time to regain his match fitness and confidence.
Russell will fly to India for the IPL after finishing his commitment with Islamabad. He is then likely to be part of the West Indies A squad to face England A for one-day matches. Based on his performances, the selectors are likely to consider him for selection for the home ODI series against Bangladesh in the coming summer.
Here is the newsfeed:
Shoaib Akhtar Can't Keep Calm Ahead of Ice Cricket Tournament