The game of cricket is already complicated for non-cricket fans, and for ones trying to initiate their interests in it. Apart from the vagaries in rules – such as the size of boundary rope from the pitch, different conditions and the state of the pitch in different parts of the world, etc – the length of the game is also a major dud for people who enjoy other short sports.
Nowadays, even the T20 matches extend for more than 3 hours, which is the shortest international format. The ODIs, which go on for about 8 hours, and a Test match, which can be played for 5 days – earlier even more days – and still end in a draw, are seen as something beyond logic by fans of fast-paced sports like Soccer or Rugby.
What adds more to these complications is the dreaded rain factor. Oh! The rain gods have been cruel at times in cricket, as little of it can be played during even a more than a slight drizzle. In limited-overs cricket, the incomprehensible Duckworth–Lewis method comes into play, and there is arguably any aspect of the game more brainstorming than it.
Here we look at 5 great cricket games which were affected by rain:
World Test Championship Final, Southampton 2021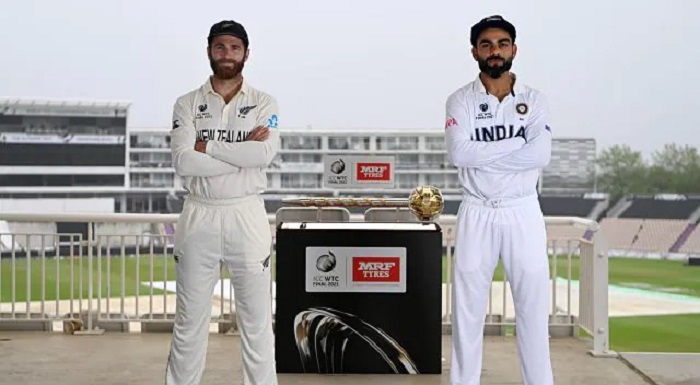 The latest cricket match – and it is a bumper one – to be affected by the pour down is the inaugural ICC World Test Championship Final between India and New Zealand, at The Ageas Bowl in Southampton. At the time of writing, the first session has been washed out with the toss, of course, been delayed.
It would be an absolute embarrassment for the ICC if the marquee clash which they have been promoting for the last two years – and in the plan for the last ten – would be washed away or played in parts to a dull draw. Fingers crossed.