It is October 25, 2015, an electrifying crowd at Wankhede is shouting out their lungs not for an Indian batter but for a vigorous AB de Villiers, who was in charge of taking MS Dhoni's bowlers to the cleaners.
The crowd is buzzing with the chants of 'ABD…ABD…ABD', which forces a bypasser on the Marine Drive Road to wonder whether he is in Mumbai or Johannesburg?
De Villiers had taken the South African innings from where his partner Faf du Plessis left after struggling with cramps in the scorching heat of Mumbai.
De Villiers was batting at 79 when Du Plessis left the field, and from there on, he bulldozed over the likes of Bhuvneshwar Kumar and Amit Mishra to reach the three-figure mark.
Mr 360° scored 119 from 61 balls with a massive strike rate of 195.08 as South Africa posted 438/4 and subsequently won by 214 runs to clinch the ODI series 3-2.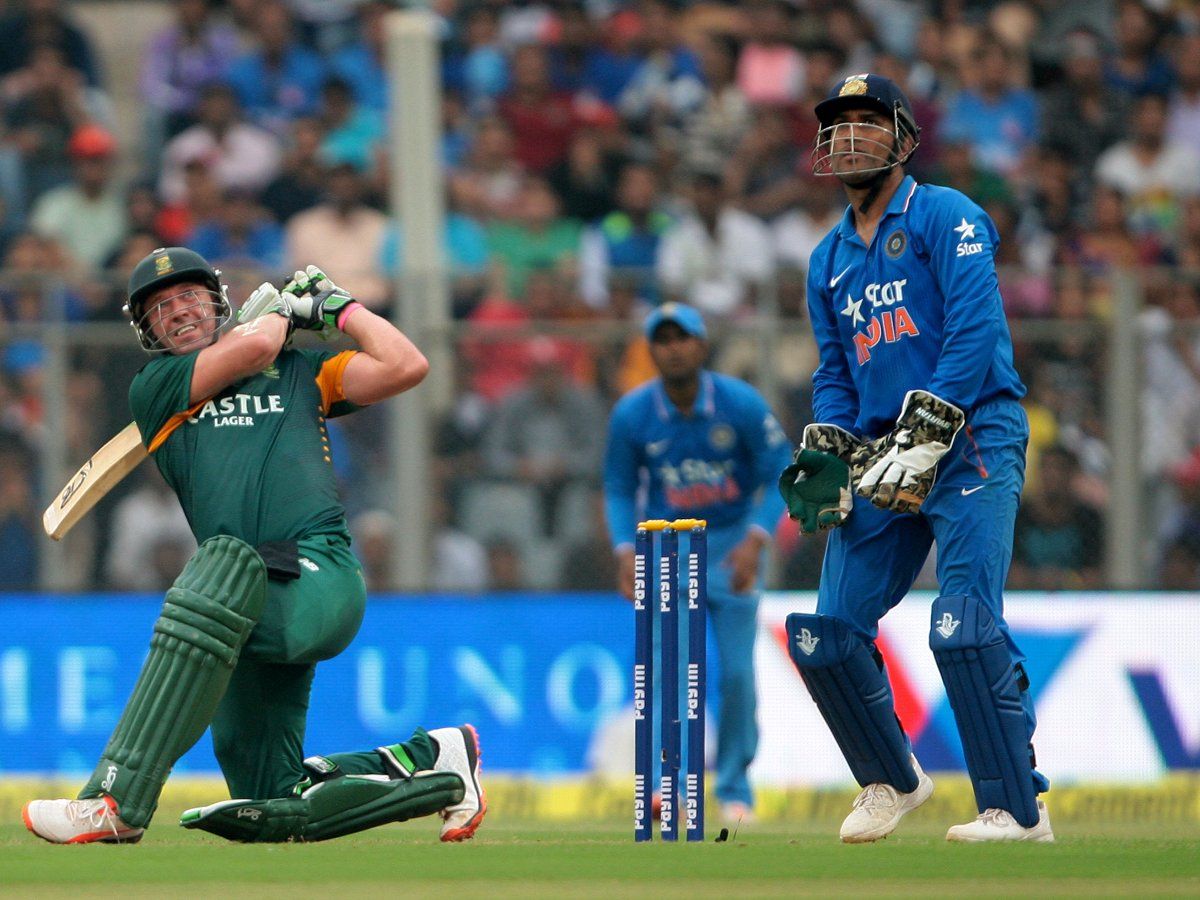 The Indian crowd cheering for AB was something that amused opener Rohit Sharma that day. Virat Kohli, in one of his interviews, admitted that Rohit Sharma being a Mumbaikar himself, was stunned by the crowd's support for an opposition batsman.
That just sums up to tell how this player would allure anyone across the globe with his mind-boggling batting prowess.
Just seven months before that run-feast match in Wankhede, South Africa were eliminated by Brendon McCullum's Black Caps in the semis of the 2015 World Cup.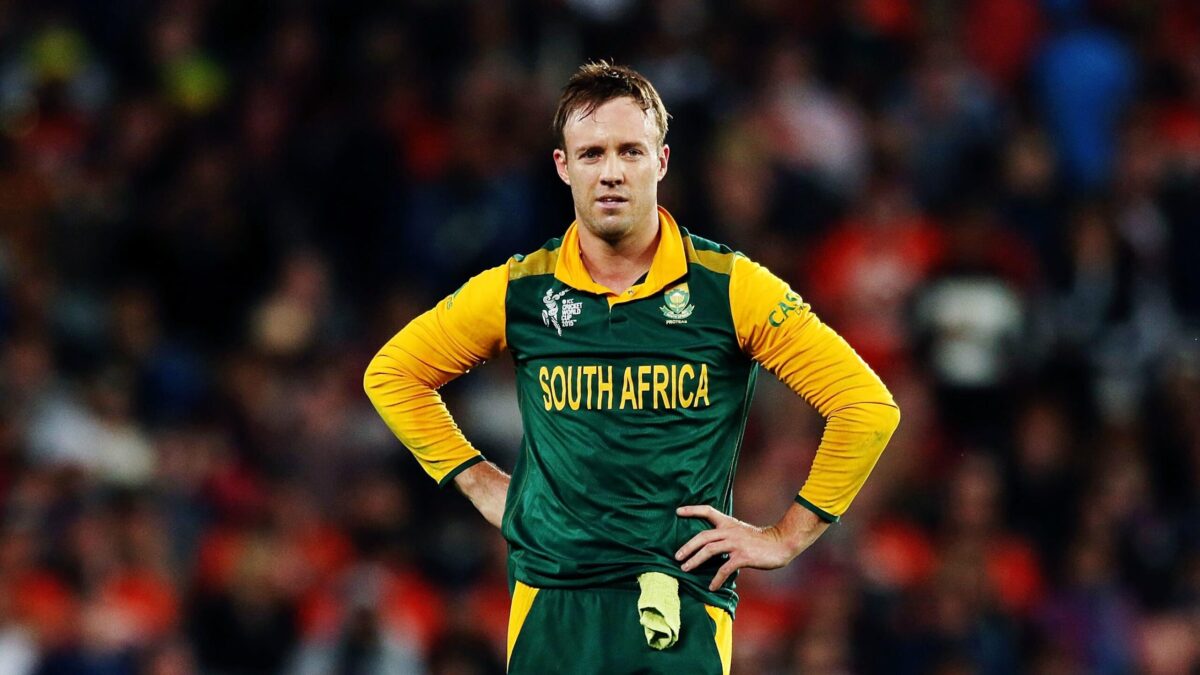 The incident of AB de Villiers and Morne Morkel left with tears in their eyes after that game shocked the entire world. It was just an example of how much Proteas meant to win their elusive title with one of the strongest teams led by de Villiers himself.
I have had a long and fruitful time playing for RCB: AB de Villiers
If de Villiers' sudden retirement from international cricket in 2018 was hard to digest for the cricket fans, then the news of him not playing has made them lost in the woods.
With 5162 runs from 184 IPL matches, De Villiers stands sixth on the all-time IPL scorers list and has the second-most runs for his franchise after his close aide Virat Kohli.
"I have had a long and fruitful time playing for RCB. Eleven years have just whizzed by and leaving the boys is extremely bittersweet. Of course, arriving at this decision took a lot of time, but after a lot of contemplation, I've decided to hang up my boots and spend quality time with my family," the South African said in a statement.
I'm going to be an RCBian for life: AB de Villiers
It's not just the Indian fans who love AB de Villiers, but the player too gives his best to stay up to their expectations. In his farewell statement, he did mention his support for IPL franchise Royal Challengers Bangalore and also called himself 'Half-Indian'.
"To all the people in Bangalore, all the people around the world who followed me and supported me with the RCB team and any other team that I represented over the years, thank you very much for that. I know I am not going anywhere, I'm going to be an RCBian for life," he mentioned.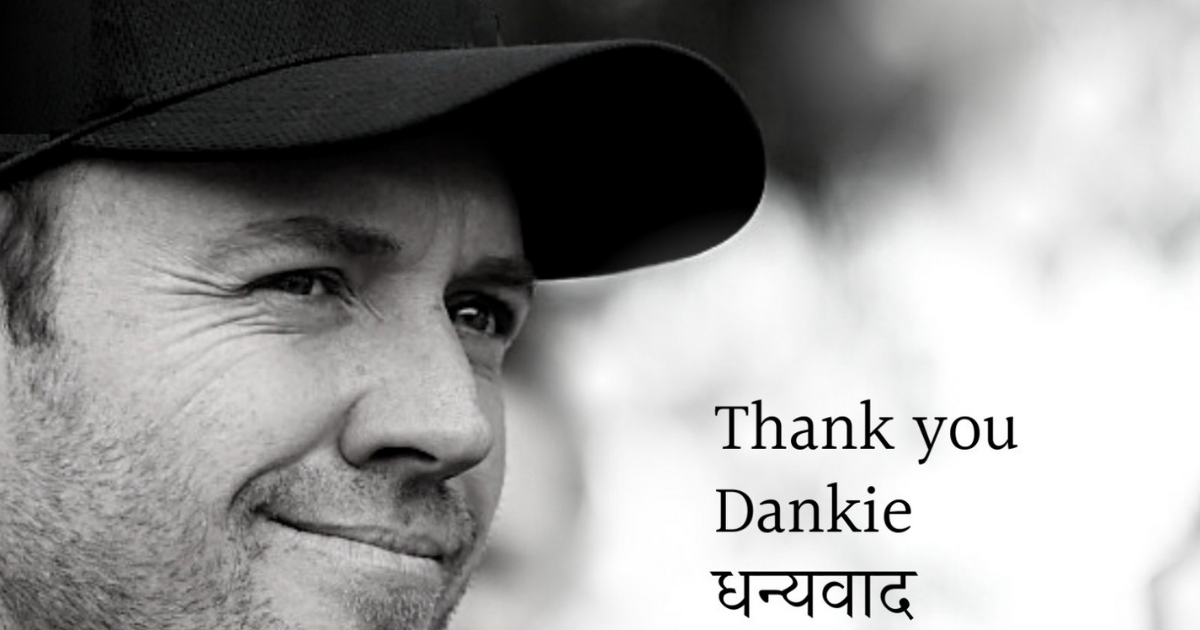 "Every single person in the RCB set-up has become family to me. Some people come & go, but the spirit & the love we have for each other at RCB will always remain. I have had an incredible time over there, I know we haven't won a trophy but I truly believe there are plenty more to come in the future. I've become half Indian now & I'm proud of that," he further added.
One might not need to speak about numbers to justify de Villiers talent, and he was someone who had aggression in his batting without even displaying it.
Taking the fiercest bowler like Dale Steyn, who was feared by the most in his prime days, in death overs to stands wasn't a casual approach by a human being.
Cricketer-turned-commentator Aakash Chopra in one of his humorous tweets once said: "Let me repeat this…We demand a DNA test of AB DeVilliers….this game is only for humans."
If his unorthodox shots around the park are something that has made us feel awestruck, then Alex Hales was left bewildered after he was dismissed by an acrobatic catch by the South African during an IPL game between SRH and RCB in 2018.
Of course, the South African great won't have any remarkable silverware in his illustrious career, but the love he has earned from his followers is inconceivable.
Also Read: This Hurts My Heart- Virat Kohli Reacts To AB De Villiers' Retirement Announcement