Last Update on: May 15th, 2021 at 04:09 pm
Stay up-to-date with the latest teams!
Join our Telegram channel and never miss a single lineup change post-toss. 🔄📢

The 14th edition of the Indian Premier League, IPL 2021, was interrupted by the Covid-19 pandemic and BCCI postponed the tournament after few players tested positive for the disease. This year's Indian Premier League witnessed 29 thrilling matches that managed to entertain fans for a short period. BCCI is considering conducting the second phase of the league later this year to organize the remaining matches. However, there are many challenges for the same.
Before this year, there have been 13 editions of the Indian Premier League that were very successful. The cash-rich league is not only a big source of entertainment for cricket fans but also a giant platform for domestic crickets to gain the limelight. Many cricketers have managed to make their international debut after impressing selectors with their performance in the tournament
However, there are also many players who were spectacular in the Indian Premier Leagues but were never able to make an international debut. Here we look at such players and make a team of the best IPL XI who never played for India.
Best IPL XI Who Never Played For India:
Rahul Tripathi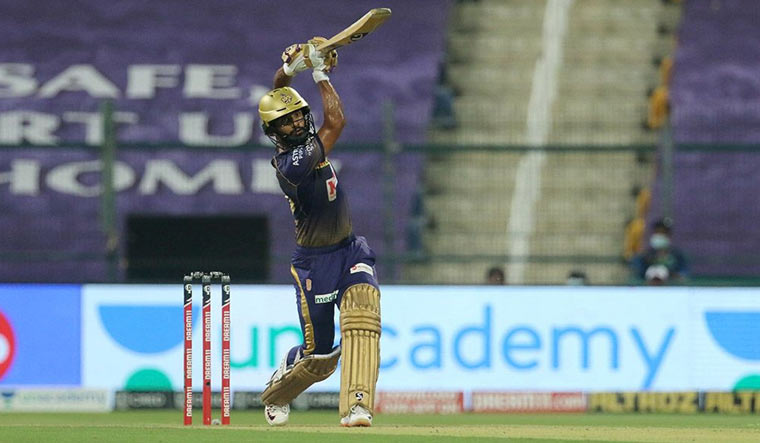 Rahul Tripathi is the first player on this list. Tripathi has been a consistent batsman in the league but he has not been able to make an international debut so far. Rahul Tripathi made his league debut in 2017. So far, he has played 52 matches in the tournament and scored 1175 runs at an average of 25+. He has also hit 6 fifties.
The right-handed batsman Tripathi was part of  Rising Pune Supergiants in 2017. He moved to Rajasthan Royals in 2018 and 2019. Since 2020, Tripathi has been playing for Kolkata Knight Riders.