IPL 2008 was the debut edition of the Indian Premier League. The tournament witnessed the participation of 8 teams. Rajasthan Royals, Kings XI Punjab (now Punjab Kings), Chennai Super Kings, Delhi Daredevils (now Delhi Capitals), Mumbai Indians, Kolkata Knight Riders, Royal Challengers Bangalore, and Deccan Chargers were the 8 teams that were part of the tournament. A total of 59 matches were played during IPL 2008.
Rajasthan Royals, Punjab Kings, Chennai Super Kings, and Delhi Capitals bagged the 1st, 2nd, 3rd, 4th spot in the points table respectively after the group stage and qualified for playoffs. Rajasthan Royals defeated Delhi Capitals in semi-final 1 while Chennai Super Kings defeated Punjab Kings in semi-final 2 to make way for the final.
Rajasthan Royals won the title in the season after defeating Chennai Super Kings in the final by 3 wickets. A total of 17,937 runs were scored by all 8 teams during the tournament. Here we talk about the most runs scored by a team in IPL 2008.
Most Runs Scored By A Team In IPL 2008
8. Kolkata Knight Riders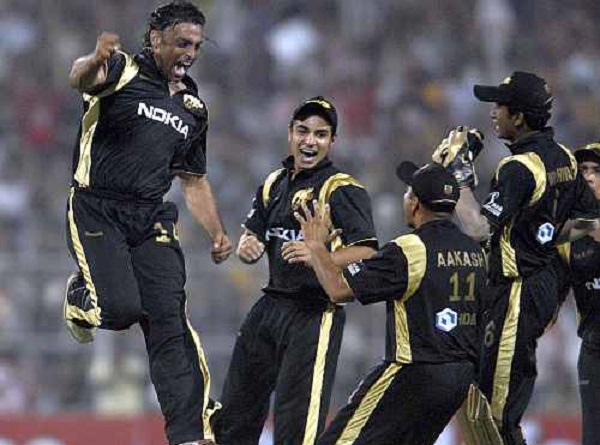 Kolkata Knight Riders scored 1942 runs in the tournament, which was the least than another team. The franchise was led by Sourav Ganguly. KKR finished on the 6th spot in the points table and did not qualify for playoffs. They played 14 matches in the tournament, winning 6 and losing 7. One match ended with no result. Sourav Ganguly scored the most runs for KKR with 349 runs in 13 innings.