After West Indies cruised to a ten-wicket win in Grenada to claim the Richards-Botham Trophy, ex-England captains Michael Atherton, Nasser Hussain, and Michael Vaughan have urged for Joe Root to be dismissed from his role.
Only two men in Test history, Stephen Fleming (27) and Graeme Smith (29) have overseen more defeats than Root, who has led England to their 26th defeat in 64 Tests since his appointment five years ago.
While Root remarked in his post-match media briefing said he had "talked quite enough on the matter" and that his team had made "significant gains" and performed "great cricket" during the series, many of his successors felt that the choice must no longer be his.
"Root's captaincy is untenable, and he must certainly know it deep inside," Atherton wrote in his Times column, referring to England's failure in the 2021-22 Ashes. "His squad have now gone five series without success and have only won one Test in the previous 17, a remarkable run for a team so highly resourced"
"Root is a world-class batsman and a really pleasant lad," Hussain wrote, "but I believe he has never had that natural feel for the game as captain." Under Joe and Paul Collingwood's leadership in the West Indies, England attempted to create a culture where everyone was friends and in it together. They want to be a nice squad, but winning Tests requires more than that.
Root's captaincy, according to Vaughan, "has not been good enough" and "tactically, he continually misses a trick."
He stated, "It happened in Grenada, it happened in Australia incessantly and many times last summer." "When England has been put under strain on Joe's watch, they haven't been able to deal." They lose an hour when they have to win an hour" 
The dominance of the West Indies at home: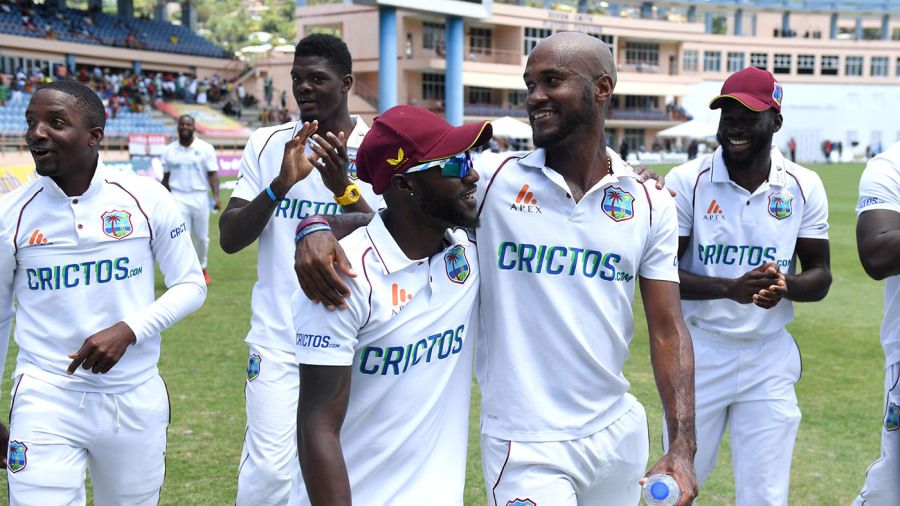 In the last 14 Tests played against England at home, the West Indies have a 5/2 win-loss record. In 2009, they won 1-0, tied 1-1 in 2015, and won 2-1 in 2019. It's their greatest home record against any team since the beginning of 2006. Zimbabwe (2-0), Bangladesh (4-2), and New Zealand are the only other teams against whom they have won more than they have lost at home during this time (3-2).
Since the start of 2021, England has had a 4/11 win-loss record in Tests. Except for Bangladesh (2/6) and Zimbabwe (1/4), they have a win-loss ratio of 0.363.
Also Read: ICC Women's World Cup 2022: Watch – West Indies Team Celebrate Qualifying For Semi-Finals As India Women Lose To South Africa