South Africa captain Temba Bavuma has opened up on his views about Quinton de Kock not making himself available to play the Super 12 match versus West Indies.
The wicket-keeper pulled out of Tuesday's game after the Cricket South Africa's directive to the players that they all should take a knee before matches, showing support to the Black Lives Matter (BLM) movement.
The board had taken this decision on Monday; de Kock, who had so far chosen not to take a knee or raise a fist or stand in attention in the past, opted against taking part in the game.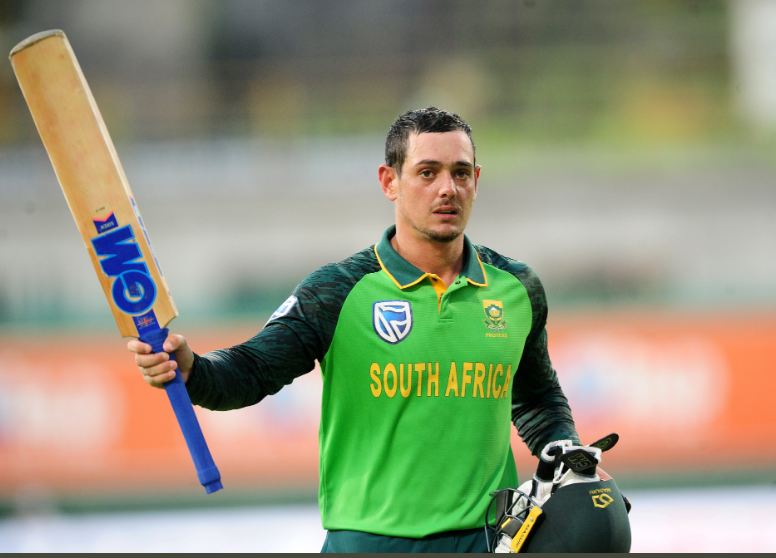 South Africa, though, managed to register a victory, but that is overshadowed by this controversy. After the game, captain Temba Bavuma faced questions about the same in the press conference. One of the questions was:
"Q. Temba, I would like to know your reaction and the team's reaction after you came to know that Quinton de Kock will not take the knee, and given South Africa's history with racism, what is your personal opinion about this? The follow-up question will be if he continues the stand of not taking the knee, would South Africa seek a replacement?"
Temba Bavuma highlighted that de Kock is a key player of the side and has been a constant support to him in the leadership group owing to his experience, but he has made a decision according to his own belief.
"Okay, I'll answer the first question. I think obviously as a team we're obviously surprised and taken aback by the news. Obviously Quinton is a big player for the team, not just with the bat, but the role he plays from a senior point of view and from an experience point of view, and not having that at my disposal as a captain was obviously something I wasn't looking forward to.

"In saying that, Quinton is an adult. He's a man in his own shoes. We respect his decision. We respect his convictions. I know that he'll be standing behind whatever decision that he's taken.

"From the team's point of view, unfortunately we still have to get the job done. There was still a game of cricket there for our country, and it was important, as much as everything was happening, that we found a way to get into the right mental space and take it home for our country," the South African skipper gracefully answered. (Quotes – Courtesy Of ICC)

I don't know how far it's going to develop: Temba Bavuma
Temba Bavuma further added that since things transpired quickly on Tuesday and while they were involved in a crucial game, he isn't aware how long this issue is going to be stretched.
He reckons, however, talks around this issue are surely going to take place in the dressing room.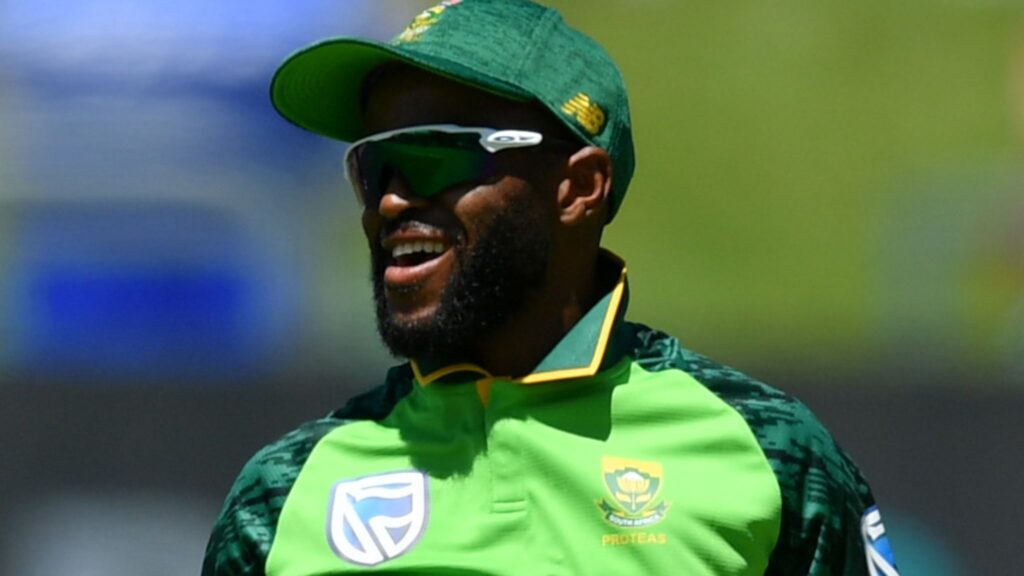 "The second question, look, I don't know how far it's going to develop. I mean, the decision that he's taken is only today, so I can only speak about what has happened today. It wouldn't be my decision whether to replace Quinton or to get a substitute. That would be probably the coach and the selectors.

"But as far as we stand, Quinton is still one of the players. He's still one of the boys, so whatever support that he needs, whatever shoulder that he requires from his teammates, we'll be there for him.

"If there's a need for further conversations to be had, I'm sure those will definitely happen amongst the guys," the right-hander added. (Quotes – Courtesy Of ICC)

South Africa can take a huge positive from the day that they registered their first win of the tournament, chasing down the target of 144 in 18.2 overs and with 8 wickets in hand.
Also Read: It's Down To The Individual To Decide Whether He Wants To Be Involved In Any Movement – Michael Vaughan On Quinton de Kock Refusing To Take The Knee