Team India's first warm-up game for the ICC T20 World Cup 2022 featured a challenging total. Meanwhile, Kane Richardson was the best bowler for Australia, taking four wickets and bowling a wonderfully economical stint that saw him concede just 30 runs.
Glenn Maxwell, Mitchell Starc, and Ashton Agar all claimed one wicket in addition to him.
KL Rahul gave them a rousing start with his fifty off just 27 balls. He was out after 57 balls and 33 balls. Virat and Rohit made a couple of boundaries, but they were unable to fully capitalize on this practice match as Australia, though, somewhat retracted following the powerplay.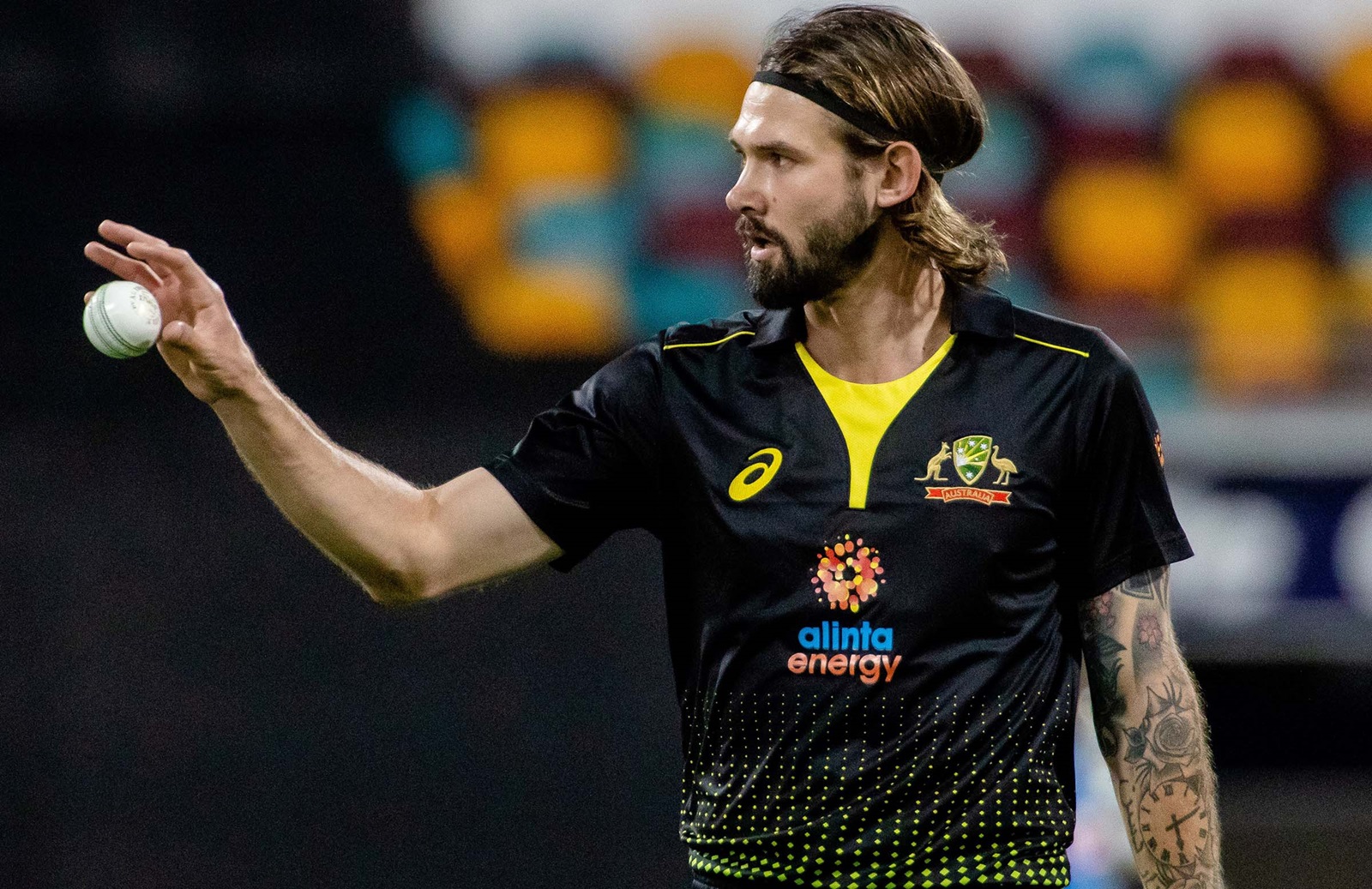 Kane Richardson Hails In-form Suryakumar Yadav, Disappointed To Play In Front Of An Empty Stadium
 And if you thought Rahul gave India a great start, Suryakumar added the ideal finishing touch with a magnificent 50-run innings that took him 32 balls to reach the milestone.
"I think it was the first time he missed the middle of the bat against us. He's one of the best batters in the world at the moment (on SuryaKumar Yadav), so it was good taking him," said Kane Richardson.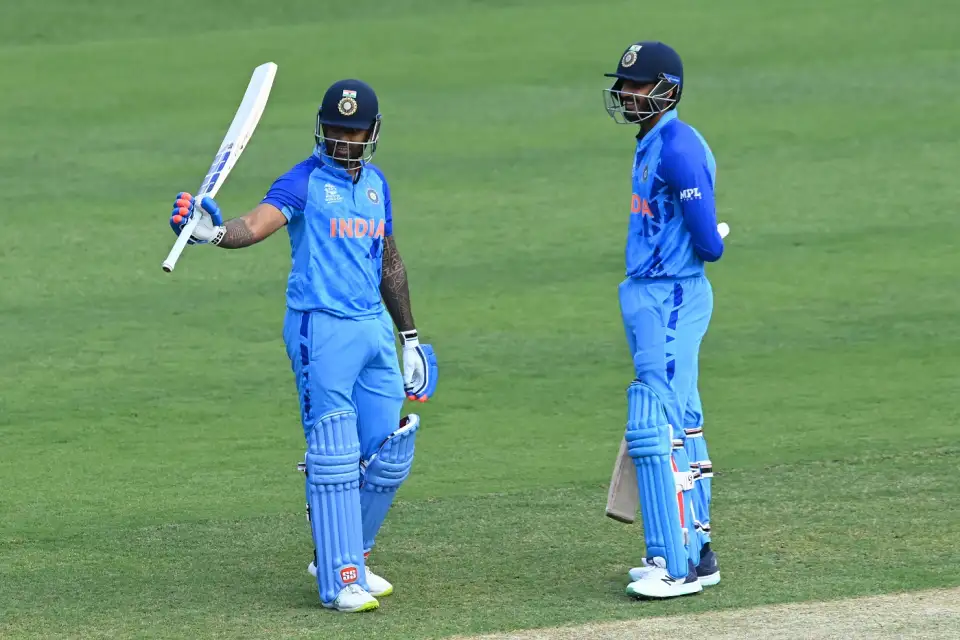 Kane Richardson is not expecting to start for Australia in the first few games of the World Cup unless there is an injury or someone really out of form.
"I'm not expecting to start, but if anything happens with form or injury, I could be in, just happy to be out in the middle today," he said.

Kane Richardson was feeling really disappointed to play in-front of an empty stadium against India, as it is usually not the case.
"The atmosphere is really nice, we'll go out there and enjoy our stint in the middle, the sun is out and it's a good batting pitch.
Disappointed to play in front of an empty stadium, we usually have it filled for games against India", the Australian pacer said.

Also Read: IND vs PAK: Pakistan Gets Massive Boost Before Encounter Against India, Shaheen Afridi Regroups With Teammates.
Suryakumar Yadav Takes A Hit On The Head
At the Gabba on Monday, Suryakumar Yadav took a blow to the head during the first warm-up game against Australia. When Suryakumar attempted to draw a short ball from Mitchell Starc, he was struck squarely in the grill. Suryakumar proceeded to bat despite the broken corner of his helmet after passing the required concussion test.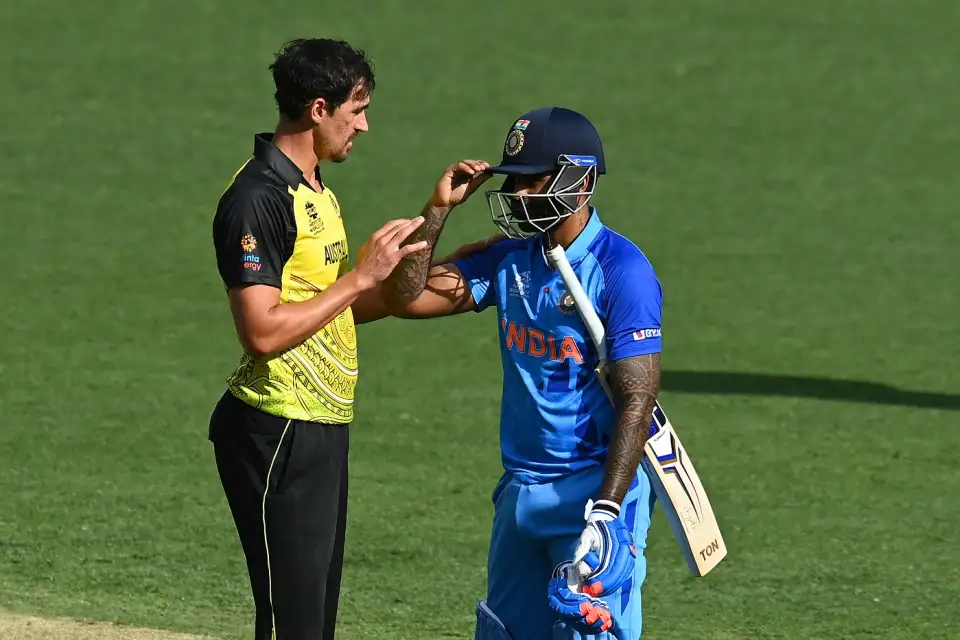 Suryakumar enters this competition on the strength of a strong run. He had also scored fifty against the Western Australia XI in the first practice match. He has scored 1045 runs at an excellent average of 38.70 in 34 T20Is. He presently ranks second in the T20I batting chart, after Pakistan's Mohammad Rizwan, with nine fifties and a century in the shortest format.