Last Update on: December 27th, 2021 at 06:42 pm
Stay up-to-date with the latest teams!
Join our Telegram channel and never miss a single lineup change post-toss. 🔄📢

Morne Morkel is arguably one of the best fast bowlers South Africa has produced. The tall pacer has tormented many batsmen around the world with the reach and steep bounce that he generated during his peak. However, there was one batsman that Morkel was in awe of while bowling too and he was none other than the Little Master Sachin Tendulkar.
The God of Indian cricket, Sachin Tendulkar was simply sensational while touring South Africa, scoring six centuries in total. In 2006/07 tour, Tendulkar failed to score even a single century. However, Morne Morkel made his debut in that series and he still remembers how his hands got freezed at the thought of bowling to the great man.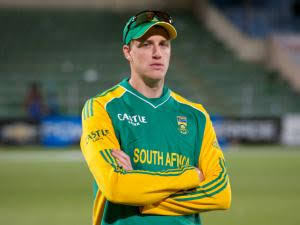 "I'll tell you what. When I made by debut in 2006… I bowled my first over to Sachin. I remember Polly (Shaun Pollock) game me the ball and I felt paralysed. I thought ok 'I am going to have to bowl this ball," Morne Morkel said on Byju's Cricket Live.
Morne Morkel recalls Sachin Tendulkar's masterclass in 2010
Sachin Tendulkar scored two hundreds during the 2010/11 tour of South Africa including his 50th in Test cricket. Although his sensational innings of 111* came in a losing cause, Morne Morkel recalled how Tendulkar always had an answer to whatever the South African pacers threw at him.
"To play against him in 2010… it was a Test match where on Day 1, there was a lot of rain. We managed to bowl India for 130 or so. Conditions got better for batting later on but just the way he went about his trade in that second innings was fantastic to see. It was a big bat to bowl to. The bat felt very wide. It was sort of plan we threw at him and yet he had an answer for. It was a special memory for me," Morkel concluded.
Day 2 of the first Test has been called off between India and South Africa due to rain.
Also Read: https://cricketaddictor.com/the-ashes-2021-22/ashes-2021-22-the-biggest-concern-for-england-was-mixture-of-poor-technique-nasser-hussain/