Last Update on: March 26th, 2022 at 11:36 am
Shreyas Iyer got excellent appreciation from KKR head coach Brendon McCullum, who has also played for the franchise.
This year, the Knight Riders will be led by Shreyas Iyer, who is in excellent shape, and there are big hopes for the right-handed batter.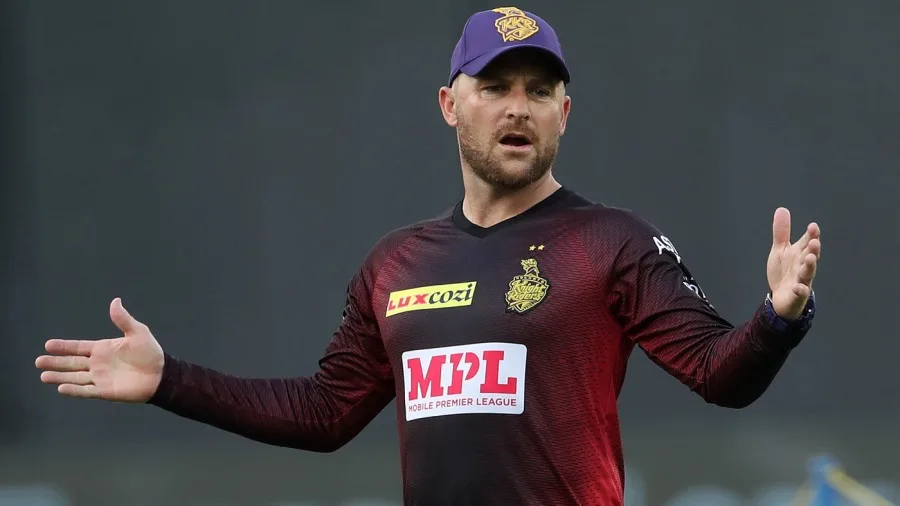 In the mega auction, KKR spent a whopping INR 12.25 crore to bring Shreyas on the team. Several people believe Shreyas, who is on a run in his recent outings, will light up the event. In fact, in his last three T20I appearances, he has smashed undefeated half-centuries.
Shreyas has all it needs being an absolute superstar of the game, according to the veteran New Zealand captain. The KKR coach further stated that their new leader can be named 'Player of the Decade' for the team.
Shreyas Iyer has the same aggressive mindset that he did when he was on the field:
McCullum went on to say that the new captain has the same aggressive mindset as he did when he was on the field. "We both possess a core understanding of how we like to see the match played," he remarked, "which is that you gather a bunch of players around, create a vision, and then get the players to play the game enthusiastically, and try and embrace those who are around you."
"For what his game is about and what he's been able to achieve, he's already extremely well-respected around the world." His prime is unquestionably ahead of him. "I can't wait to work with him because I believe he has the potential to be a true game superstar," he continued.
Kolkata Knight Riders, two-time winners, and runners-up last season will play Chennai Super Kings in the season-opening of the Indian Premier League (IPL) 2022. On Saturday, the match will take place at Mumbai's Wankhede Stadium (March 26).
Also Read: PAK vs AUS: Pakistan Dominated First Two Tests vs Australia, Says Babar Azam After Home Test Series Loss vs Australia