Sri Lanka mystery spinner, Maheesh Theekshana playing in his 2nd IPL game against Royal Challengers Bangalore racked havoc as he picked up 4 wickets for 33 runs. His 4th victim was Shahbaz Ahmed who he cleaned bowled in his last over of the match.
Shahbaz Ahmed was batting well as he had scored 41 off 27 balls till then but he couldn't read Theekshana's quicker one.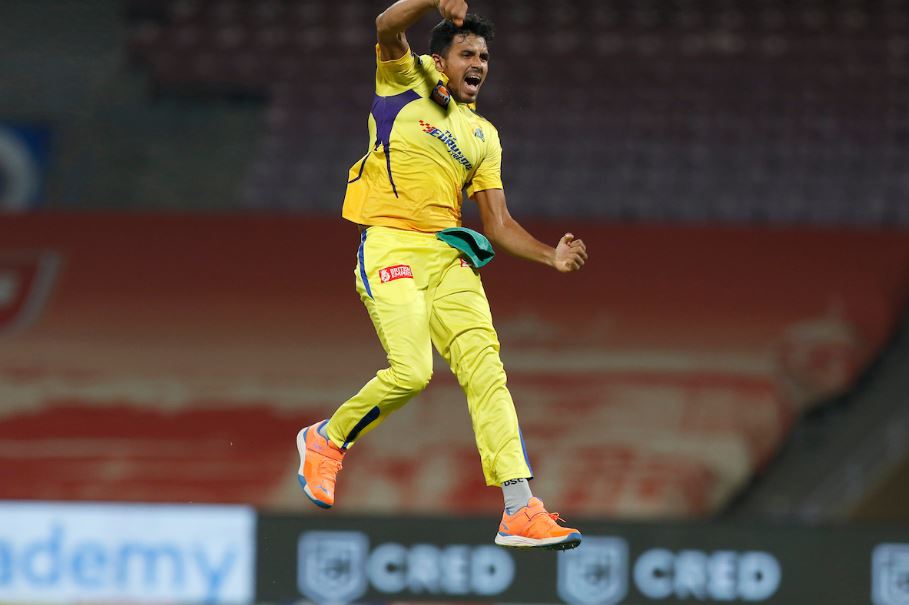 Maheesh Theekshana Bamboozled RCB's Batters
Theekshana picked up 4 wickets, the first of which was that of Faf du Plessis, who tried to clear the fence in his first over but was caught at the boundary.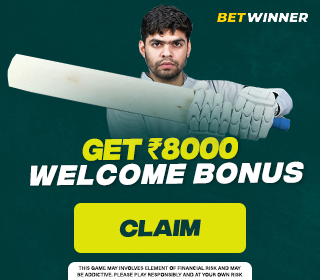 Theekshana's 2nd victim was Anuj Rawat who couldn't read the faster carrom ball and was found plumb in front.
Suyash Prabhudesai who was playing a brilliant knock was castled by Theekshana in his 3rd over. He ran down the wicket and tried to hit towards midwicket but failed miserably as he missed the ball completely.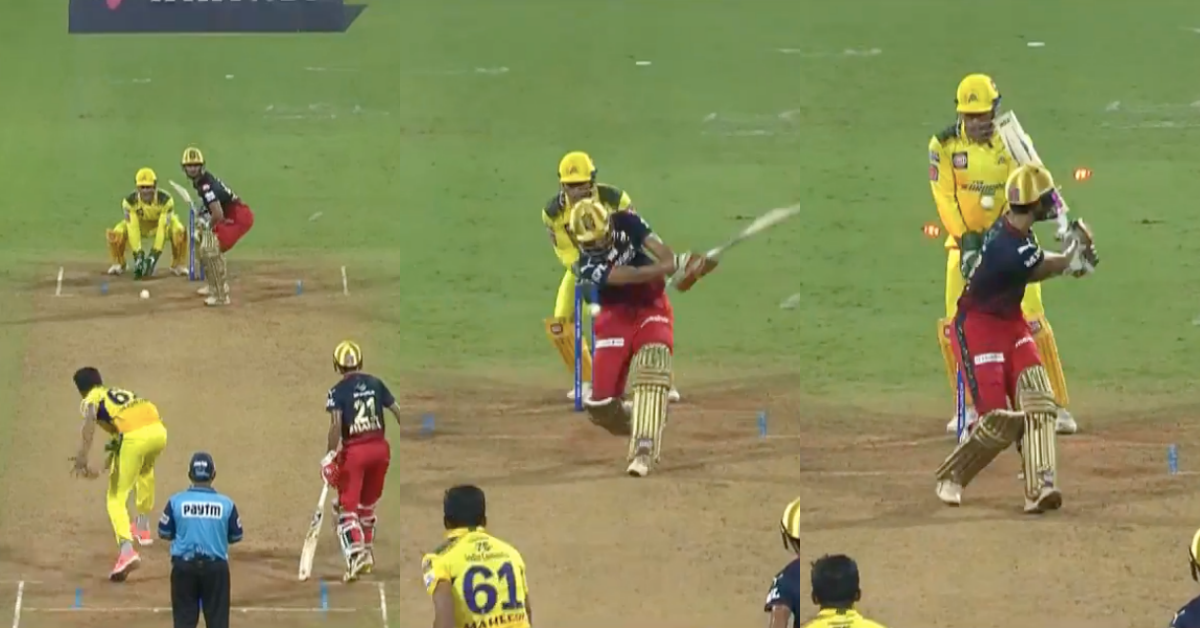 Theekshana then returned to outfox Ahmed. Shahbaz Ahmed couldn't read Theekshana's delivery at all as he just couldn't move his feet.
Earlier in the day, Shivam Dube hit a blistering 95 to take CSK to 216. He was brilliantly supported by Robin Uthappa who hit 88. Ruturaj Gaikwad failed yet again as he departed for only 17. Moeen Ali was dismissed by a brilliant piece of fielding by debutant Suyash Prabhudesai.
CSK hit 17 sixes in their innings and scored runs at will after the 10th over as Dube and Uthappa combined to put up a partnership of 165 runs.
In bowling CSK dependent heavily on Theekshana to give them important breakthroughs and Theekshana did not disappoint the team.
CSK would hope that he can continue the same performance going forward.
Also Read: Suresh Raina Started Crying When Ravi Bhai Called A Meeting To Announce MS Dhoni's Retirement- Axar Patel
CSK vs RCB: Watch – Maheesh Theekshana Clean Bowls Shahbaz Ahmed, Picks 4-fer: