Last Update on: February 16th, 2022 at 01:48 pm
'Keep going and never lose hope'—is the hymn of success for India's fast bowler Siddarth Kaul. Even though he didn't represent India much but there is perseverance to make hard yards amid the cut-throat competition to bounce back in style.
Kaul who hails from Pathankot, Punjab – has seen the highs and lows of the lucrative Indian Premier League (IPL), like so many players. The IPL has made and broken the careers of many Indian players and Kaul is no different.
There it's more about being courageous to stay put and keep on moving forward. This is the fast-forward way to brush up on his skills and discover a new way of enlightenment.
Siddarth, who himself is a wholehearted character, engages himself in efforts for extra motivation. Here, the objective is extremely simple: deliver as best as you could before returning to continue with the same process— and this is the life of a bowler amid the pinnacle competition.
Given his smooth and subtle action, Kaul's riveting exercise on the field of play has been to gain pace and unleash the ball by windmilling his arm after a quick sturdy run.
By the time, he will be in action again in IPL, one could expect spectators thronging to stadiums in full capacity—to watch him bowl while donning an ever-famous headband – that's his kind of a self-styled statement on the cricketing field.
The promising bowler had scalped 16 wickets in 10 matches of IPL 2017 before returning with 21 wickets in the following season, which has been his best run in the celebrated tourney.
The right-arm fast-medium had ended IPL 2018 as the joint second-highest wicket-taker with 21 scalps in 17 matches along with his teammate Rashid Khan. Ergo, Kaul had played an instrumental role in helping Sunrisers Hyderabad (SRH) reach the finale.
Subsequently, after impressive IPL performances, he got a national call for the England tour in 2018. He got his chance in the third T20I at Bristol and returned with decent figures of 2-35 in his quota of four overs. At that time, the knuckleball, slower deliveries, Yorkers, and sharp bouncers, all was coming right out of Kaul's hand.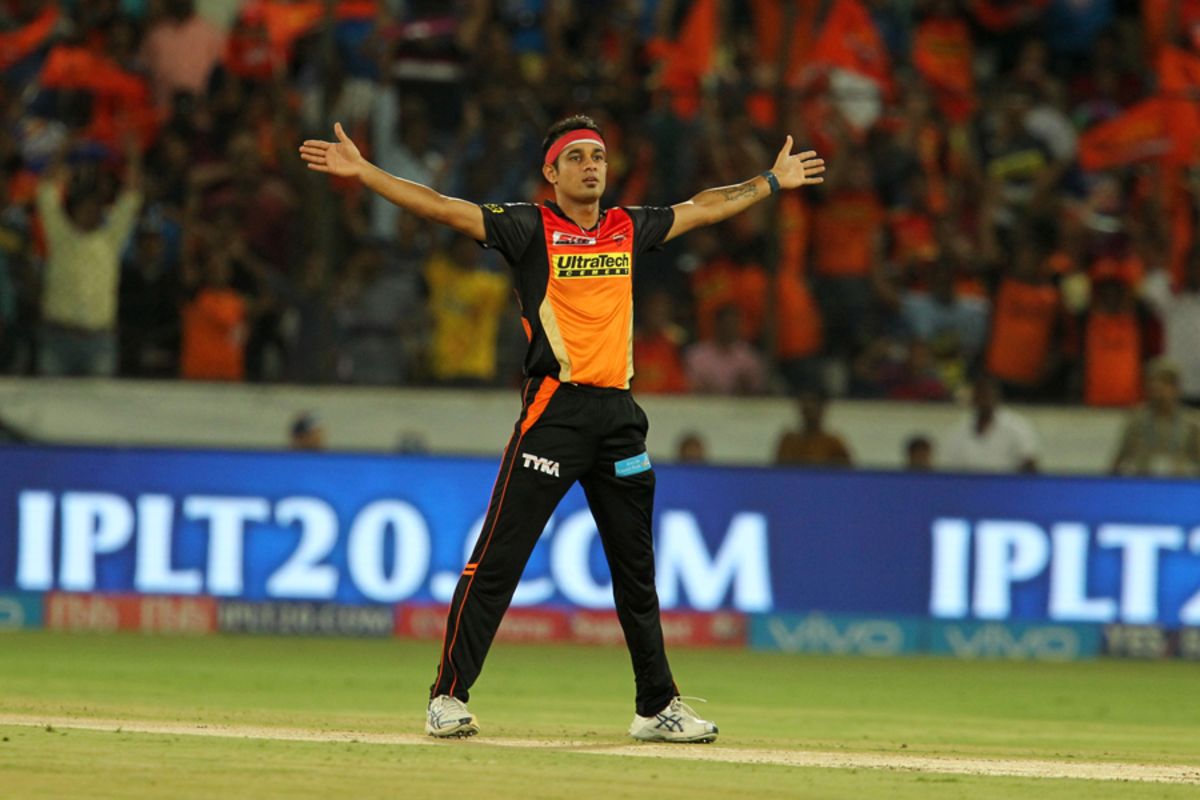 However, since then the opportunities have been far and few for him. But then his numbers tell us a story of WHY. He took six wickets in seven matches in IPL 2019, got to play a solitary match IPL 2020 in which he took two wickets, and bagged seven wickets in eight matches in the previous season.
Kaul admits he didn't get a longer run from Sunrisers Hyderabad, which he thinks he deserved and he feels it could have been a different story had he received his opportunities consistently. But at the same time, Kaul, who speaks candidly and from his heart, admitted only his performance, can help him get picked for the Indian team.
Kaul also spoke highly for former Royal Challengers Bangalore captain, Virat Kohli. Kaul and Kohli go a long way back as the fast bowler had played under the latter's captaincy in the 2008 Under-19 World Cup in Malaysia.
Kohli had also handed over the ball to Kaul in the final over of the South African innings during the run-chase when 19 runs were required in the final of the event and the young pacer had stood tall to the faith which was shown in him as he returned with two wickets and conceded six runs. The 31-year old revealed there has been not much change in Kohli – the person, as he treats everybody as that young boy used to do.
Once again Kaul is looking forward to plying his trade with his former Under-19 captain but this time he won't be playing under his leadership.
Here are the Excerpts from the Interview:
GC – How do you feel after being picked by RCB?
SK – Definitely it feels nice. It was towards the end of the auction that I got picked but thanks to RCB, the support staff, and coaches that they believe in me. I will re-join Virat Kohli after 14 long years (after playing in the Under-19 World Cup), in between I also played with him for the Indian team. I think it's a great moment for me and it's really exciting at the same time.
GC – The last few seasons haven't been best for you in the IPL. How do you plan to bounce back and how have you been preparing?
SK- I believe only performance can bring you back. In the last few seasons, I have seen some ups and downs but before that my performances have been outstanding from IPL 2017, courtesy of which I was able to reap the rewards.
This is part of a sportsman's life where you will go through the pendulum of ups and downs but the important thing which matters a lot is how passionate, committed, and hard-working you are towards your game. So you need to keep making a few tweaks, which I am making in my game. Unfortunately, I haven't been at my best in the IPL in the last couple of seasons. In fact, I think I did a decent job for SRH but I didn't get a longer run, which I believe I should have got.
GC – You have played with Virat Kohli for the Indian team. What makes him different?
SK- I think his consistency, temperament, and hunger to win at all cost makes him what he is today. I have been noticing his passion since he was my Under-19 captain in 2008. We also try to follow in his footsteps but sometimes you achieve success early whereas sometimes it gets a bit delayed. He has huge determination and he is also an outstanding person, a very good friend. In fact, he meets the same way he used to meet during the Under-19 days. I have a good bonding with him and hopefully, we will be able to go all the way in the IPL together if we will have some rub of the green on our side.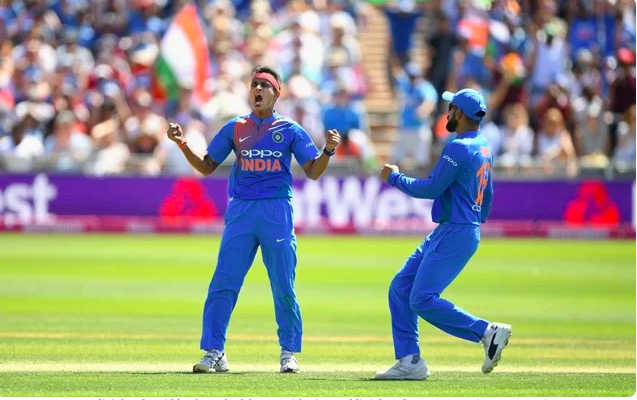 GC – Who do you think will be RCB captain in IPL 2022, can it be Faf du Plessis?
SK- I think support staff can answer this question better. If there is a player who has played with Faf, he can answer it better. But this will be the first time when I will be playing with him. But I think Virat Kohli has left a legacy as he has got the best out of the players and he has left a made a positive culture and hopefully, the new captain will be able to lead on the same lines. On a personal note, I am looking forward to giving my 120% to the team as they have shown faith in me.
GC- You had a good run in the Syed Mushtaq Ali trophy as you picked 10 wickets in five matches at an economy rate of 6.64 for Punjab. How did this performance boost your confidence?
SK- Definitely it was a shot in my arm. As of now, I will play Ranji Trophy, it will be a positive for me as I have wickets under my belt and it gives you confidence. You know what skills you have improved, where you can trouble a particular batter. So you keep gaining confidence when you play regularly at the top level. I have been doing well for Punjab in the domestic circuit in the last few seasons and I feel proud that I am ticking the right boxes as I regularly feature in the top 10 bowlers in the country. So I must be doing something right.
GC – T20 format is a very difficult form of the game for both batters as well as bowlers. As a bowler, how tough is it to make a comeback after a bad game?
SK– The idea is always to give the minimum opportunity to the batter to play a big shot. In fact, you never know as sometimes you can even take a hammering despite bowling well and you can return with good bowling figures despite not bowling well. So T20 is a very funny game but it all depends on how determined you are to do well.
GC – What is your focus when you are bowling?
SK – Focus is always on improving my game and keeping it simple. I always believe that it is better to keep things simple and if there will be complications, you will start doubting your own ideas. If my focus is to bowl a yorker at the top of my mark, then I will try to execute it perfectly as I know that if I slightly veer off the track, I am going to get hit. I think simple thinking and simple execution — is important rather than trying something new and different.
GC – How would you like to pick the brains of bowlers like Josh Hazlewood, Harshal Patel, and Mohammed Siraj?
SK – Josh Hazlewood is red-ball king and I will definitely have a chat with him regarding my red-ball game. For T20s, I will have a discussion with Harshal Patel and Mohammed Siraj and I think they will guide me on the right path.