Former Indian player Virender Sehwag said Sunrisers Hyderabad batter Rahul Tripathi was the best player at No.3 overall in the tournament.
Tripathi amassed 413 runs in 14 matches at an average of 37.55 and a strike rate of 158.24, including three half-centuries this season for the Orange Army.
Rahul Tripathi's run in IPL 2022
The Maharashtra batter started the new season with a duck against Rajasthan Royals in his first game but stormed back with 228 runs in eight innings, striking at 174.05, and cemented his place at No.3 for SRH.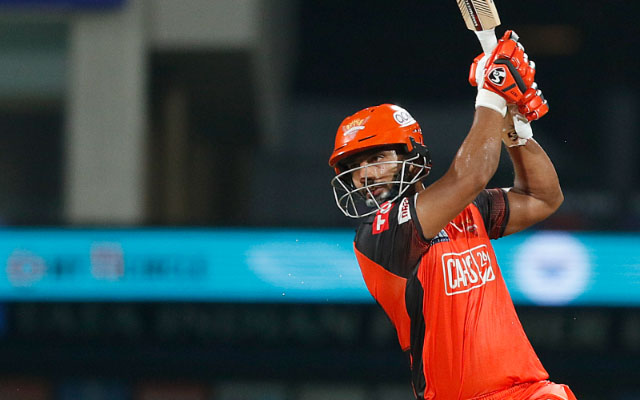 Tripathi smashed 71 off 37 balls against his former team – Kolkata Knight Riders (KKR) – to propel SRH into a 176-run chase with 13 balls remaining.
Tripathi's 44-ball 76, including nine fours and three sixes, propelled Sunrisers Hyderabad to 193/6 against Mumbai Indians. SRH went on to win the game by a narrow margin of three runs.
Rahul Tripathi batted really well at No.3 – Virender Sehwag
Sehwag said Tripathi enjoyed success at No.3 and was the best batter in that position in the IPL 2022.
"Rahul Tripathi batted really well at No. 3. He scored over 400 runs this season and was the best No. 3 batter of the season. If you look at all teams, if there is one player who has attained most success at No. 3, it is Rahul Tripathi, who scored so many runs at that position," Sehwag said on Cricbuzz.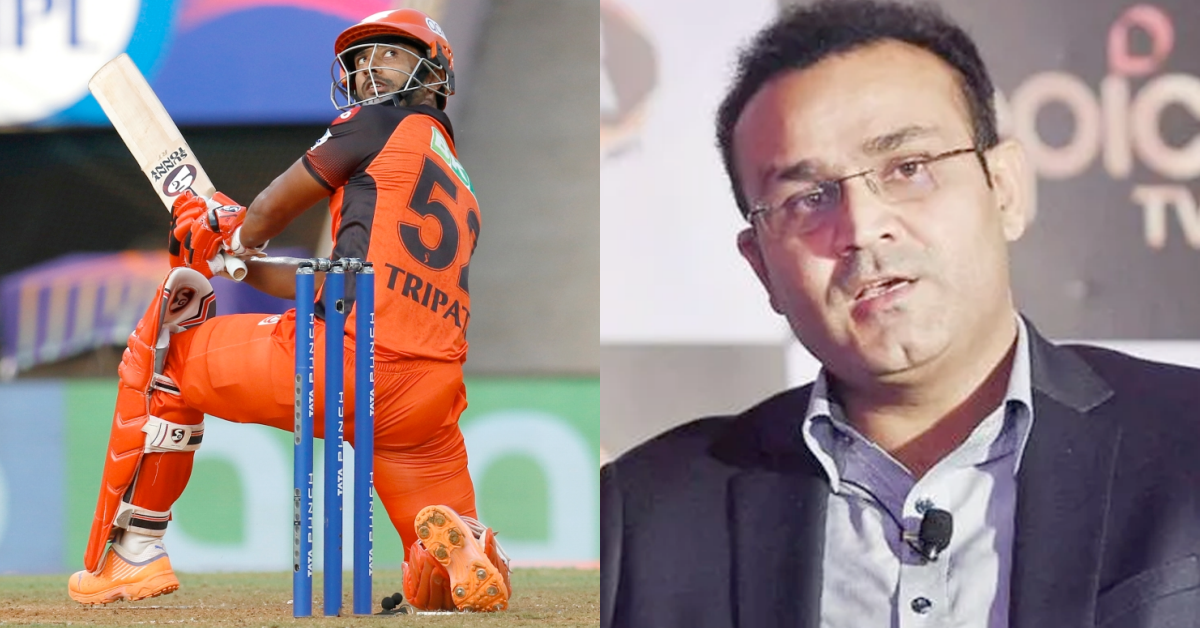 "He won several games for the Sunrisers Hyderabad and he contributed a lot to SRH winning five matches in a row," he further said.
Tripathi scored 397 runs in 16 innings for Kolkata Knight Riders (KKR) in IPL 2021, where he mostly batted at the No.3 position and was slotted at No.4 on a couple of instances.
Despite the stellar run with the bat, Tripathi was ignored by the Indian selectors for the home T20I series against South Africa.
Also Read: IND vs SA: Rahul Tripathi Is Going To Be Part Of The Indian Team In Coming Times – Aakash Chopra