Kolkata Knight Riders (KKR) have not performed well in recent years as well, but have managed to reach the finals in the last edition. The team has won two titles in the years 2012 and 2014.
Punjab Kings (PBKS) most successful season came in 2014 when they reached the finals of the tournament. Since then they haven't qualified for the playoffs even once. Both teams will meet each other on April 1 at the Wankhede Stadium in Mumbai.
Both teams have clashed in 29 IPL games so far, 19 of which have been won by KKR, while PBKS has won just 10. Both these sides clashed in 2014 final, where KKR registered a thrilling win to clinch their second title in the tournament. In the last season, both teams won a match against each other.
Kolkata Knight Riders vs Punjab Kings, Head To Head Records, KKR Head to Head Records vs PBKS, IPL 2022, Match 08, KKR vs PBKS
Gautam Gambhir has scored the most runs (492) in the matches between these sides in the IPL. He is followed by Robin Uthappa (438) and Wriddhiman Saha (394). Chris Gayle (331) and KL Rahul (317) follow the trio.
Among the bowlers, Sunil Narine has picked up the most wickets (31), followed by Piyush Chawla (24) and Umesh Yadav (14). Andre Russell (13) and Morne Morkel (10) follow the trio.
Kolkata Knight Riders vs Punjab Kings: Hundreds In Head To Head Matches
Wriddhiman Saha (unbeaten 115) and Mahela Jayawardene (unbeaten 110) are the two players to have scored tons in head-to-head appearances between the two teams. Punjab Kings' (then Kings XI Punjab) Wriddhiman Saha scored an unbeaten 115 off 55 balls, which included 10 fours and eight sixes in the IPL 2014 final against Kolkata Knight Riders.
Wriddhiman Saha got to his century off 49 balls, and in the process became the first player to score a hundred in an IPL final. But it went in vain as KKR's Manish Pandey scored 94 off 50 balls to win the match and IPL 2014 for Kolkata.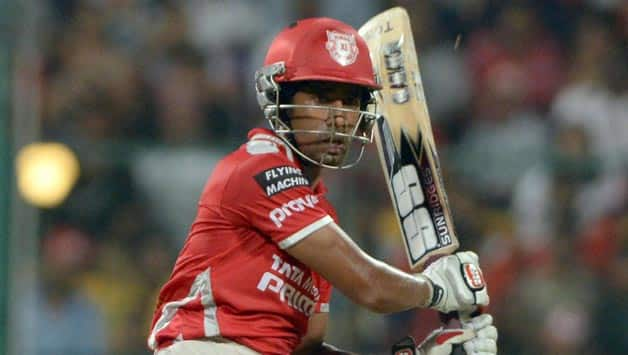 Kolkata Knight Riders vs Punjab Kings Last Match Report
Kolkata Knight Riders (KKR) beat Punjab Kings( PBKS) by 5 wickets in their last IPL 2021 encounter. Kolkata Knight Riders (KKR) chased the paltry target of 124 successfully in only the 17th over with the then KKR skipper Eoin Morgan scoring an unbeaten 47. Rahul Tripathi scored 41.
Kolkata Knight Riders vs Punjab Kings in All Seasons Stats:
| | | | |
| --- | --- | --- | --- |
| Date | Winner | Won by | Venue |
| 01-Oct-2021 | Punjab | 5 Wickets | Dubai |
| 26-Apr-2021 | Kolkata | 5 Wickets | Ahmedabad |
| 26-Oct-2020 | Punjab | 8 Wickets | Sharjah |
| 10-Oct-2020 | Kolkata | 2 Runs | Abu Dhabi |
| 3-May-2019 | Kolkata | 7 Wickets | Mohali |
| 27-Mar-2019 | Kolkata | 28 Runs | Kolkata |
| 12-May-2018 | Kolkata | 31 Runs | Indore |
| 21-Apr-2018 | Punjab | 9 Wickets | Kolkata |
| 9-May-2017 | Punjab | 14 Runs | Mohali |
| 13-Apr-2017 | Kolkata | 8 Wickets | Kolkata |
| 4-May-2016 | Kolkata | 7 Runs | Kolkata |
| 19-Apr-2016 | Kolkata | 6 Wickets | Mohali |
| 9-May-2015 | Kolkata | 1 Wicket | Kolkata |
| 18-Apr-2015 | Kolkata | 4 Wickets | Pune |
| 1-Jun-2014 | Kolkata | 3 Wickets | Bangalore |
| 28-May-2014 | Kolkata | 28 Runs | Kolkata |
| 11-May-2014 | Kolkata | 9 Wickets | Cuttack |
| 26-Apr-2014 | Punjab | 23 Runs | Abu Dhabi |
| 26-Apr-2013 | Kolkata | 6 Wickets | Kolkata |
| 16-Apr-2013 | Punjab | 4 Runs | Mohali |
| 18-Apr-2012 | Kolkata | 8 Wickets | Mohali |
| 15-Apr-2012 | Punjab | 2 Runs | Kolkata |
| 30-Apr-2011 | Kolkata | 8 Wickets | Kolkata |
| 4-Apr-2010 | Punjab | 8 Wickets | Kolkata |
| 27-Mar-2010 | Kolkata | 39 Runs | Mohali |
| 3-May-2009 | Punjab | 6 Wickets | Port Elizabeth |
| 21-Apr-2009 | Kolkata | 11 Runs | Durban |
| 25-May-2008 | Kolkata | 3 Wickets | Kolkata |
| 3-May-2008 | Punjab | 9 Runs | Mohali |